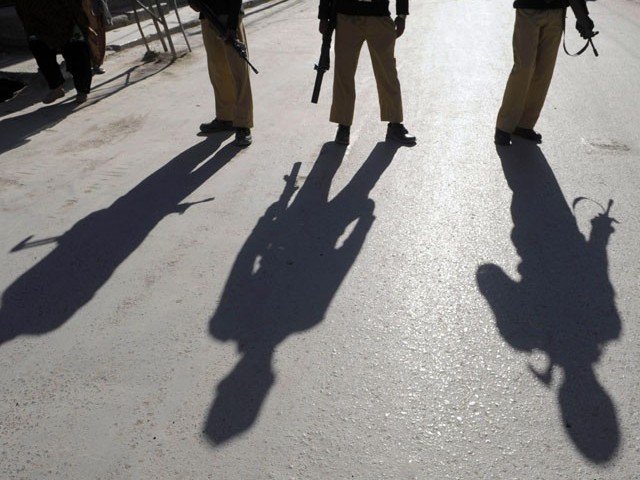 ---
RAWALPINDI:
Rawalpindi Regional Police Officer (RPO) Imran Ahmar visited the Holy Family Hospital (HFH) to inquire after a constable of the police elite force who was injured during a shootout.
RPO encouraged the injured officer and presented a flower bouquet and directed the provision of the best treatment facilities to the constable.
A police spokesperson said that elite force constable Tariq Khan was injured due to firing by suspects during a raid in the Pathar Garh area of Hasanabdal city of Attock district which is located in the jurisdiction of Saddar police station.
RPO said that the intrepid policemen were precious assets of the department and assured them they would not be left alone in difficult times.
He expressed that the police officials who protect the lives and properties of the citizens without caring about their lives were a source of pride for the department and a role model for other officers and personnel.
Meanwhile, as a noble gesture and to express solidarity to them RPO Ahmer ahead of Eidul Fitr visited the families of police martyrs on Monday.
The police official prayed for the elevation of ranks of the policemen who laid their lives in the line of duty.
A police spokesperson said that RPO Ahmed visited the families of constables Khurram Mahmood and Tahir Hussain.
Constable Tahir Hussain was martyred in a suicide attack in July 2007 while Constable Khurram Mahmood was martyred due to the firing of a suspect at a police picket in November 2013.
He met with their families and prayed for the elevation of the ranks of martyrs. RPO also gave martyr package to the bereaved families.
While talking to the children of martyred constables, RPO said that RPO said that they were standing with the families of the slain police personnel and assured them of utilising all available resources for their welfare.
Ahmer said that the martyrs were alive in their hearts and told their children that the great sacrifices of brave sons of soil would be remembered forever.
Published in The Express Tribune, May 11th, 2021.