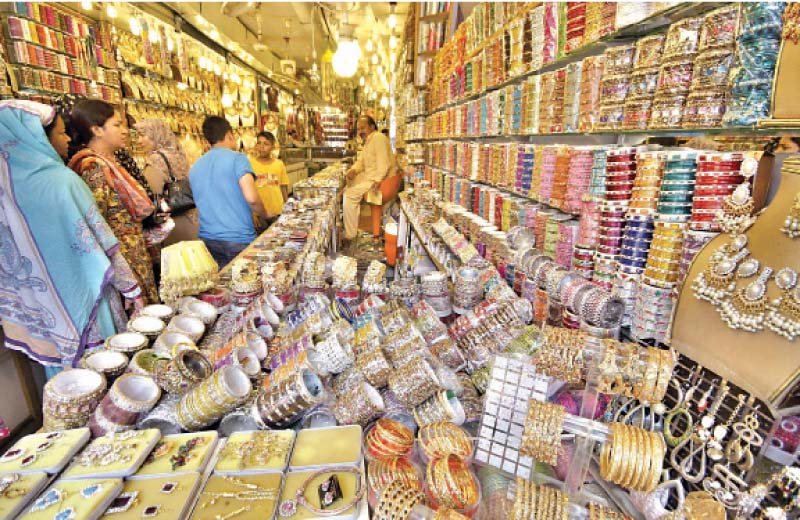 ---
ISLAMABAD:
The Markazi Tanzeem Tajiran Pakistan (MTTP) has rejected the Eid holidays starting from May 8 and termed them an economic murder of the business community.
In a presser held on Wednesday, MTTP President Muhammad Kashif Chaudhry asked why National Command and Operation Centre (NCOC) Head Asad Umar was afraid of taking the business community on board before making decisions.
He said that the closure of transport services and markets ahead of Eidul Fitr was intolerable and demanded the government to review its decision. Chaudhry maintained that lockdown restrictions increased rush at the markets and called on the government to keep the wheel of the economy running.
MTTP president said that the business community would voluntarily keep wholesale, building material, and corporate businesses closed during Eid, however, the small traders would not accept the government's restrictions as they were already scuffling with hunger and poverty.
He criticized that poor strategy by the government made the lives of traders and people miserable and demanded the government to allow businesses of shoes, clothes, hosiery, garments, and bangles ahead of Eid.
Chaudhry warned that traders would take to the road if the government enforces a lockdown. He added that the business community would be forced to decide to boycott the payment of taxes if the government does not retract its orders.
Furthermore, MTTP Khyber-Pakhtunkhwa (K-P) President Sharafat Ali Mubarak stated that Prime Minister Imran Khan had said that his government was business and economy friendly. He demanded the premier to reverse lockdown restrictions and sack the unsuccessful NCOC chairman.
He further said that the salaries of judges, generals, and government officials, including the prime minister, president, members of parliament, bureaucrats, should also be suspended amid the pandemic situation.
The official demanded that the government take immediate action against the economic murder of small traders. He suggested that the government should tread in the footsteps of the Saudi government that has allowed businesses to run round-the-clock.
Published in The Express Tribune, May 6th, 2021.