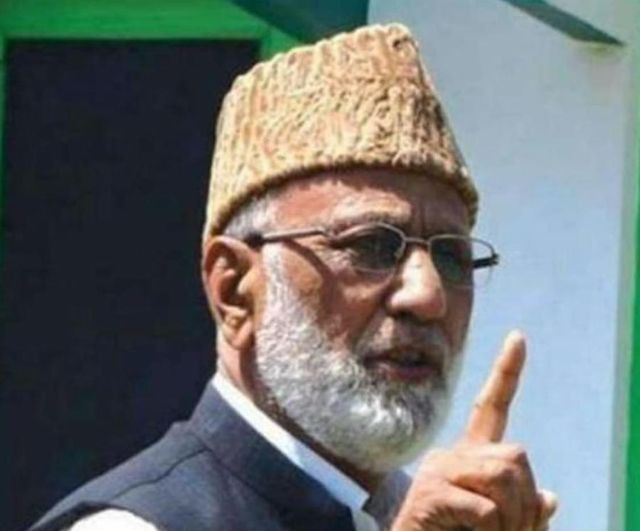 ---
MIRPUR:
All Parties Hurriyat Conference (APHC) leader Ashraf Sehrai died on Wednesday in Indian captivity in occupied Jammu following a brief illness.
The 80-year old Kashmiri leader had been facing detention under the controversial Public Safety Act (PSA).
Sehrai's demise comes amid speculation that he had been poisoned in jail, with relatives of other Kashmiri detainees worrying for their loved ones' safety.
In July 2020, he was arrested by Indian forces from his residence in held Srinagar and was transferred to Udhampur Jail.
Also read India's rogue behaviour on Kashmir
Sehrai, who was also the chairman of Tehreek-e-Hurriyat Jammu and Kashmir, was suffering from multiple diseases and was reportedly not provided treatment during his incarceration.
Last month, Amnesty reported that the clampdown on civil liberties and restrictions on communications services have continued in India, a year after the government revoked the special status of occupied Kashmir and split the state into two union territories.
Dissent across India, the London-based rights organization said, was repressed through unlawful restrictions on peaceful protests and by silencing critics.
Last year, shortly after Amnesty released a damning report exposing targeted violence against Muslims, it was forced to halt operations in the country and its officials were haunted by a slew of legal inquiries.
COMMENTS
Comments are moderated and generally will be posted if they are on-topic and not abusive.
For more information, please see our Comments FAQ