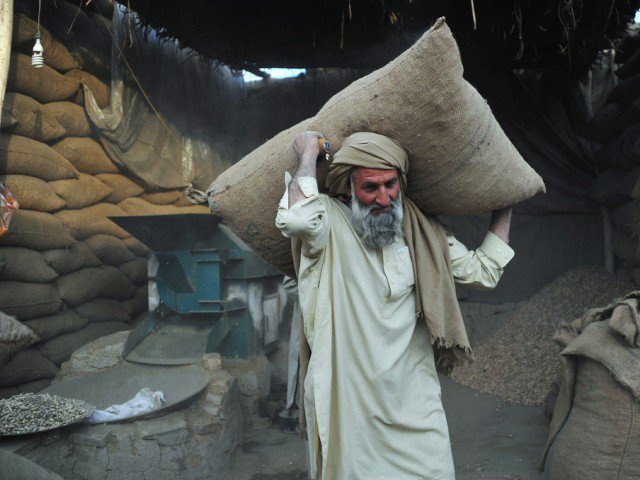 ---
KARACHI:
Pakistan Institute of Labour Education and Research (PILER) said current safety protocols, especially in the labour inspection mechanism, failed to protect the lives of workers and ensure their wellbeing.
It stressed on the need to ensure stringent safety and health protocols at all workplaces across the country.
In a statement on World Day for Safety and Health at Work, PILER Executive Director Karamat Ali bemoaned that hundreds of workers lost their lives every year, especially in coal mines and other industries.
Read: Three labourers killed in factory fire in Karachi
The statement added that World Day for Safety and Health at Work focuses on national occupational safety and health (OSH) systems, drawing on lessons learned through past experiences. According to a recent report which quoted Pakistani mineworkers' unions, at least 208 workers lost their lives in coal and mineral mines during 2020.
"Pakistan is yet to ratify an important Convention of the ILO (No176) Safety and Health in Mines Convention 1995," the statement read.
"We demand the government of Pakistan ratify this convention and make legislation accordingly," he added. The executive director continued that the spread of Coronavirus had further aggravated the situation of OSH at workplaces. He said private sector managements failed to observe standard operating procedures (SOPs) and workers lives were threatened as a result.
"They are the most vulnerable sections of industrial sectors," Ali said.
The PILER statement pointed out that the Sindh Occupational Safety and Health Act 2017 had been enacted and it exclusively dealt with occupational safety and labour inspections at all workplaces. As a result, the Sindh Occupational Safety and Health Council had been established and it comprised employers, employees and technical experts.
Read more: Activists raise alarm over rise in bonded labour in Sindh
He said the main problem in Pakistan was implementation of the laws. "The Factories Act 1934 made the provincial governments competent to enforce an effective labour inspection system, but unfortunately the mechanism is flawed. Even in the past, governments had stopped labour inspections for many years. Recently, the Punjab government initiated a campaign of inspection-less work."
Currently, export processing zones are already exempt from labour laws and any further loosening of government control will further deteriorate OSH at industries and other workplaces.
PILER demanded the government increase the number of inspectors and enforce labour laws effectively.
Published in The Express Tribune, April 29th, 2021.
COMMENTS
Comments are moderated and generally will be posted if they are on-topic and not abusive.
For more information, please see our Comments FAQ