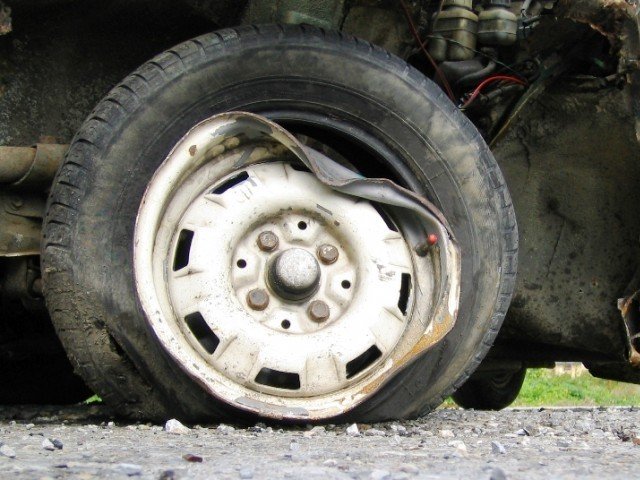 ---
ATTOCK/ RAWALPINDI:
Eight people, including two girls and a constable, lost their lives in separate road accidents that occurred in Rawalpindi, Attock and Lower Kohistan on Saturday.
In the first accident, four persons died and five others, including three children, were injured when a speeding land cruiser jeep struck a taxi on Gujjar Khan GT Road in Rawalpindi.
According to police officials, nine people were travelling in the taxi which was on its way to Rawalpindi from Lahore when the accident occurred.
The collision was so intense that the taxi was dragged by the land cruiser jeep along the road, police officials added.
The deceased were identified as 40-year-old Mohammad Nazir, his 10-year-old and seven-year-old daughters Manoor Fatima and Hasba Noor, respectively, and 35-year-old Nasreen Kamran.
Among the injured was the husband of Nasreen Kamran, 33-year-old Kamran Saeed. The other injured were identified as 30-year-old Muhammad Shaheen Nazir, wife of Mohammad Nazir, who died in the accident and their three children: three-and-a-half-year-old Ali Raza, six-year-old Iman Fatima and eight-year-old Dua Jan.
Following the accident, police and rescuers attended the scene and transported and the casualties to the hospital.
The driver of the land cruiser jeep fled the scene after the accident, however, Gujjar Khan SHO Inspector Khizar said that raids were being carried out to arrest the fleeing suspect who is said to be a resident of Islamabad.
Vehicle plunges into ravine
Two people died when a Frontier Works Organisation (FWO) vehicle plunged into a deep gorge at Kiro police post, Lower Kohistanon.
As a result, two people lost their lives. A Rescue-1122 team took out the bodies and moved them to the District Headquarters (DHQ) hospital in Pattan. The deceased were identified as Khalid Butt, son of Ghulam Muhammad Butt, a resident of Lahore, and Moaz, son of Muhammad Raza, a resident of Mardan.
Constable dies in Attock
Constable Shafiq Ahmad died in a road accident. His funeral prayer was offered at police lines Attock.
Separately, motorcyclist Muhammad Aqeel, 20, a resident of Fateh Jang, lost his life on the spot when he was hit near Attock's Jhala Khan Chowk by a vehicle whose driver escaped from the scene.
Rescue-1122 staff transported the body to the District Headquarters (DHQ) hospital in Attock. Police said a hunt had been launched to apprehend the unidentified driver involved in the accident.
Man ends life
A man ended his life by suicide, said Attock police.
Fifty-five-year-old Saaen Muhammad, son of Muhammad Miskeen, an employee of PAC KamraPakistan Aeronautical Complex (PAC) Kamra, jumped into the Ghazi Barotha Power Channel (canal). Divers of Rescue-1122 recovered the body and moved it to the hospital. Police have registered a case and an investigation is under way.
Cop shot and injured
A policeman was shot and injured by his counterpart in the Pindori area which falls in the jurisdiction of Kalar Syedan ​​police station.
According to police, the victim, constable Hasnain Ali, met with constable Hassan Nawaz and told the latter to report to the police station as an application against him had been received.
At this, suspect Nawaz got provoked and opened fire on Ali owing to which he sustained bullet injuries in his leg, police said.
Later, the injured constable was shifted to the hospital. Police said a search operation had been launched to arrest the fleeing suspect.
WITH ADDITIONAL INPUT FROM APP
Published in The Express Tribune, April 18th, 2021.