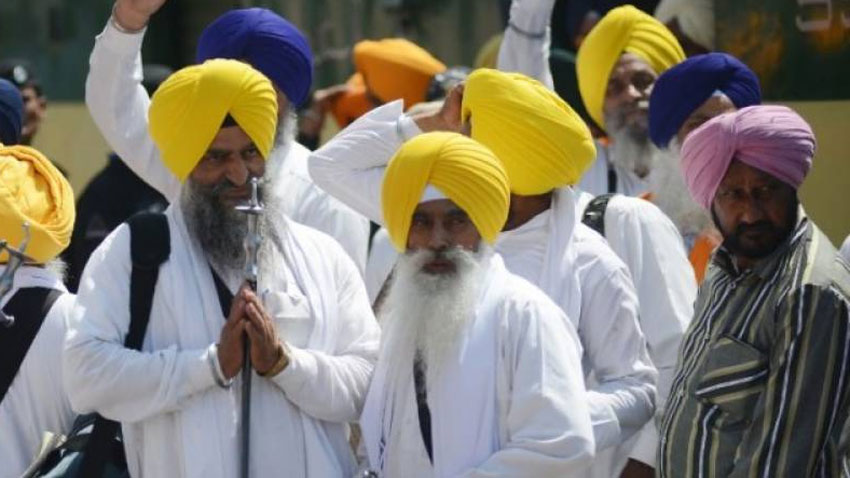 ---
PESHAWAR:
The Sikh community in Khyber-Pakhtunkhwa (K-P) is the biggest victim of the ever deteriorating law and order situation in the province, especially in Peshawar. With a steep rise in crime rate, now members of the community are once again receiving calls from extortionists.
A local Sikh trader who has a cosmetics shop in the Karkhano Market recently received a call from Afghan numbers asking him to pay 'charity money' to the militants. The businessman has received two calls for extortion in a short span of two days and is being threatened with dire consequences if he failed to pay up.
Hayatabad police has been informed about the threats, which has opened an inquiry in the case. Now the trader hopes that the culprits behind the calls will be arrested which is highly unlikely as they operate from across the border in Afghanistan.
"Police had been informed in January about the calls," said a member of the Sikh community. Apart from extortion, the Sikh community living inside the old walled city in Mohallah Jogan Shah are also not happy with the attitude of the local police.
A Sikh elder Baba Gurpal Singh told The Express Tribune that police cooperate with us on paper and attend even our religious events but despite that his community was the target of ever increasing street crimes.
"Recently armed robbers snatched mobile phones at gunpoint from our guest Raqbir Singh, who came from Rawalpindi for worship in January. Despite the passage of three months no robbers have been arrested," he lamented, adding that two motorcycles were stolen from Moti Mohalla which have not been traced out yet.
"Now we are reluctant to go to the police stations and even lodge an FIR as no progress is made by the police for (the looted items') recovery," he said, adding that initially the police was reluctant to register the FIR and they had to approach the SSP operations to register a complaint properly.
Another case of a mobile snatching has been in the cold storage at the police station which happened near Chacha Younis Park in Hashtnagri six months ago.
A local Sikh trader Gurwinder Singh said that businesses were not good due to Covid-19 and mobile and cash snatching at gunpoint were adding insult to their injuries.
Published in The Express Tribune, April 16th, 2021.
COMMENTS
Comments are moderated and generally will be posted if they are on-topic and not abusive.
For more information, please see our Comments FAQ