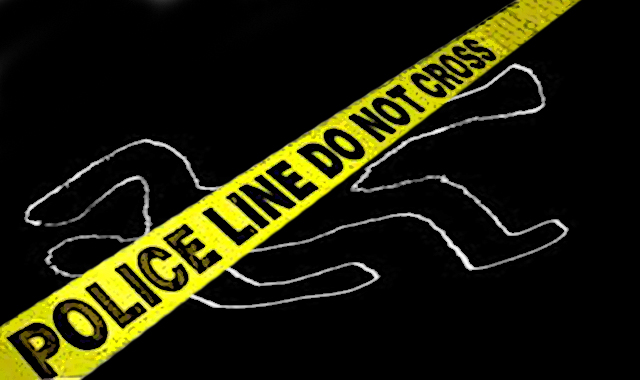 ---
HYDERABAD:
The Kamalani and Saadkhanani tribes buried on Friday their dead, who were killed as the two tribes clashed in Shikarpur district on Thursday. Four slain persons of the Kamalani community were laid to rest in Pir Ibrahim Shah graveyard and one of the Saadkhanani tribe in Latif Shah graveyard as the police failed to arrest the people responsible for the killings.
The gruesome incident, which left 10 persons, including seven Kamalanis and three Saadkhanani's injured, took place in Sultan Kamalani village. Local people told the media that the two tribes have been locked in a vendetta. Over a month ago a couple was killed for honour allegedly by the Saadkhananis.
The clash on Thursday reportedly erupted after some men of the Saadkhanani tribe attacked a tractor driver who belonged to Kamalani tribe. The two sides later made pickets from where they attacked each other with automatic weapons for around seven hours.
Bakshal Saadkhanani was reportedly the first casualty of the day. Gulsher and Mithal Saadkhanani were injured by gunshots.
Four of the slain persons, Ramzan, Huzoor Baksh, Nawab and Rawat belonged to the Kamalani tribe whose seven persons, including a woman, were also injured. Mumtaz Kamalani is in critical condition with a gunshot to his neck, according to Dr Ashfaq Memon of the Khanpur taluka hospital.
The firing between the two sides continued sporadically for seven hours and even the injured were not shifted to the hospital before the police controlled the situation with the help of some local influential persons.
Shikarpur SSP Kamran Nawaz Panjutha confirmed five deaths in the incident. He told the local media that an enmity existed between the two tribes.
Over a month ago, Waheed Kamalani and his wife Haseena, who belonged to the Saadkhanani tribe, were killed for honour allegedly by men of the Saadkhanani tribe. The couple had entered wedlock without the consent of her family.
Local people told the police that weapons like anti-aircraft guns and rocket launchers are in the inventory of the two sides. They expressed fear that the moment the police leaves town, the two sides will again resort to violence.
Dr Memon told that five deceased were brought to the hospital. Two of the slain persons had gunshots wounds to their heads and abdomens while three others were shot in the abdomens and legs. He told that only two injured persons were brought to his hospital.
Khalil Kamalani, brother of Waheed who was killed for honour, accused Saadkhananis for starting the clash on Thursday.
COMMENTS
Comments are moderated and generally will be posted if they are on-topic and not abusive.
For more information, please see our Comments FAQ