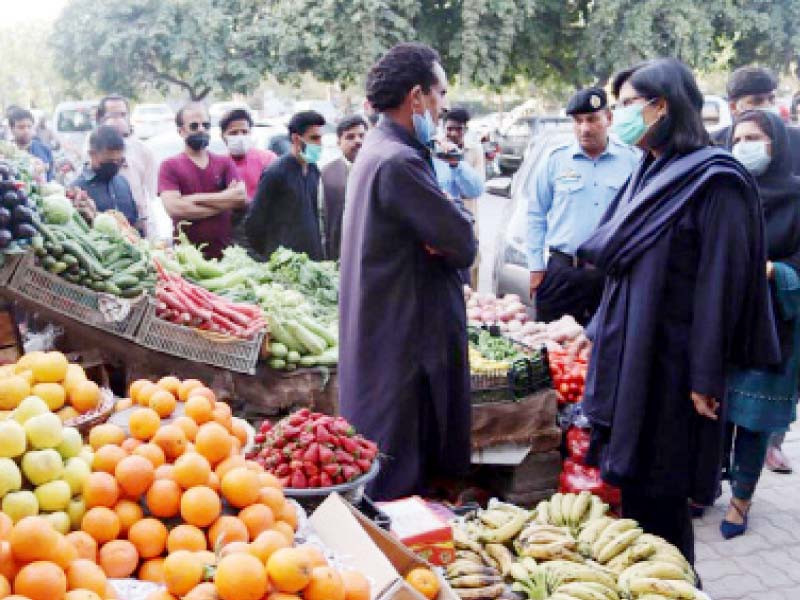 ---
ISLAMABAD:
The Metropolitan Corporation Islamabad (MCI) held a workshop to sensitise the first batch of street vendors about food safety and hygiene practices. The day-long workshop was organised by the MCI in collaboration with the Institute of Food & Nutritional Sciences of the University of Arid Agriculture Rawalpindi (UAAR), which is also the advisor of Punjab Food Authority.
Fourteen street vendors from Sector G-11, Islamabad were trained. On the occasion, MCI Administrator Syeda Shafaq Hashmi said the capital city had embarked upon streamlining street food vending with a better licensing regime and enhancing hygiene standards. She said Pakistanis are fond of street food and these vendors are fulfilling the food security demand of a large section of the urban poor. She said the initiative would serve as a model for other cities of the country and would bring street vendors on a par with international standards. Hashmi maintained that the training was meant to be transformative for the vendor trainees, as all of them had been in the food selling vocation for years and had never attended such training.
Contagious crop disease plagues Sindh's mango fields
She added that the participant vendors were trained in maintenance of sanitation during preparation, cooking, and serving. The MCI administrator said the day-long training covered areas like food handling, food safety, personal hygiene, and cart's hygiene, cleaning, and garbage disposal. Focus also remained on precautionary measures for reducing the impact of COVID-19 during food and client handling, she added. She said those food safety training workshops would be a regular feature of the ongoing street vendors' regularization initiative, where more and more street food vendors will be trained. MCI, in coordination with Ehsaas, CDA, and Pakistan Institute of Development Economics (PIDE), was also launching the first pilot project for street vendors in Islamabad, she noted.