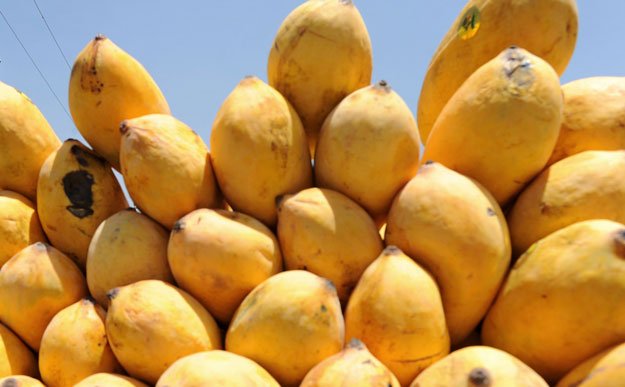 ---
KARACHI:
This summer, it is likely that the sweet smell of ripe mangoes may not be as strong as in previous seasons. You may also find yourself yearning to see more yellow on pushcarts and in markets and longing for the delightfully sweet taste of the Sindhri variety of this drupe, called the king of fruits in Pakistan.
Mangoes are under threat in Sindh by the fast-spreading mango death syndrome, which consists of different diseases - one of the deadliest being the sudden death disease.
"It causes the leaves and flowers to suddenly turn brown, wither, wilt and drop to the ground. The twigs of the plant, meanwhile, turn dark," explains Mir Zafarullah Talpur, a landlord who owns a mango orchard in Tando Jan Muhammad near Mirpurkhas.
"We have to cut the infected twigs to save the rest of the tree," he adds. It is for the first time that Mir's orchard, spread across 60 acres of land, has been infected to such a vast extent.
A sudden death
The landlord attributes the "strange" phenomenon to climate change and finds himself in a fix when he realises that there is no remedy to his predicament.
"Experts call it the sudden death disease because it appears suddenly and there is no spray [pesticide] to rid the trees of this disease. There is no other option but to cut the infected twigs and branches," he laments.
"Growers also need to be more careful as the mango death syndrome can easily spread from one farm or orchard to the other," he warned. According to growers, the syndrome has affected 20 to 30 percent of mango orchards in Sindh.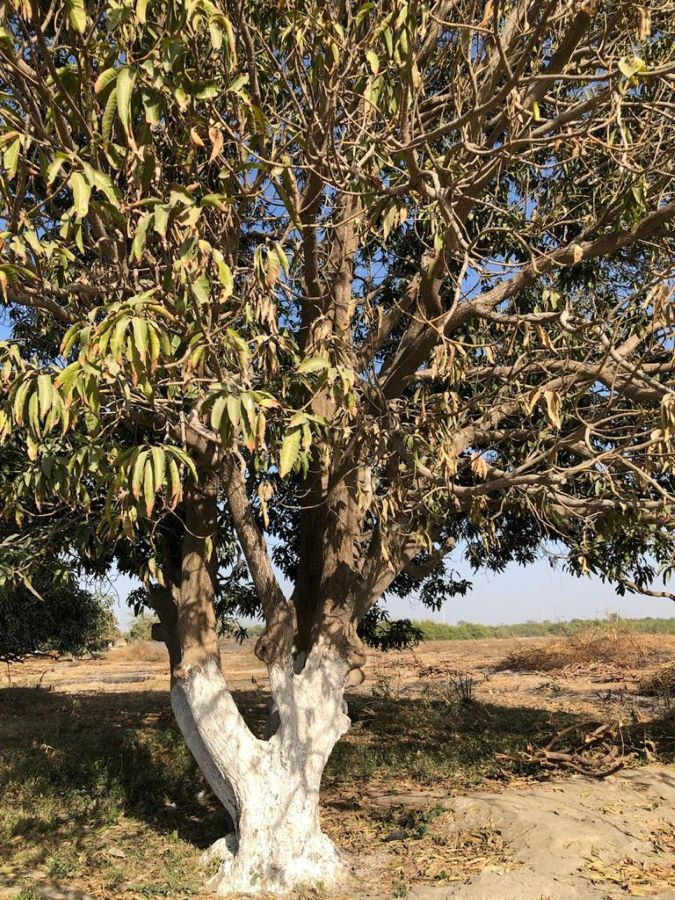 Mirpurkhas, Sanghar, Hyderabad, Tando Jam and Tando Allahyar are among the leading mango-producing areas in lower Sindh where the syndrome, particularly the sudden death disease, has caused a panic among the growers.
Of these areas, it is in Mirpurkhas that Mohammad Umar Bughio, a mango grower, who owns an orchard spread across 100 acres of land, finds himself perplexed following the disease's outbreak. Bughio grows only Sindhri mangoes and usually exports the fruit to the Middle East, Afghanistan and Iran.
"Around 20 to 25 percent of my crop has been damaged," he says, decrying the relevant authorities' apathy towards the issue. According to him, Sindh's growers face a similar situation every year, but the problem is more serious this year.
"And no one has bothered to conduct research and come up with a remedy," he laments. Bughio connects it to the rise in the temperature during February this year.
"We have never seen the temperature rise to 35 degrees Celsius to 40 degrees Celsius in February," he says. "I believe the hot weather has badly affected the mango flower, called borr in Sindhi."
Besides, he points out water shortage as another cause of declining mango production and increasing disease outbreaks. "If it continues like this, mango production in Sindh would decline," he fears.
Kachelo Fruit Farms chief executive officer Faisal Kachelo, whose forefathers had brought various species of mangoes from Lucknow, Indore and Madras in a train from India, also says that mango orchards being plagued by diseases was nothing new, but the damage has been caused to a greater extent this year.
However, unlike Bughio, he says research on different types of diseases affecting mango orchards is underway and he is hopeful that a solution to the problem would soon be found.
Elaborating on the types of diseases, Kachelo says the mango death syndrome consists of various decaying diseases i.e. dieback, quick dieback, and sudden death. He adds that the diseases are classified on the pace of their effect on the plant - slow, gradual and sudden.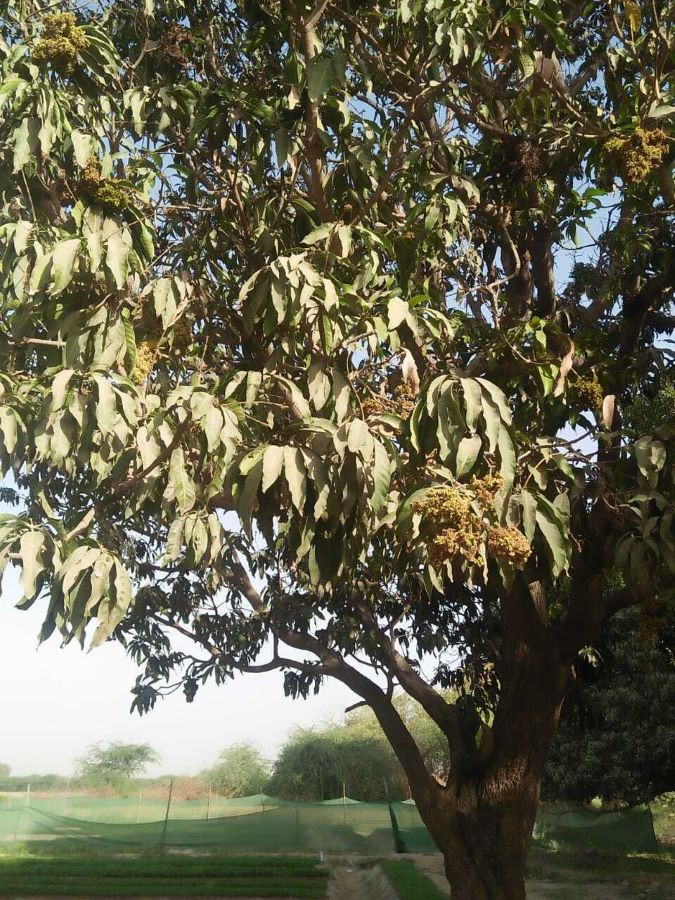 Mango cultivation
According to official statistics, Pakistan is the fourth-largest producer of mango in the world. Zafarullah Talpur, an office-bearer of the Sindh Abadgar Board, states that
"In Pakistan, Sindh is the second-largest producer of mangoes, Punjab being the largest." According to Zafarullah, the total production of mangoes in Pakistan is 1.6 million tonnes to 1.8m tonnes a year, and 600,000 to 700,000 tonnes of this produce, approximately 40 percent, is cultivated in Sindh.
Tehmina Mangan, a professor at Sindh Agriculture University, Tando Jam, in her research on the production of mangoes, says the area under mango acreage has increased monotonically over time, but fruit production has not.