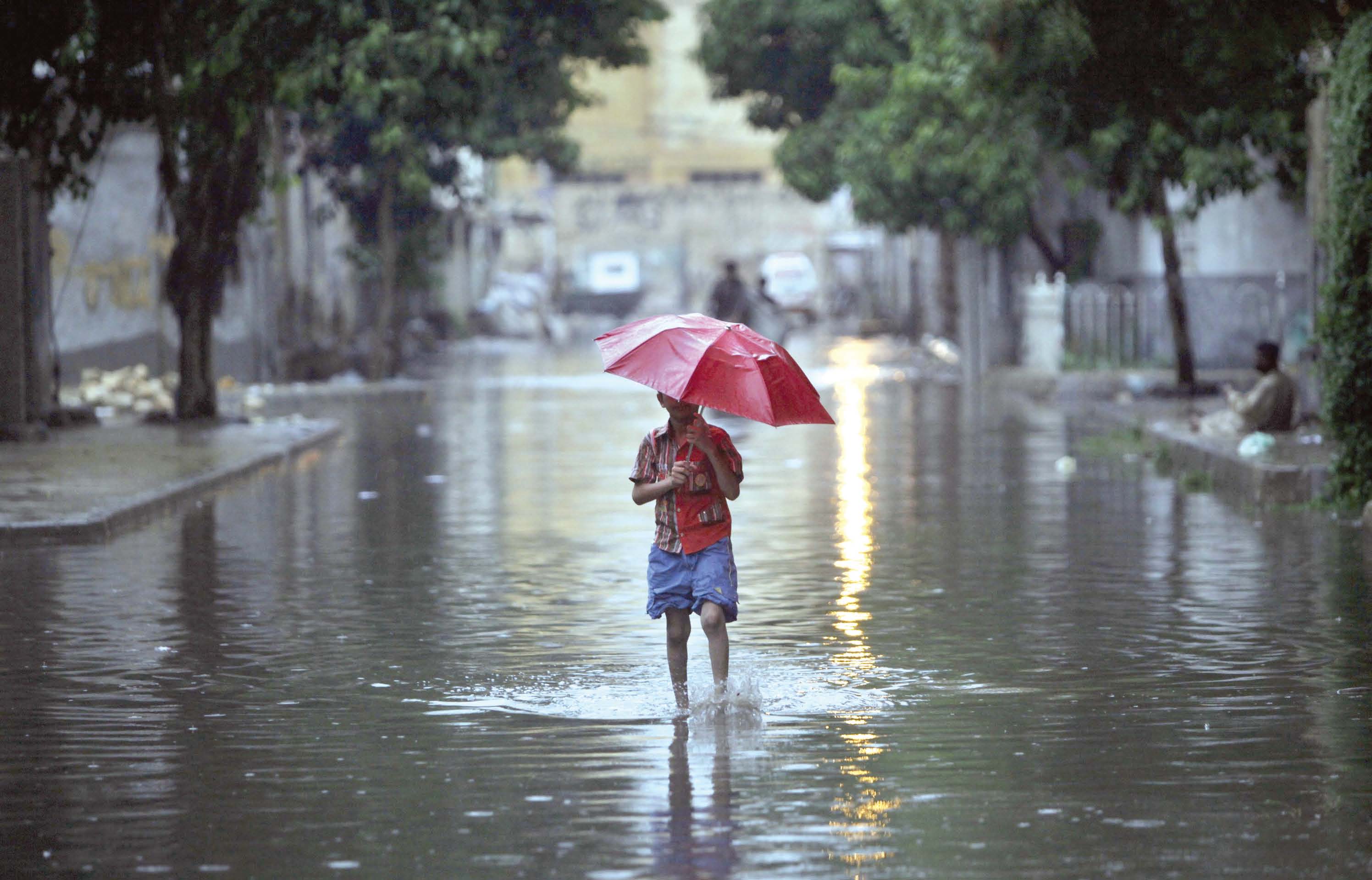 ---
KARACHI:
Karachi administrator Laeeq Ahmed directed the relevant officials and departments on Wednesday to make arrangement for the upcoming monsoon season and devise a strategy for draining of stormwater.
The administrator was addressing a meeting on rain emergency, where he directed relevant engineers to conduct a detailed survey of sites likely to be affected rains and tail-end areas and instructed the Works and Services and other relevant department to devise a joint strategy for rain emergencies.
Read: Karachi weathers hottest day of April since 1947
"The departments should exchange a complete list of their officers and staff to ensure the availability of staff round the clock [during the monsoon season]," he said. "We have to have maximum manpower and functional mechanical resources, as well as alternative arrangements."
The administrator further stated that in view of the past experience, drainage of rainwater, especially of that accumulated in underpasses, should be ensured. He added that proper lighting in underpasses should also be ensured ahead of the monsoon season.
"[Dewatering] pumps should remain available at all times and keeping in view the forecast of heavy rains this year, contingency measures should be taken so that citizens do not face any inconvenience," he said.
According to Ahmed, the Karachi Metropolitan Corporation (KMC) has 17 dewatering pumps for drainage at present, and with the purchase of another four pumps, storm water will be drained much faster.
He told the meeting that during monsoon rains, government staff deployed across the city would be supervised by the engineers and executive engineers of the Works and Services Department and uninterrupted supply of fuel to vehicles carrying dewatering pumps would be ensured.
Read more: PMD issues heatwave alert for Karachi
The administrator further directed the relevant officials to make sure the drainage systems across the city remained functional at all times during the rainy seasons and immediately send help to clean underpasses and drainage lines when complaints were received.
"Priority should be given to areas from where complaints of rainwater accumulation have been reported in the past," he instructed.
Concluding the meeting, he directed the officials to make all arrangements for dealing with rain emergencies expeditiously, immediately remove any obstructions from drainage lines. The administrator also stated that the government would be approached for more resources if needed.
COMMENTS
Comments are moderated and generally will be posted if they are on-topic and not abusive.
For more information, please see our Comments FAQ