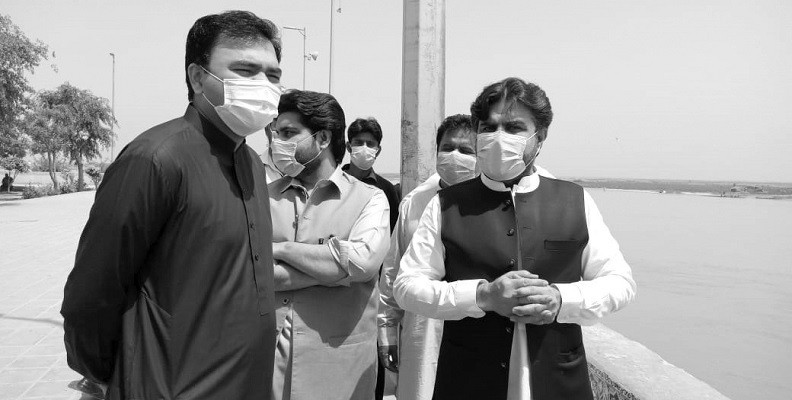 ---
A new bridge crossing over the Indus River in Sukkur will greatly reduce the traffic burden on the ageing Lansdowne Bridge built by the British in 1889, said the Sindh Information and Local Government Minister Syed Nasir Hussain Shah on Sunday.
During a visit to the proposed construction site for a new bridge to connect Sukkur and Rohri cities across the Indus River, he directed Sukkur Deputy Commissioner Rana Adeel Taswar to prepare a feasibility report for the project at the earliest.
The minister said the new bridge would improve the flow of traffic in Sukkur and Rohri and save commuters' time.
Remembering ZAB
In a statement issued on the death anniversary of Pakistan Peoples Party founder and former Prime Minister Zulfikar Ali Bhutto, Nasir stated that Bhutto had given the ideology of Islamic socialism.
"Bhutto made pro-people economic policies and strengthened the defence of the country," he added.
"Zulfiqar Ali Bhutto continues to live in the hearts of the people and [PPP Chairperson] Bilawal Bhutto Zardari is following his grandfather's footsteps," the minister said.
Separately, Nasir condemned the killing of journalist Ajay Kumar Lalwani and claimed that those involved in the journalist's murder would be meted out severe punishments.
He expressed these views while talking to the media after expressing his condolences to the bereaved family in Saleh Patt.