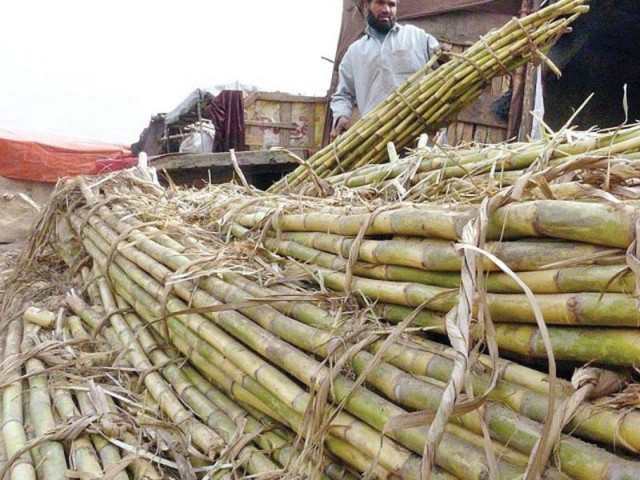 ---
LAHORE:
The Pakistan Sugar Mills Association (PSMA) on Saturday said the ongoing sugar crisis in the country was only due to "a misunderstanding".
Addressing a news conference, PSMA leaders including Javed Kayani, Chaudhry Washeen and AIi Saleem, said till date no senior government official had talked to them on the matter.
They added that they met with PM's adviser Shahzad Akbar a few days ago but no other high-level official was ready to talk to them.
The PSMA officials said they had been accused of backing mafias.
They added that though it was true that mafias had an influence on the price mechanism, but they had nothing to do with these elements.
The officials said they had written a letter to the authorities back in 2009 against these mafias and they had again written a letter to the Punjab chief minister.
They also rejected the ex-mill and retail price of sugar fixed by the Punjab government. They offered the government to pick the entire sugar stock from the mills at this price and offload it in the retail market.
However, they added, the government should also take responsibility for paying the salaries of mills staff, 17% sales tax levied on sale of sugar and other financial liabilities of the project from where it would pick the stock.
Also read: No one is being targeted in sugar inquiry, Akbar tells Tareen
The PSMA leadership said that as per their calculations, the end ex-mill price of sugar came to Rs87.65 per kg at the government support sugarcane price of Rs200 per 40 kg.
Nevertheless, they claimed that they bought sugarcane during the crushing season for Rs260-285 per 40 kg on an average and the end ex-mill sugar price at this rate came to Rs108-109 per kg.
The millers claimed they had always supported the government and continued to do so but some senior level functionary should engage with the association in negotiations to determine the price.
They said the mills had bought sugarcane worth Rs375-380 billion during the last crushing season and average price cost to a mill was between Rs260-285 per maund.
The PSMA officials told reporters that they had written a letter to the chief secretary to ensure provision of sugarcane at the support price to bring down the cost of production. They added that mills also faced the issue of lower recovery rate because of the early start of crushing.
There were currently 80 mills operating in the county out of which 42 are in Punjab, they pointed out.
The PSMA leaders said they did not want to criticise any institution but recent decisions made for this industry were depressing.
Before making any decisions, at least the stakeholders should be taken into confidence, they added.
The PSMA office-bearers demanded a meeting with the prime minister so they could directly convey their point of view to him.