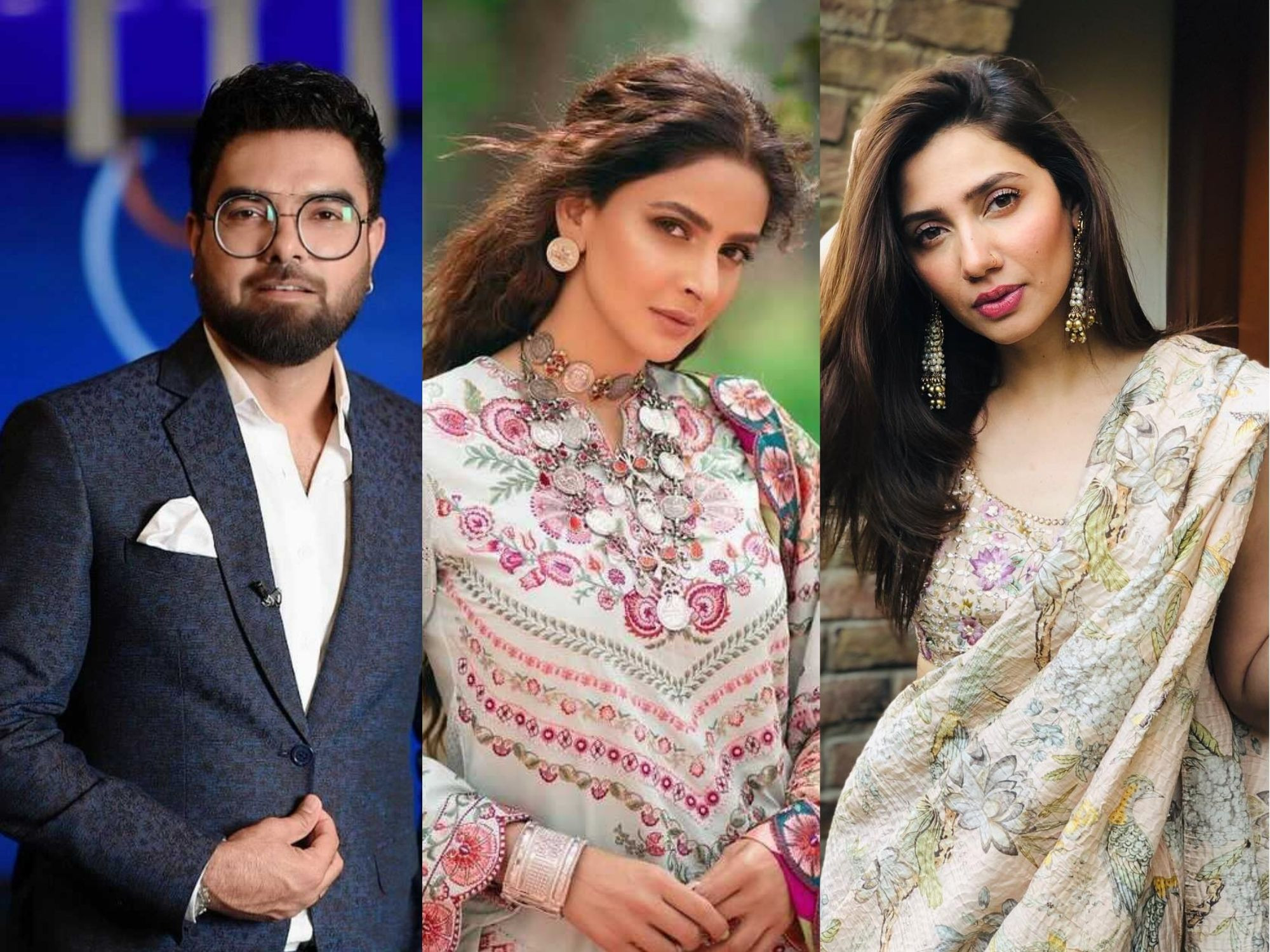 ---
Celebrities often have each other's back through good and bad times. Saba Qamar's breakup with former beau Azeem Khan is an example of the same. From Mahira Khan and Yumna Zaidi to Yasir Hussain and Ayesha Omar among others, stars have extended their support to the Baaghi actor after she made the announcement on her Instagram.
Previously, Qamar sparked an outcry on the internet when she revealed she was tying the knot with Khan. Some alleged that the latter had a history of problematic behaviour with women. So, when Qamar finally shared the news of her split, many came forward to shower their love and well-wishes on the actor. "You do YOU. Happiness is just around the corner," the Raees star commented on Qamar's post. Bulbulay actor, Omar penned, "Saba, my love. So sorry for what you're going through. It's tough times that lead us to the happier and beautiful ones. You take your time to get through this and whenever you're ready, you raise your head high and keep being the fierce, strong, unbeatable force of nature that you are."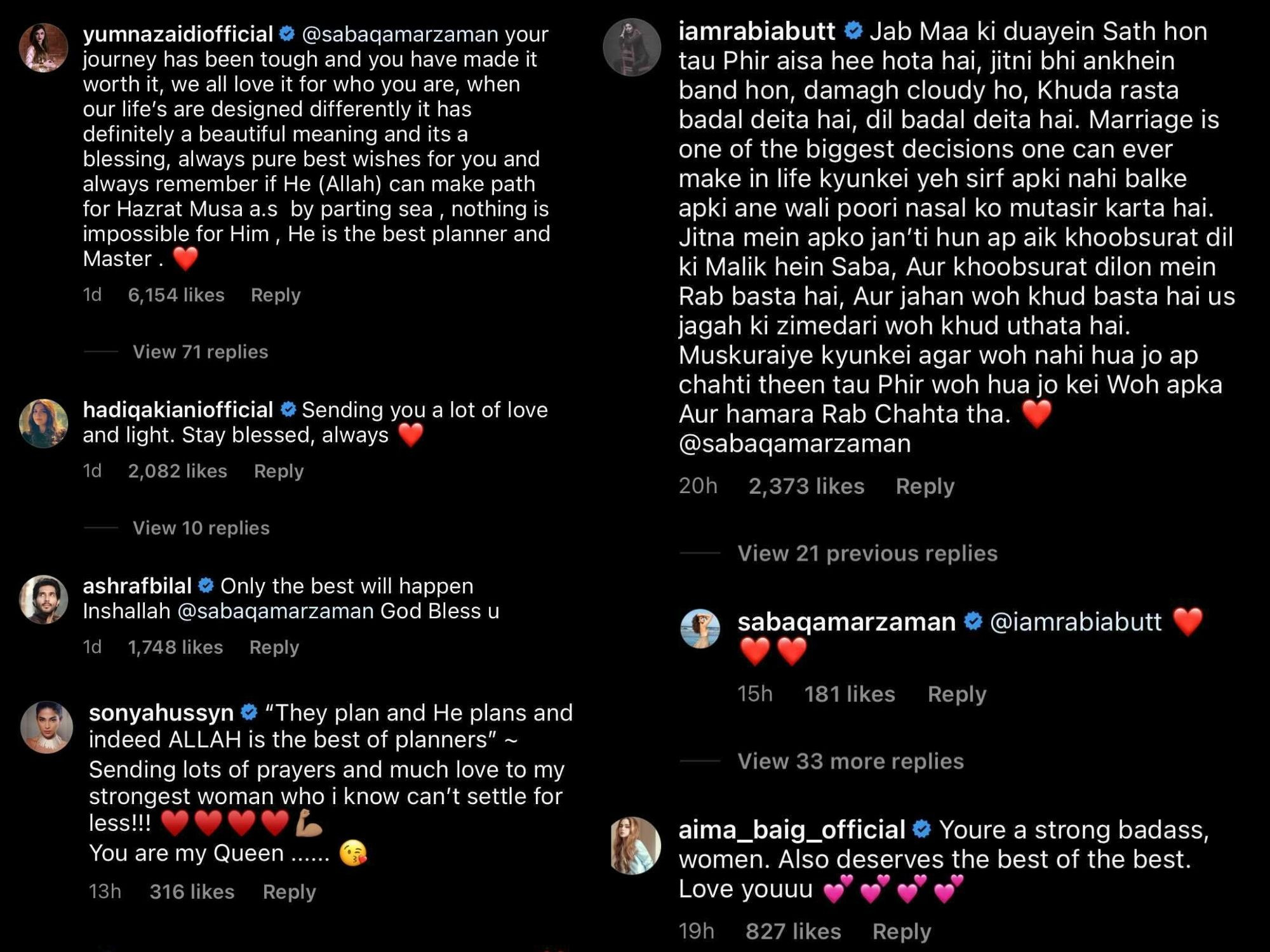 Sonya Hussyn wrote, "They plan and He plans indeed. Allah is the best of planners. Sending lots of prayers and much love to my strongest woman who I know can't settle for less. You are my Queen." On the other hand, Pyar Ke Sadqay actor Zaidi chimed in, "Saba, your journey has been tough and you have made it worth it. We all love for who you are, when our life is designed differently it has definitely a beautiful meaning and it's a blessing, always pure best wishes for you and always remember when He (Allah) can make path for Hazrat Musa AS by parting sea, nothing is impossible for Him. He is the best planner and Master."
Model-cum-actor, Rabia Butt also jumped on to the bandwagon, writing, "When your mother's prayers are with you, no matter how blind you get along the way, God will always steer the right path for you to follow. Marriage is one of the biggest decisions one can ever make in life because you're not only making the decision to find a right partner, but also expanding into a family, later generations who could be influenced wrongly."
She continued, "You're a wonderful human being who has carved her way into our hearts solely because of your personality, and God is with those who are purest at heart. Keep smiling because if things did not work out the way you wanted, it happened because God willingly wanted something else for you."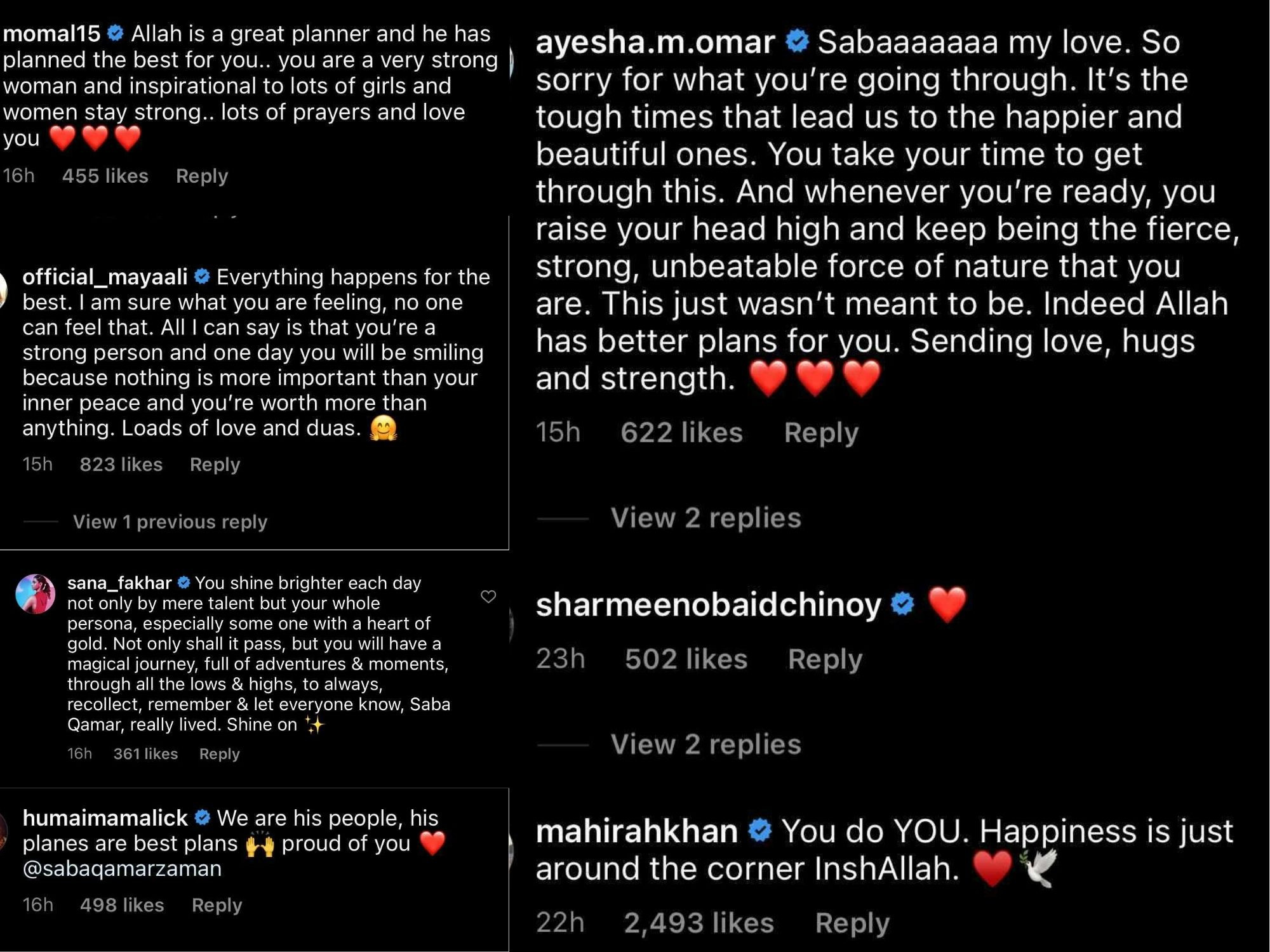 Lollywood star Sana Fakhar had nothing but praises for Qamar. "You shine brighter each day not only by mere talent but your whole persona, especially someone with a heart of gold. Not only shall it pass, but you will have a magical journey, full of adventures & moments, through all the low and highs. Remember and let everyone know that Saba Qamar really lived. Shine on," she shared.
Lastly, taking to his Instagram story, Qamar's Lahore Se Aagey co-star, Hussain also shared his two cents. "The stronger you are, the stronger partner you deserve Saba. Always remember that never identify a person with beard and moustache as a 'man' rather someone who believes in truthfulness and honesty. Stay strong my friend."
Other celebrities such as Aima Baig, Hadiqa Kiani, Bilal Ashraf, Humaima Malick, Momal Sheikh and Maya Ali left simple prayers for the actor's health and future, hoping for her to continue her life with happiness and positivity.