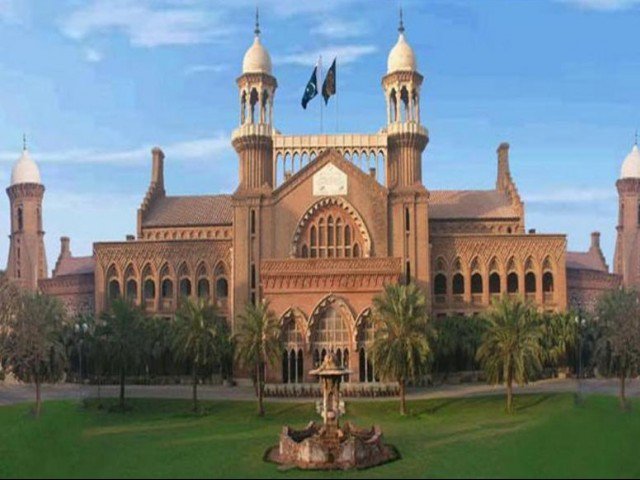 ---
LAHORE:
The Lahore High Court (LHC) on Thursday disposed off a National Accountability Bureau (NAB) petition to direct PML-N's Maryam Nawaz to appear at her March 26 hearing at the bureau's Lahore office without party workers and with a maximum of two persons.
The authority had made the earlier, saying the two persons may act as her support staff, out of which one may be an accountant to assist her. The notices were issued in connection with the Jati Umra land and Chaudhry Sugar Mills cases.
The accountability watchdog failed in satisfying the court over "how a court could intervene in a purely political activity and pass an order for restraining a political party from its political activity".
Also read: PDM warns govt against creating hurdles at Maryam's NAB hearing tomorrow
As the proceedings commenced, the bench headed by Justice Sardar Muhammad Sarfraz Dogar asked NAB special prosecutor Syed Faisal Raza Bukhari, "under what law the court could pass an order to a person, directing him/her to do this or not to do that".
Bukhari told the court that NAB wants implementation of Article 5 of the Constitution as Maryam Nawaz belongs to a major political party and she has been hurling threats through her statements about her visit on March 26.
The PML-N leader, he added, has been making infuriated statements and inciting people by saying "it is not the time of sacrifices but accountability". He further said that NAB seeks rule of law outside its Lahore office.
It seems, the prosecutor said, that the respondent has planned to come to the NAB office with a view to sabotage the investigation process and evade any hearing that may take place before the authorities, NAB added.
Bukhari argued that the PML-N poses threats to NAB whenever it issues notices to them.
Also read: Maryam granted pre-arrest bail ahead of NAB March 26 hearing
At this, Justice Dogar remarked that the law is very clear on someone not obeying it. "The state will do [as it pleases] in accordance with the law if someone violates it".
"Don't ask the court to intervene in such political matters," the judge said and added, "it is your problem not of the court".
Subsequently, the court disposed of the NAB's petition with the observation that the law will take its own course if someone violates it.
Earlier today, Pakistan Democratic Movement (PDM) leaders reiterated that they and other workers of the alliance will accompany the PML-N leader at the hearing.
Also, on March 12, PDM chief Maulana Fazlur Rehman had announced that thousands of activists of the opposition parties alliance will accompany Maryam to the NAB office during her hearing.
COMMENTS
Comments are moderated and generally will be posted if they are on-topic and not abusive.
For more information, please see our Comments FAQ