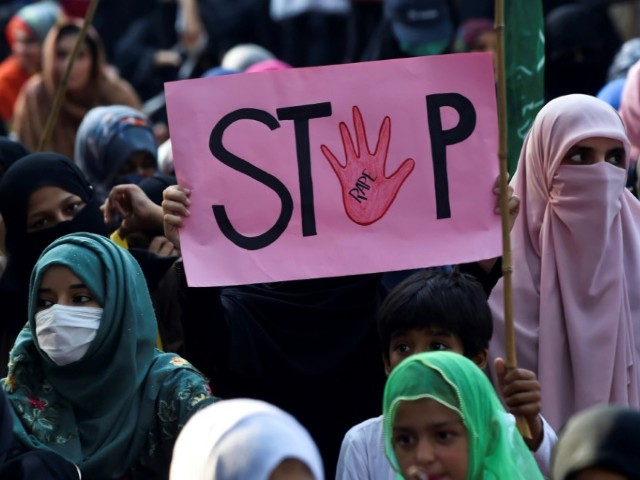 ---
A woman was allegedly raped and two children were molested in separate incidents in Khurrianwala, Punjab on Sunday.
According to the police, Muhammad Afzal's daughter stated in her complaint that she was present in her house with her daughter when the suspect Shahzeb Rafiq barged in. She said the suspect was armed and he took her daughter at gunpoint. She said the assaulter later raped her at gunpoint.
Police have registered a case under section 376 PPC and started raids to arrest the suspect.
According to the police, the rape survivor is divorced and she was living with her parents and daughter.
Read more: Doctor, three technicians remanded for 'raping woman'
Separately, a 12-year-old boy was going for evening prayers when suspect Ahmed allegedly took him to the washroom of the mosque and molested him. When the child made noise, Ashraf, Rizwan and others reached the spot but the accused managed to escape.
Meanwhile, seven-year-old son of Liaqat Ali, a resident of Jhumra Road, 18GB Homanke, was going to a market when the suspect Jabbar took him away at gunpoint and molested him.
Published in The Express Tribune, March 22nd, 2021.
COMMENTS
Comments are moderated and generally will be posted if they are on-topic and not abusive.
For more information, please see our Comments FAQ