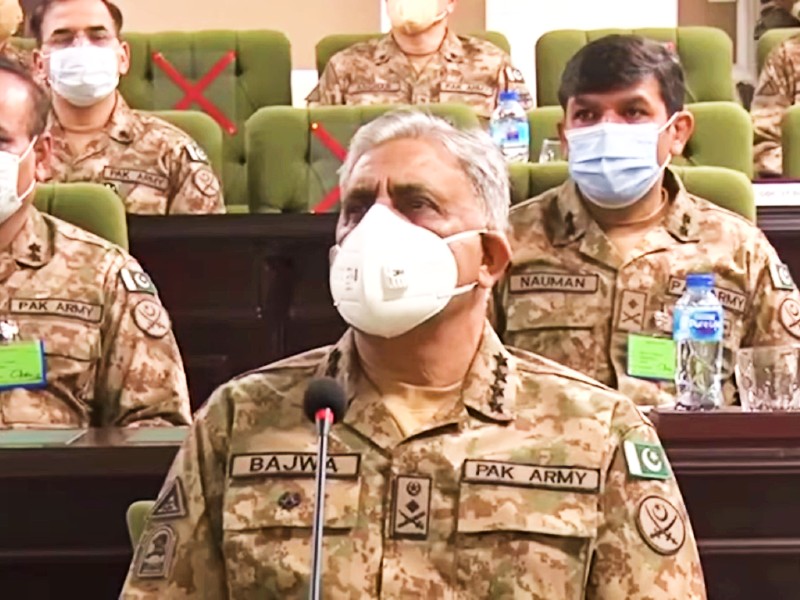 ---
ISLAMABAD:
Pakistan has formally conveyed to the United States its 'strongest reservations' over a proposal to invite India at the UN-sponsored conference in order to develop a "unified approach" on the Afghan endgame.
The proposed UN conference of foreign ministers of the United States, Russia, China, Pakistan, Iran and India is part of the draft peace proposal prepared by the Biden administration in order to seek a political solution to the Afghan conflict.
"We have serious reservations over inviting India at the UN conference. How can a spoiler have any constructive role," asked a senior Pakistani official, who has direct knowledge of the development.
"The reservations have already been conveyed to the US side," the official disclosed to The Express Tribune while referring to the recent visit of the US special envoy for Afghanistan to Islamabad and a telephonic conversation between the US Secretary of State and the army chief.
Ambassador Zalmay Khalilzad, who was accompanied by General Austin Scott Miller who is leading the US forces in Afghanistan, held detailed discussions with the Pakistani civil and military authorities.
The talks from Pakistani side were attended by Army chief General Qamar Javed Bajwa, Director General Inter-Services Intelligence (ISI) Lt General Faiz Hameed, Pakistan's special envoy on Afghanistan Ambassador Muhammad Sadiq and PM's special Assistant on national security Dr Moeed Yousaf.
Separately, Army chief General Qamar held over a 50-minute long telephonic conversation with US Secretary of State Antony Blinken, confirmed a source, although both sides kept mum over the telephone call.
The contacts between the two sides focused on the new peace initiative by the Biden administration aimed at breaking stalemate in the Afghan peace process.
The official, who requested anonymity since he was not authorised to speak to the media on the subject, said Pakistan had strongly objected to the Indian inclusion in the Afghan peace efforts both in a meeting with Ambassador Khalilzad and during the telephonic conversation with the US secretary of state.
It is expected that the US would convey Pakistan's concerns to India and the Biden administration may still try to convince Islamabad to drop its opposition.
However, the official made it clear that Pakistan would not accept India at the UN meeting. The official explained that Pakistan did not have any objection to India maintaining bilateral relationship with Afghanistan and having economic cooperation.
"But as far as the peace process is concerned, India does not have any role. India is a spoiler and a spoiler cannot be assigned a role in the peace efforts," the official argued, suggesting that the issue could become a serious point of contention between Pakistan and the US.
COMMENTS
Comments are moderated and generally will be posted if they are on-topic and not abusive.
For more information, please see our Comments FAQ