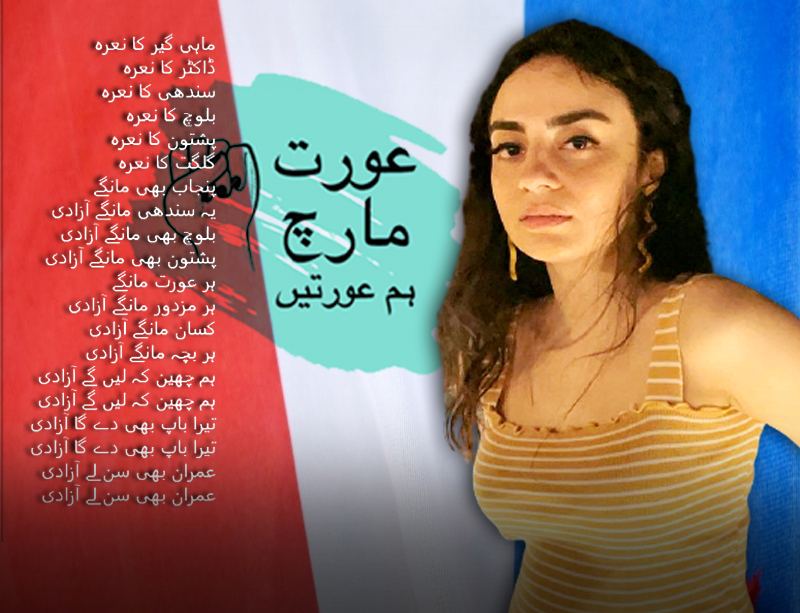 ---
Aurat March 2021 has faced immense backlash with some viewing the slogans raised as an attempt to impose "western debauchery" in Pakistan with the religious clergy also deeming it to be un-Islamic.
A plethora of videos and posts, which have gone viral, aim to smear the organinc women rights movement.
The Express Tribune looks to debunk the cascading disinformation ever since International Women's Day was marked across the country.
Blasphemous chants
A clip that has been shared thousands of times on Twitter and other platforms purportedly shows participants of Karachi's march chanting slogan of a blasphemous nature.
The claim is false as the footage has been doctored to add the blasphemous chants.
The original video appeared on The Express Tribune Life and Style Facebook page during live coverage of the event taking place at Frere Hall.
Twelve seconds into the doctored video after "Imran bhe bolay azadi" (Imran must also hear our call for freedom) there is an abrupt jump with fake subtitles added with audio to make "Ansar" and "Orya" sound like something else. Ansar and Orya Maqbool Jan, who is a columnist and a guest on TV shows, routinely criticise the Aurat March movement. The organisers of the march also released the original footage with subtitles to dispel the assertion.
Foreign flag
Images purportedly showing the French flag brandished at the Aurat March in Islamabad with social media users accusing them of subscribing to a "foreign agenda" also went viral. However, the claim is false as the French flag has blue, white and red stripes.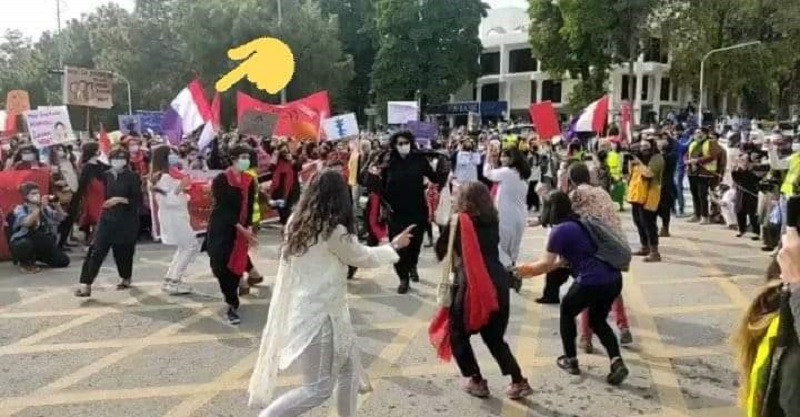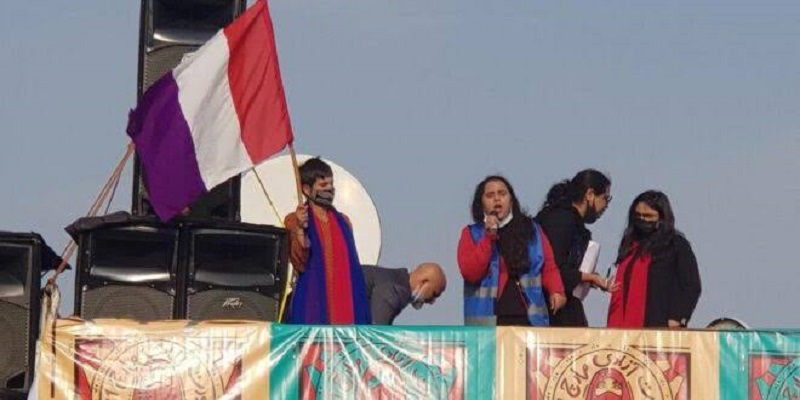 Whereas, participants held a flag with red, white and purple stripes, the banner of the Women Democratic Front, which is the main organisers of the marches in various cities.
The organisation clarified the same in a tweet.
The WDF flag represents grassroots feminism in Pakistan and has nothing to do with the French flag. We, at WDF, stand against all forms of imperialism and the accusation that we would ever wave the flag of a former colonial power is ridiculous. pic.twitter.com/oZIjDB8XGu

— Women Democratic Front #AuratAzadiMarch2021 (@wdf_pk) March 10, 2021
#Homosexuality
Another video claiming to show actress Mehar Bano defending LGBTQ+ rights while speaking to media persons at this year's protest in Karachi was also doing the rounds.
"I think sexual violence against women is wrong, I think misogny is wrong...but there's nothing wrong with two men loving each other," The Churails star can be heard saying in the footage.The claim is misleading as the footage is from 2020 and not from this year's event.
The video spread like wildfire on Pakistani Twitter with #homosexuality becoming the top trend. Micro-bloggers weighed in on the fiery debate with the video being weaponised by trolls who used it as digital fodder against the Aurat March.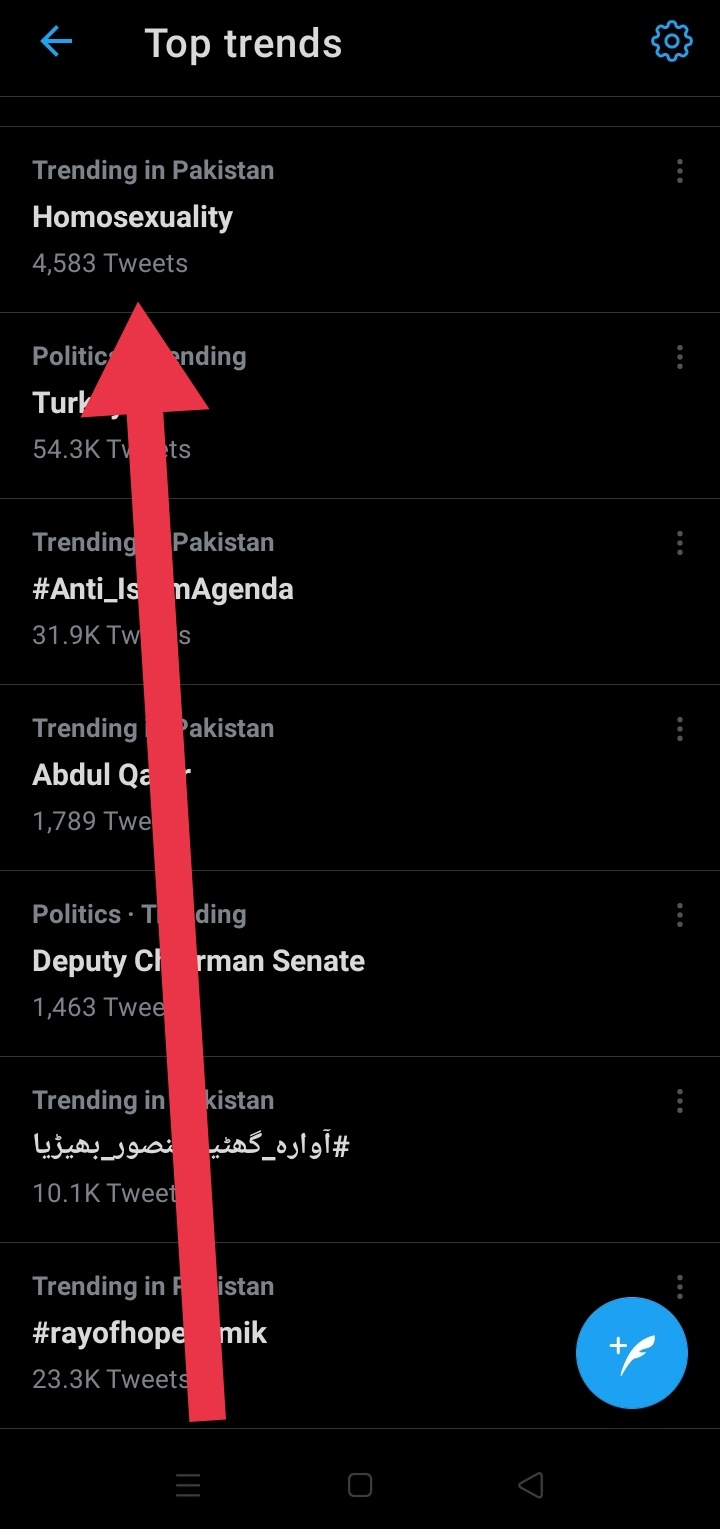 COMMENTS
Comments are moderated and generally will be posted if they are on-topic and not abusive.
For more information, please see our Comments FAQ