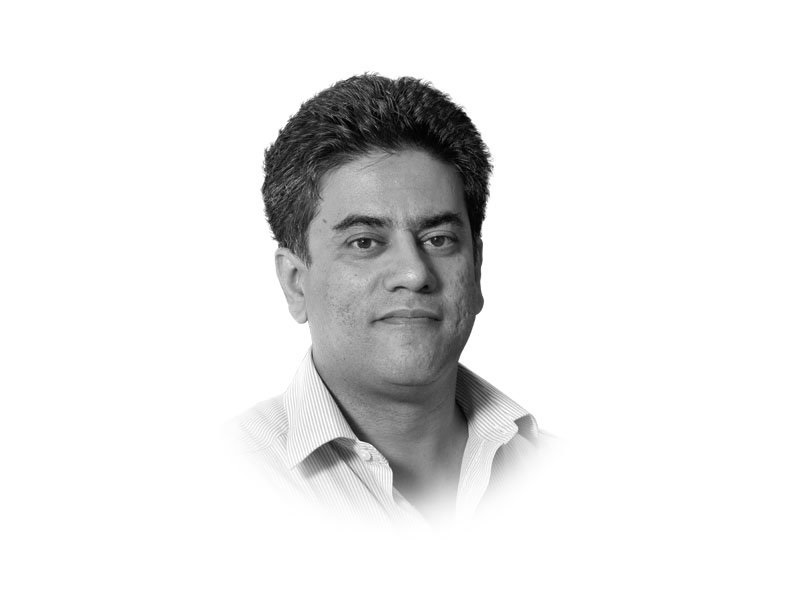 ---
One of the highlights of International Women's Day (March 8) in Pakistan is the Aurat March where Pakistanis from all walks of life come out onto the streets to highlight issues that affect women in the country.
First organised in Karachi in 2018, Aurat March has now become a nationwide fixture with marches being organised in different cities across the country. The organisers behind Aurat March are a women's collective called "Hum Aurtein" who conduct community outreach programmes for women. They are not as famous as their march.
The march was first organised when a group of women decided to expand the feminist movement beyond what they said was the upper class of society. In other words, a change not only of tactics but of focus. It is seen as a difference of approach between the younger brand of women activists and those who fought the military dictators in the 80s.
Irrespective of what it is fighting for, possibly what makes Aurat March unique is that it is attempting to cut across social, political and other lines. But in all the talk that surrounds Aurat March, one must not forget other women and the issues they face as part of their daily lives.
I am particularly proud of my friends Zebunnisa Burki and Mehmal Sarfaraz, two outstanding journalists, who joined some other women colleagues last year to issue a statement and initiate an open letter campaign against online threats and harassment of women journalists in the country.
The statement accompanying the campaign spoke of how vicious online attacks through social media were instigated against Pakistani women journalists because of their work and their views.
Underscoring that women in the media are not only targeted for their work but also their gender, the statement noted that there have been attempts to hack into the social media accounts of women reporters and analysts.
Social media timelines of women journalists are bombarded with gender-based slurs, threats of sexual and physical violence. These have the potential to incite violence and lead to hate crimes, putting the physical safety of the women journalists at risk.
The original statement warned that the online attacks are instigated by government officials and amplified by a large number of Twitter accounts, which declare their affiliation to the ruling party.
After the campaign started and the statement was issued, the National Assembly's Standing Committee on Human Rights called the original signatories to Islamabad to explain in more detail what they were facing.
PPP chairperson Bilawal Bhutto-Zardari, who chaired the meeting, read out the joint statement by the women journalists and commentators, in which they had called to attention what they termed was a "well-defined and coordinated campaign", in which the "personal details of women journalists and analysts have been made public".
Journalist Amber Rahim Shamsi, another of the original signatories, said the reason she and other journalists broke their silence over online attacks was that they want to start a conversation about the targeting of women journalists. In an interview with a local news website soon after, Shamsi said it was time to have a conversation about the Pakistani media and how it is targeted — particularly women journalists and how perhaps there could be some change somewhere.
During the National Assembly hearing, Minister of Human Rights Shireen Mazari empathised with the women journalists and shared that she herself had been the target of cyber-bullying and harassment adding that her daughter, a vocal activist, had also gone through the ordeal of harassment.
Since it was first issued, hundreds of women journalists have supported the original statement. There has also been another statement which blames all sides and insists that the harassment does not come from any one party or quarter. But there are those who insist that if the government supporters are involved, it could be seen as state censorship. Either way, this is an issue that needs to be highlighted.
Unfortunately, since these initial well-meaning steps were taken, little else has been done to address the problem. Women journalists continue to be attacked and targeted for their work and for their gender. Women's Day gives us another chance to think about how we can make sure these women journalists continue to do their work without harassment. We owe it to them.
Published in The Express Tribune, March 8th, 2021.
Like Opinion & Editorial on Facebook, follow @ETOpEd on Twitter to receive all updates on all our daily pieces.