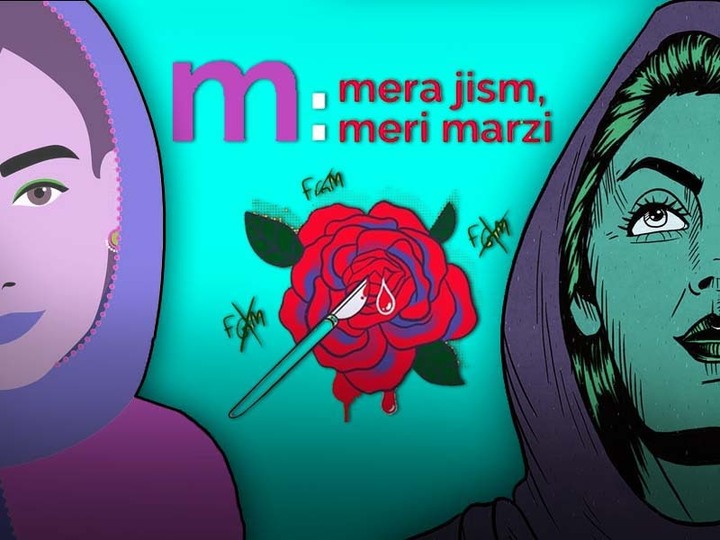 ---
With March 8 right around the corner, citizens will mark International Women's Day by taking to the streets to raise their voice for not only women's rights but other marginalised groups in Pakistan under the banner of the Aurat March.
The Express Tribune looks into why the movement is such a polarising topic in the country.
How did it all start?
The idea for Aurat March started back in 2018 when a handful of women decided to mobilise their networks and gather in Karachi on International Women's Day demanding an end to violence and harassment. It has since evolved into a wider movement, including transgender people, demanding better laws to protect women and enforcement of existing laws, as well as raising awareness and changing attitudes.
The march took inspiration from similar events in the west, but has been further fuelled by incidents at home.
Why is it so controversial?
The rallying cry "mera jism, meri marzi", which translates to my body, my choice, touched a nerve in 2019 and continues to stir controversy. Proponents claim the slogan highlights the right of women to have agency in what they wear and their bodies without fear of harassment or sexual violence.
However, a certain section views the slogan as an attempt to impose "western debauchery" in Pakistan with the country's religious clergy deeming it to be un-Islamic. Those involved acknowledge some of the slogans and signs are provocative, but they argue that's what is needed when you are trying to change social norms.
What backlash did they face?
Numerous members of the movement have been at the receiving end of numerous death and rape threats on online platforms with posters and murals put up by organisers also vandalised. Social media posts asking for volunteers have also unleashed a barrage of misogynistic abuse.
Last year, the Lahore High Court was petitioned to place restrictions on the organisers and participants of the march, whom the complainant said had an agenda to "spread anarchy, vulgarity, blasphemy and hatred" against Islam. While in 2019, the Khyber-Pakhtunkhwa Assembly passed a unanimous resolution against what they deemed "shameless and un-Islamic" slogans, placards and demands raised at Women's Day marches in major cities across the country.
The National Assembly Standing Committee on Information and Broadcasting urged the Pakistan Electronic Media Regulatory Authority to direct all media channels to stop telecasting slogans like "Mera Jism, Meri Marzi" in a supposed attempt to curb 'moral indecency' linked to the Aurat March.
Tensions flared at the Aurat March held in the federal capital in 2020 with stones being pelted at participants which left several people injured and saw the arrest of a burqa-clad man by authorities.