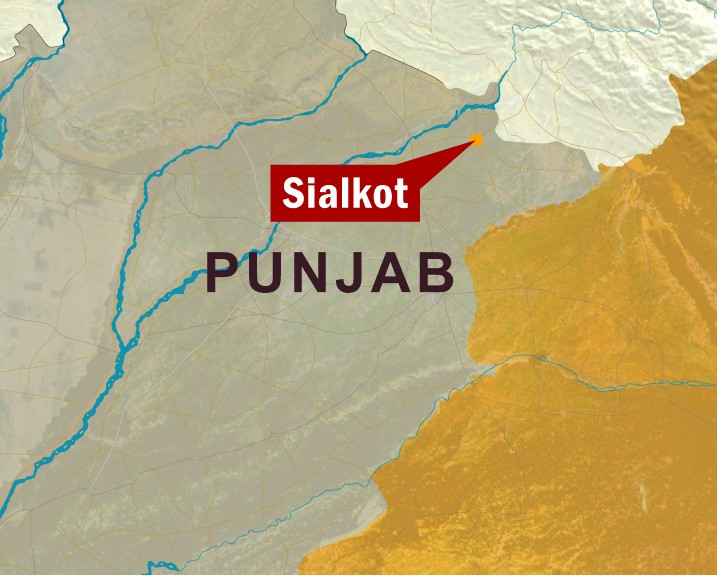 ---
SIALKOT: Indian forces opened fire in the Chaprar sector in Sialkot early on Monday, killing a woman and seriously injuring a young girl, days before Indian and Pakistani foreign ministry officials are due to meet in Islamabad.

According to reports unprovoked firing by Indian forces killed a woman praying on the rooftop of her home in Surgpur village and injured the woman's young niece. The woman, named Sadia, was shot three times.

Indian forces fired on and off for four hours, causing traffic in the area to come to a standstill. When Pakistani forces retaliated with gunfire, the shooting from the Indian side stopped.

Sadia, the deceased, had married local resident Suleman only a year ago. He currently works in Kuwait, and Sadia's funeral will be held when he returns to Pakistan.

The inhabitants of Surgpur and nearby villages strongly condemned the firing, and criticised Indian forces for their attack.

Meanwhile, India on Monday accused Pakistan of violating a ceasefire along the Line of Control in disputed Kashmir.

Firing across the border was reported on Monday, according to AFP, in the southern sector of Rambhir Singh Pora in Indian Kashmir, officials from the Indian Border Security Force (BSF) told a group of visiting journalists. BSF retaliated and intermittent firing continued for six hours.

This is the second such incident in two days, as on Sunday the Indian military alleged that two civilian porters working for the Indian army were killed and two soldiers injured in "unprovoked firing" by Pakistani troops along the LoC.

Indian army spokesperson Vineet Sood claimed that Indian troops did not retaliate, and accused Pakistan of violating the ceasefire that has been in force along the LOC since 2003 in northern Machil sector.

The Pakistani military had denied that any such incident took place on Sunday.

Indian Foreign Secretary Nirupama Rao is scheduled to meet her Pakistani counterpart Salman Bashir on June 24 as the two states look to build on a recent thaw in relations to revive stalled peace process. (Additional input from AFP)

Published in The Express Tribune, June 22nd, 2010.
COMMENTS (1)
Comments are moderated and generally will be posted if they are on-topic and not abusive.
For more information, please see our Comments FAQ