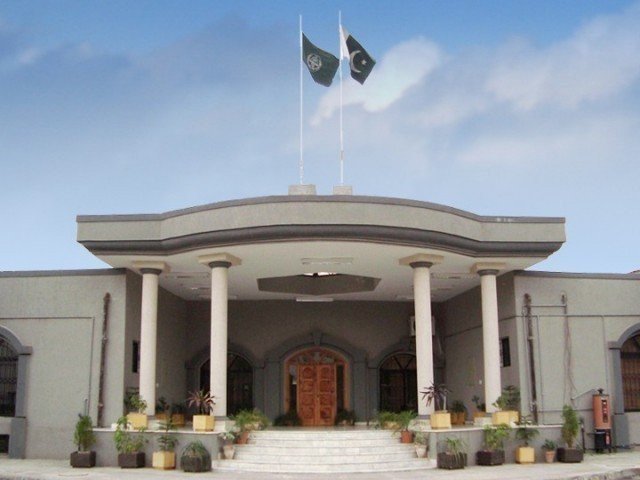 ---
ISLAMABAD:
An anti-terrorism court (ATC) on Thursday extended judicial remands of 12 arrested lawyers in the Islamabad High Court (IHC) attack case. ATC Judge Raja Jawad Abbas Hassan presided over the case.
The lawyers involved in the IHC attack, including Raja Zahid, Naveed Hayat Malik, Khizer Khan, Liaquat Manzoor Kamboah, Asif Irfan, Najam Abbas Faisal Khan, Zafar Khokhar, Shoaib Gujjar, Muhammad Omar, and Asad Khan were presented before the court.
The counsel for the petitioners said that Qaiser Nawaz and Shoaib Gujjar had filed post-bail pleas in IHC and urged to wait for the high court's decision. At this, the court directed to submit a copy of the IHC order by 1pm or else the hearing would be heard on Friday (today).
A break was taken in the proceedings and once they resumed, the petitioners' lawyer told ATC that IHC had approved bails of the suspects.
The judge directed to present IHC's order and another break was taken in the hearing. However, the petitioners' lawyer could not present the copy of IHC's order after which the hearing was adjourned till Friday (today).
Meanwhile, lawyers Khurram Farrukh and Afshan Saeed, booked in the sessions court attack, were also presented before the court. The petitioner's counsel said that Afshan was booked by the police despite the fact that the first information report (FIR) nominated an individual named Afsheen.
At this, Deputy Superintendent of Police (DSP) Khalid Mehmood told the court that they have the call detail record and he maintained that the suspect was present on the day of the attack. The petitioner's lawyer said that there were many cases in the pipeline on the day and the presence of his client did not prove that she was involved in the attack. The court directed to present the call record until 2pm and announced a break in the proceedings.
As the hearing resumed, the court sent both lawyers on judicial remand until March 11 and issued notices to the respondents for Friday (today). The court was further informed that the third booked lawyer, Asif Gujjar, was acquitted over lack of evidence.
Published in The Express Tribune, March 5th, 2021.