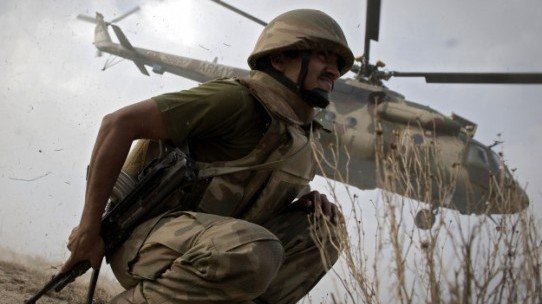 ---
ISLAMABAD:
Troops of Bahawalpur Corps are practicing drills and procedures as part of annual winter collective training exercise "Zarb-e-Hadeed", stated a press release issued by Inter-Services Public Relations (ISPR) on Thursday.
According to the communique, the crops level formation was holding the exercise aimed at enhancing operational preparedness, synergy amongst various components of forces.
"The exercise area covers a vast expanse of desert and plains, where the participating units are rehearsing various response measures under testing weather conditions, challenging terrain and actual battlefield environment," the ISPR added.
The ISPR further stated that the participating units displayed a high level of synergy and professionalism during the assembly, move, tactical combat and firepower demonstration phases of the exercise.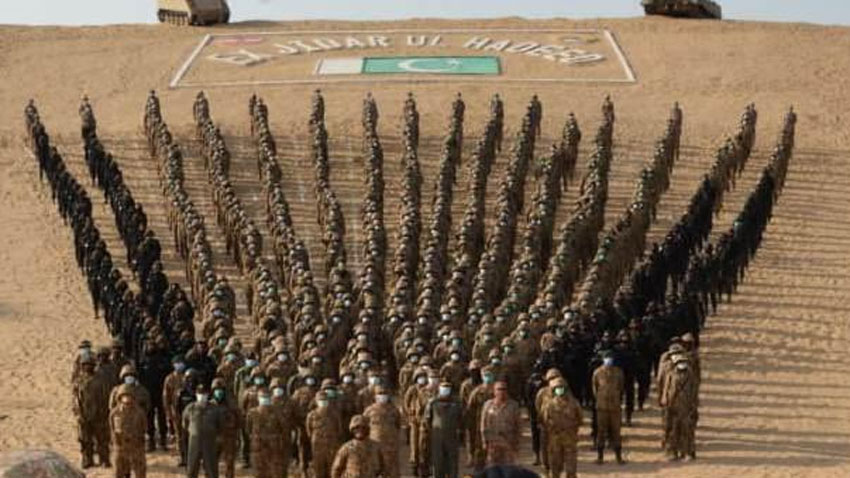 PHOTO: RP
Also read: Pakistan Army troops practice survival drills in Thar Desert
On March 1, it was reported that the fourth International Pakistan Army Team Spirit (PATS) Competition-2021 commenced at the National Counter-Terrorism Center in Pabbi near Kharian, the military's media wing said.
According to the ISPR, eight domestic teams of the Pakistan Army along with teams from eight allied countries will also participate in the competition.
ISPR said that teams from Jordan, Sri Lanka, Turkey and Uzbekistan will take part as participants whereas Morocco, Indonesia, Kazakhstan and Tajikistan will be participating as observers in this three-day-long competition.
The competition is designed to test tactical skills in physical and professional domains as well as the agility of the participating teams to generate responses in challenging real-time field scenarios.