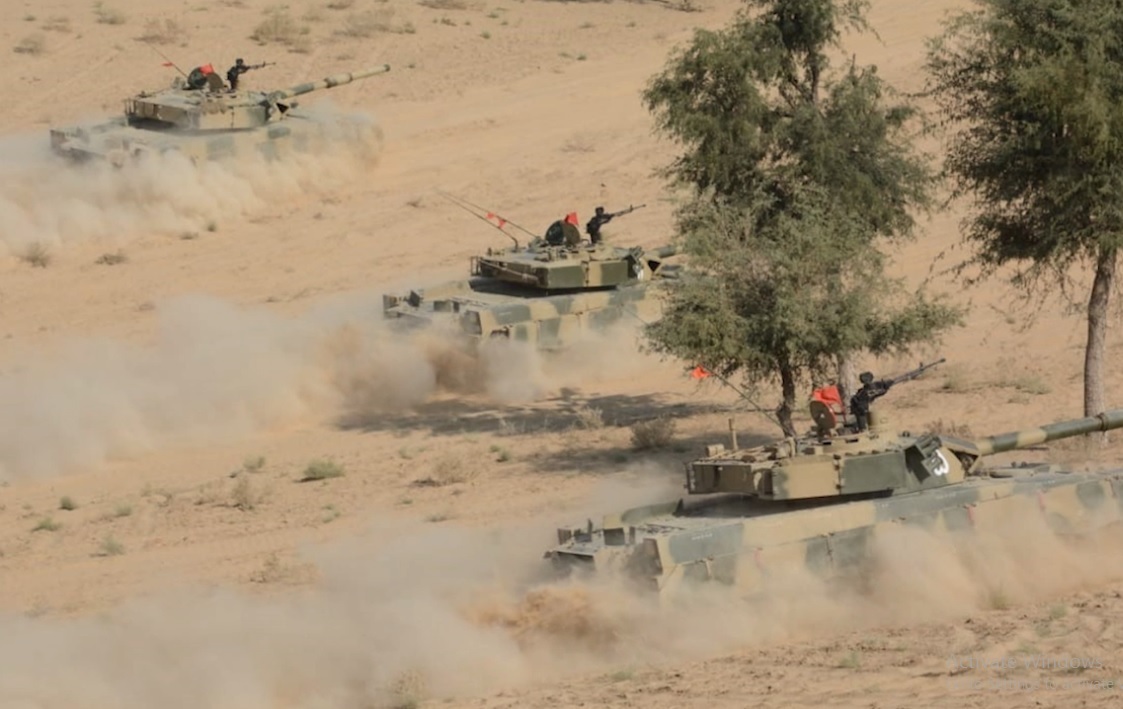 ---
Troops of Pakistan Army's Karachi Corps on Sunday practiced coordinated all-round defence and survival skills as part of "Jidar-ul- Hadeed" military drills in the Thar Desert under challenging conditions, said a statement issued by Inter Services Public Relations (ISPR).
The military's media wing said that the field exercise that commenced on January 28 has focused on enhancing operational preparedness, synergy amongst various components of forces and effective response measures under the actual battlefield environment.
On Saturday, the troops practiced tactical drills and procedures as part of the exercise. Four-week long defensive manoeuvre exercise is aimed at validating the concept of defence in deserts.
"The exercise is being conducted in extreme desert conditions, 74 kilometres ahead of Chhor, under conventional operations setting, culminating on February 28, 2021," read the statement.
Troops of Karachi Corps, during the ongoing #Jidar-ul-Hadeed military exercise in Thar Desert, are busy in practicing coordinated all round defence and survival in the desert under challenging conditions, says #ISPR pic.twitter.com/5gmsH3y6Vd

— The Express Tribune (@etribune) February 14, 2021
Earlier today, Chairman Joint Chiefs of Staff Committee (CJCSC) General Nadeem Raza witnessed maritime counter-terrorism demonstration, a part of multinational naval exercise titled 'Aman-2021' being held in Pakistan's Arabian Sea.
Read More: Aman-2021 to counter crime, terrorism in maritime domain: CJCSC
"More than 40 countries are participating with ships, aircraft, special operations forces/maritime teams and observers in 7th edition of exercise being held in Pakistan (North Arabian Sea) from 11 to 16 February 2021," said the ISPR in a statement.
Aman is a major multinational exercise, organised by Pakistan Navy, every two years since 2007 aimed at practicing operational drills and manoeuvres countering non-traditional threats and improving upon joint operations at sea through effective Maritime Domain Awareness (MDA) with focus on enhancing operational skills and interoperability in a diverse maritime environment, it added.
The CJCSC lauded the professionalism of participants and appreciated efforts of the Pakistan Navy in conducting the multinational exercise in a befitting manner.
COMMENTS
Comments are moderated and generally will be posted if they are on-topic and not abusive.
For more information, please see our Comments FAQ