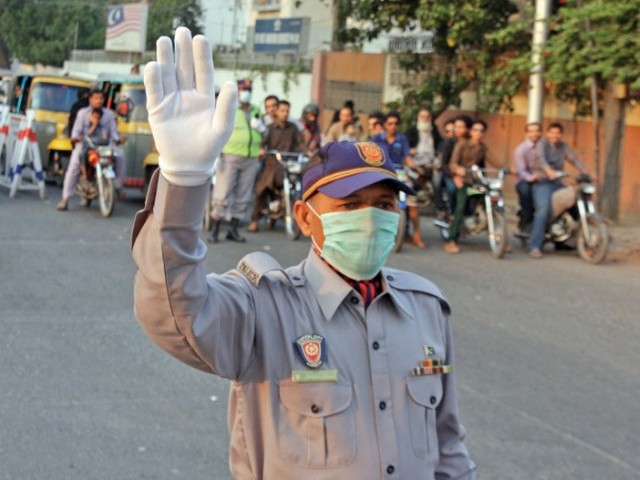 ---
RAWALPINDI:
The traffic violators in the garrison city will be able to pay fine tickets online, said the traffic police chief on Monday.
Rawalpindi City Traffic Police (CTP) has launched E-Challan payment system to facilitate the citizens, said Chief Traffic Officer (CTO) Rai Mazhar Iqbal.
Payment of traffic challan through ATM card, online and mobile banking, and cellular services will facilitate the people and end the system of touts who get the challans paid and documents delivered and eliminate chances of misappropriation of the challan money.
The e-challan payment system has been launched in the Rawalpindi district with the help of the Punjab Information Technology Board. To a question, the CTO said the CTP Education Wing was educating the drivers of PSV and other road users about traffic rules and road safety.
He said the wing under a traffic awareness campaign was delivering lectures and distributing pamphlets at different terminals of public service vehicles and roads in the city.
He said, the citizens particularly drivers were being given tips about lane discipline, traffic rules, road safety, and the advantages of keeping to the correct lanes.
The drivers should follow traffic rules, he said adding, the campaign was started to acquaint the people with traffic laws while inculcating better traffic sense among them.