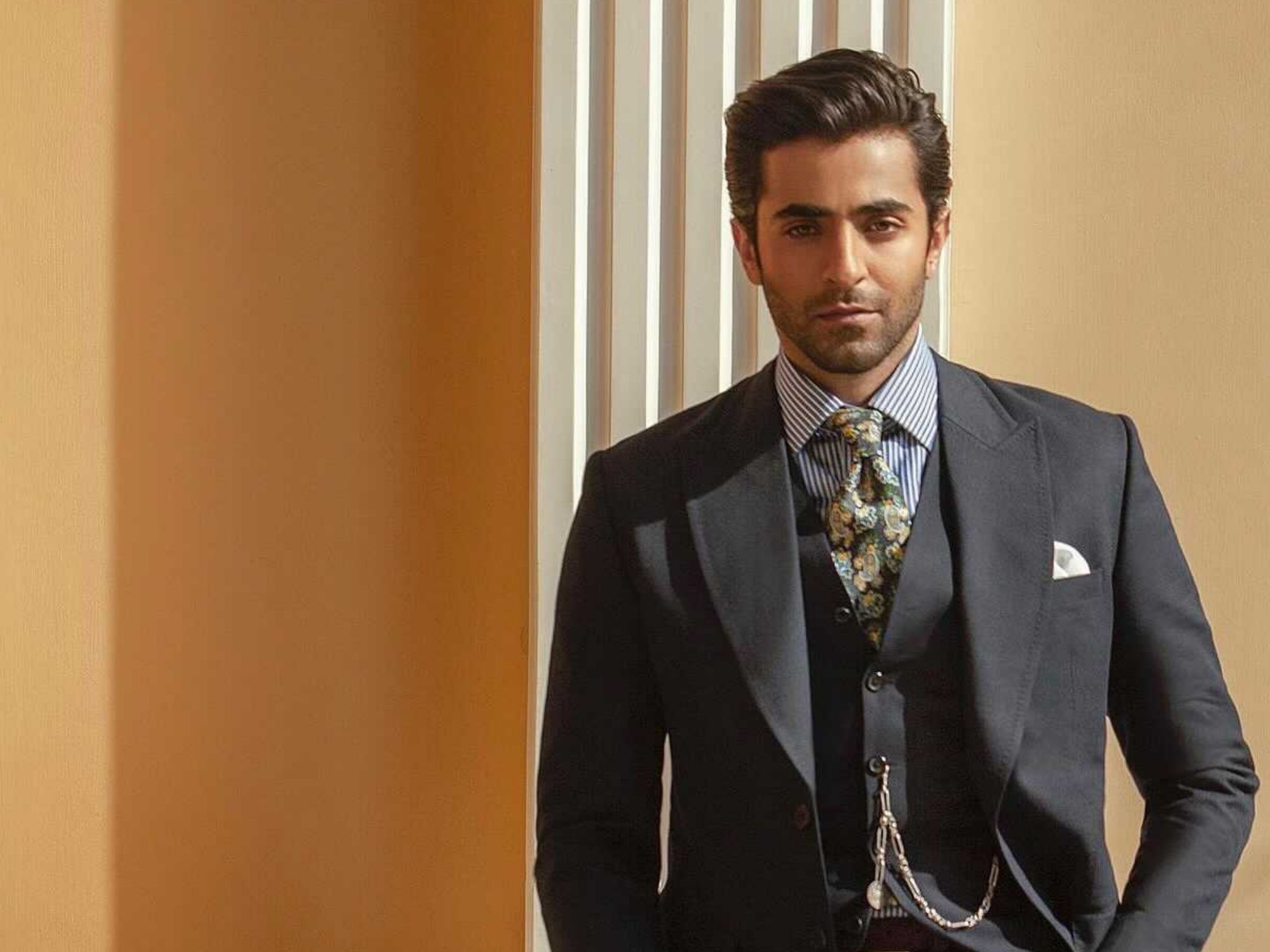 ---
After films like 7 Din Muhabbat In, Project Ghazi and Parey Hut Love, Sheheryar Munawar has finally reverted to television with the drama serial Pehli Si Muhabbat. Returning to the small screen after six years, the actor unquestionably has fans and critics enraptured. However, he does not consider television to be the 'smaller' screen as paralleled to cinema, a thought he shared in recent, all-inclusive confab with BBC Asian Network's Haroon Rashid.
Speaking of his return to dramas, Munawar underlined the dissimilarities between projects made for television and the ones for cinemas. He also spoke about what it was like for him to return and how he initially struggled on set, as well as the ultimatums of a TV play in contrast to that of a film.
The sudden shift from films to TV
"In Pakistan, television is the strongest medium that we have. For an actor, it is a different medium so the kind of acting that you are supposed to do, the pace that you could have with your character, and a lot of other things, are completely different. That has a certain kind of excitement to it as well," Munawar said of his career trajectory. "The thing with films is that when you pick up a project, it takes an entire year because you have pre-production, then shooting, then dubbing and promotions. I didn't get to do it for a long time. When Covid happened and cinemas shut down, I was supposed to do two film projects and I turned around and said, you know it's better to wait it out."
During the interview, host Rashid grilled the Ho Mann Jahan star about this sudden transition and why he selected Pehli Si Muhabbat for his big return. "I'm an actor; I have to keep acting," replied Munawar. "I have to make content. I have to be in front of the camera or behind the camera but I have to be working. Part of being an actor is being able to adapt, adapting to situations. And the situation was such that for the next year, I knew it was going to be tougher for me thinking, 'Okay, when is my film going to release'?" he said about the ongoing pandemic and the uncertainty that came along with it.
"Honestly, I don't see it like this is a smaller screen that is a bigger screen. The way I see it, it's a different format of work. So why not? I wanted to keep working; I didn't want to sit around."
'Pehli Si Mohabbat'
"You know obviously when I came on set, it wasn't the frills and thrills that got me worried. It was more to do with the kind of acting," Munawar began on how he initially struggled to catch the rhythm on the sets of his on-air drama, Pehli Si Mohabbat. The show also stars Maya Ali and fashion designer, Hassan Sheheryar Yasin (HSY).
"I realised there is a slower pace on television. In films, we follow a different pace in terms of our delivery, even if it's dialogue delivery. It needs to have that energy when you say the line and it has to be thak thak (on point)," the star said. "You have to keep moving. You only slow down when you actually want to slow down the story. With drama, I've seen a lot of the actors have a slower way of moving about things. Obviously, it's a longer format so people like to elongate moments."
The 32-year-old actor, upon being questioned about this, mentioned how dramas differ around the world. Internationally, series are filmed for the OTT platforms ruling the digital industry. Whereas in Pakistan, they are made for people who sit in front of their TVs at certain times.
"I feel like I'm sticking out because there's a certain kind of rhythm that everybody is delivering their lines, there is a singsong-ness to the dialogue delivery. And you know, I'm not used to that. So with me and Maya's character… both of us have brought in that kind of film training that we had. Let's see. Fingers crossed!"
COMMENTS
Comments are moderated and generally will be posted if they are on-topic and not abusive.
For more information, please see our Comments FAQ