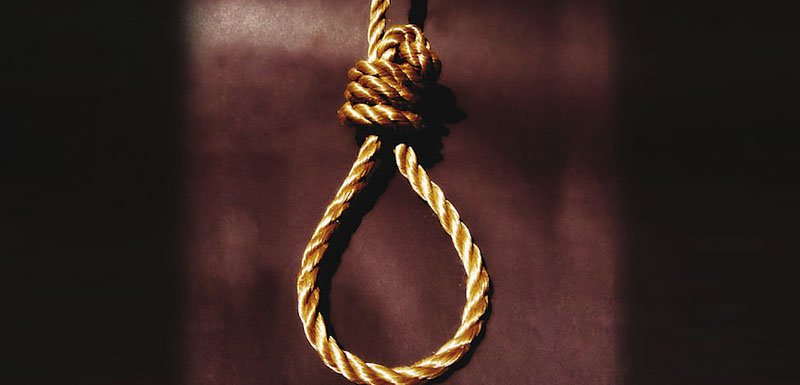 ---
MULTAN:
Renowned psychiatrist Dr Azhar Hussain allegedly killed his daughter Dr Aliza Haider over a domestic dispute and later on ended his life with the same weapon at his residence in Justice Hameed colony on Friday afternoon.
Police took body bodies into custody to conduct detailed probe of the incident. As per initial investigation, Dr Aliza was shot in the neck by her father and was rushed to the hospital by her mother Bushra but the victim passed away before she could avail medical treatment. The family claimed that Dr Azhar was suffering from heightened stress. Sources said 66-year-old Dr Azhar had retired from Nishtar hospital nearly six years ago as the professor of psychiatry. Later on, he continued to practice psychiatry from his residence in Multan. Talking to The Express Tribune, neighbours revealed that they heard gunshots in the area and informed the local police.
They asserted that the children of Dr Aliza were inside the house when the incident occurred. The deceased was a mother of one son and two daughters between the ages of one to five years. According to the first information report registered with the Chehliyak Police Station, Bushra, wife of Dr Azhar, said the children were in another room when her daughter was shot dead by her husband. She said she took her wounded daughter who had already stopped breathing to the hospital with her brother-in-law. "My husband was suffering from anxiety and had locked himself in the room for the past 4-5 months. Coronavirus infliction had deteriorated his mental condition," she added. Bushra had reported the incident on police helpline after which Chehliyak Police and SSP Investigation reached the spot.
Read Two minors die in Nishtar Hospital's burn unit
SSP Investigation Amir Niazi said, "Dr Azhar had locked himself in the room after shooting her daughter and then he committed suicide by shooting himself in the head." Chehliyak Police Station SHO Bashir Hiraj said that police has registered a murder and suicide case on the complaint of Dr Azhar's widow. "Nishtar Hospital doctors are currently conducting post mortem examination of both bodies." Commenting on the incident, Dr Riaz Bhatti, a friend of Dr Azhar and renowned psychiatrist, said, "Such cases are happening because people are going towards self-isolation and the patience of people has reduced."
In another incident, a 52-yearold woman in Faisalabad poisoned herself to death following a quarrel with her in-laws. Syeda Fatima Tuzzahra, psychologist and founder of Fukkul Aani, an organization working on the institution of family for the past seven years, said it is important to understand that broken families are not just the ones in which families undergo separation or a parent dies. "Our society is suffering from an invisible pandemic of emotionally deprived marriages detrimental for the development of young minds born through that union," she explained. "We need to help families and individuals understand that their pain is not only curable but also transformative," Fatima stated, adding, "Psychotherapy has some great tools to help such individuals."
"While working with so many families I have concluded that we must focus on building deep human connections to nourish families. It shouldn't take us a trauma to realise the importance of healthy marriages." A day earlier, another gruesome murder incident had rocked the country, a man had battered his wife and four children to death in Gujranwala. Gujranwala Cantt Police said Imran confessed to killing his wife Fozia in the name of honour. Then he went on to murder his two daughters who witnessed the killing, followed by his two other children. SP Civil Line Owais said that the deceased include Fozia, her three daughters Sania, Tania, Tabish and two-year-old son Abdul Hadi. "People should consult doctors to get treated for stress instead of choosing violence. It is time we take mental health seriously," Head of PU Applied Psychology Department Dr Rafia emphasised.