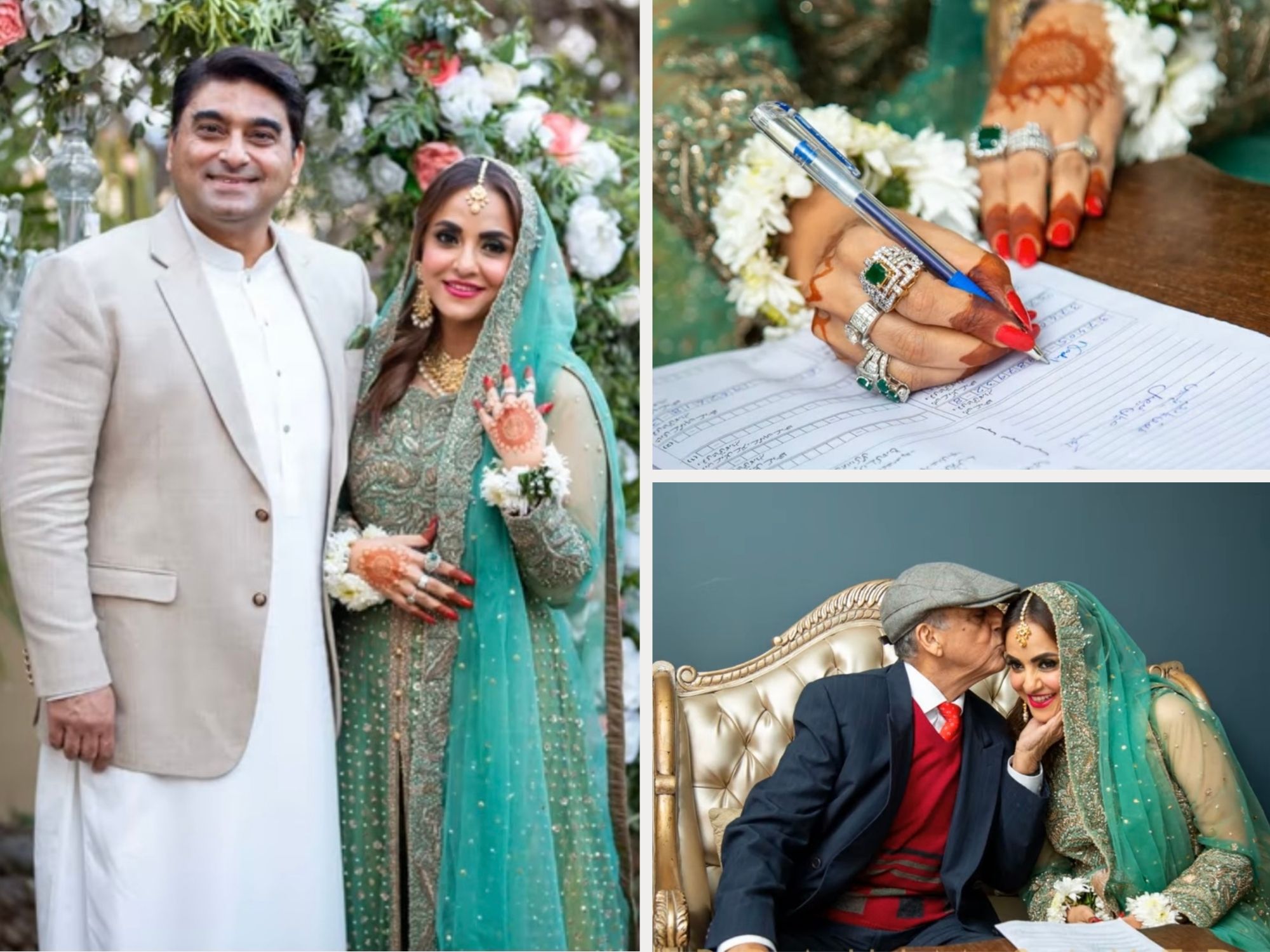 ---
Well-known and celebrated local morning show host, actor and producer Nadia Khan recently tied the knot for the second time, taking the internet by storm with her intimate wedding pictures.
The Aisi Hai Tanhai actor shared the news with fans on social media, shutting down speculations about her private life that had been doing rounds on Twitter, YouTube and Instagram of late. She shared mesmerising photos of herself sporting a traditional mint green bridal outfit complimented by evening makeup and heavy jewellery.
"Sharing my pictures with my fans and followers in a few hours," she posted on Instagram, revealing some bridal details with henna-stained hands, gleaming rings and the dress.
A few hours later, Khan uploaded photos on her Story, starting off with a solo portrait where one can see the starlet pose before a wedding setup.
With close to a million subscribers, Khan is known for her DIY hacks and tips on social media. After being inactive for a while, the morning show anchor turned to Instagram not only for the photos but also shared a link to her YouTube channel where she has uploaded a complete wedding album of all the unforgettable moments that occurred during the private ceremony in Islamabad.
Khan has been married before and is mother to three children. Her daughter and two sons also joined in the ceremony alongside Khan's father who can be seen by her side in the snippets shared by the star. Khan's husband is retired Wing Commander Faisal Mumtaz Rao.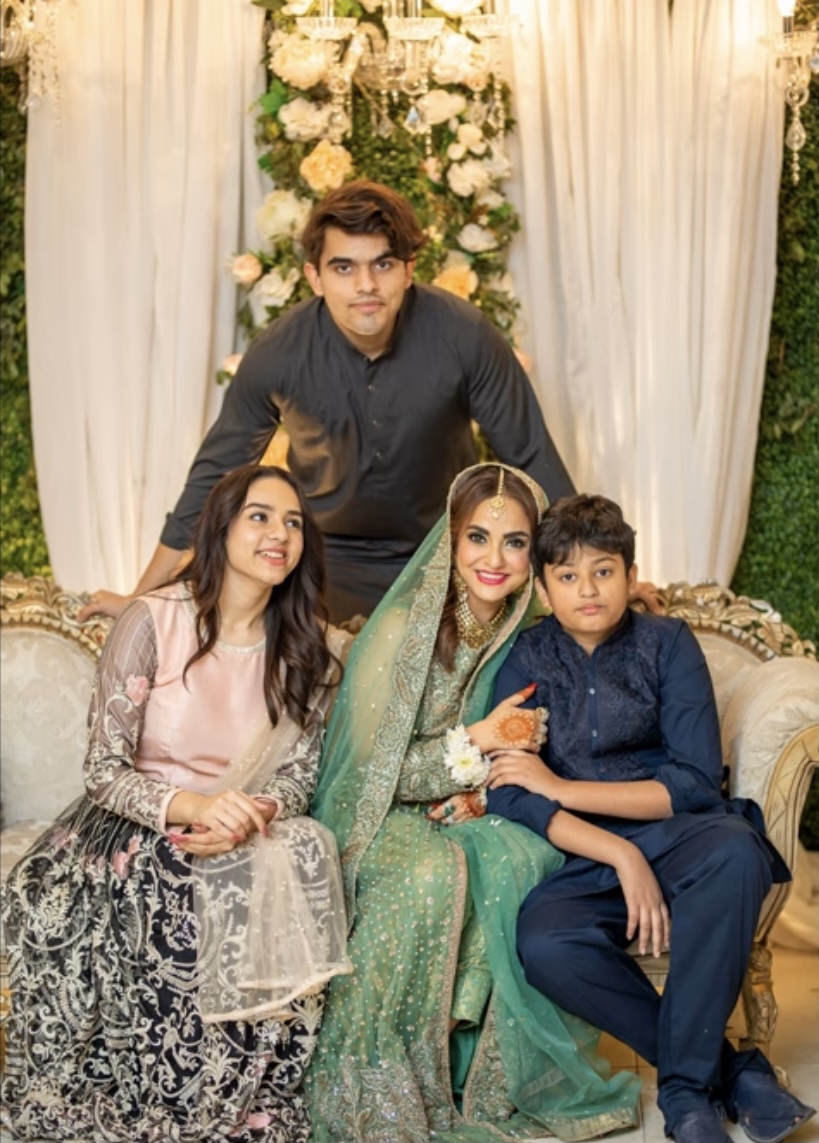 "Requesting everyone to be very generous and kind on commenting about my husband Wing Commander Faisal Mumtaz Rao (Retd) as he has been a fighter pilot in our prestigious Air Force and deserves immense respect like all the other brave officers of Pakistan forces," she wrote in the description of the video as a formal introduction to him.
Have a look!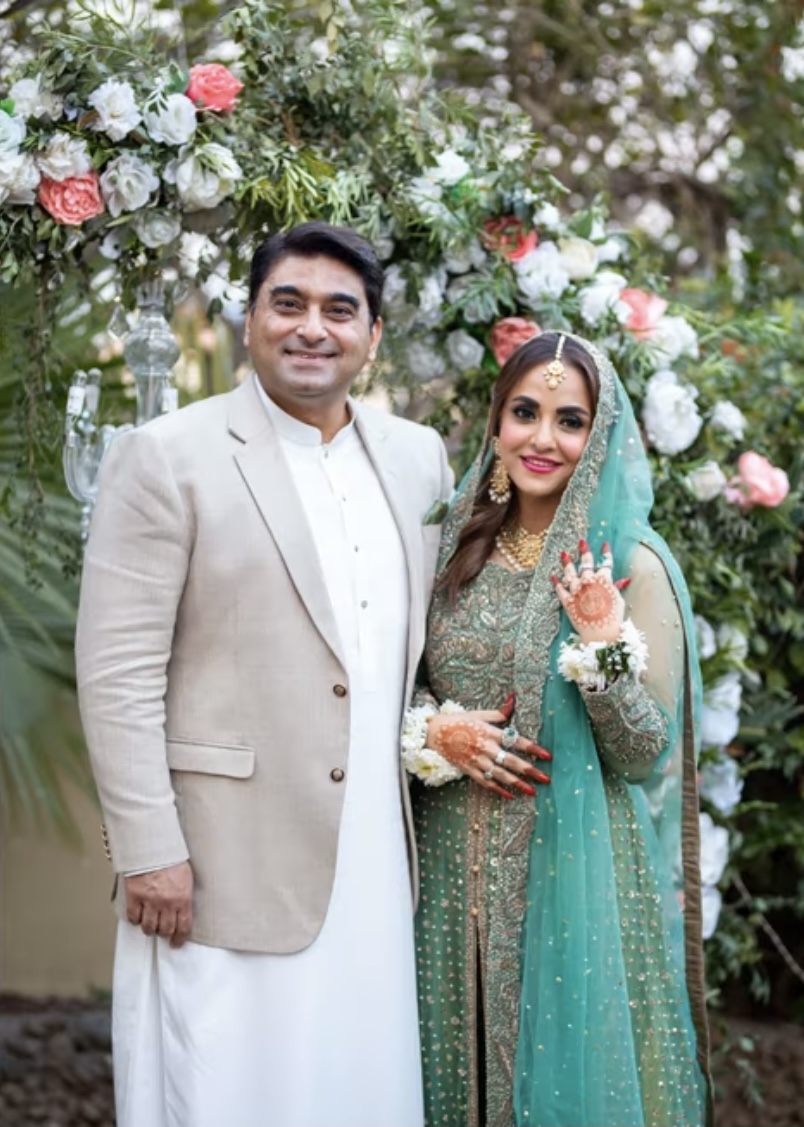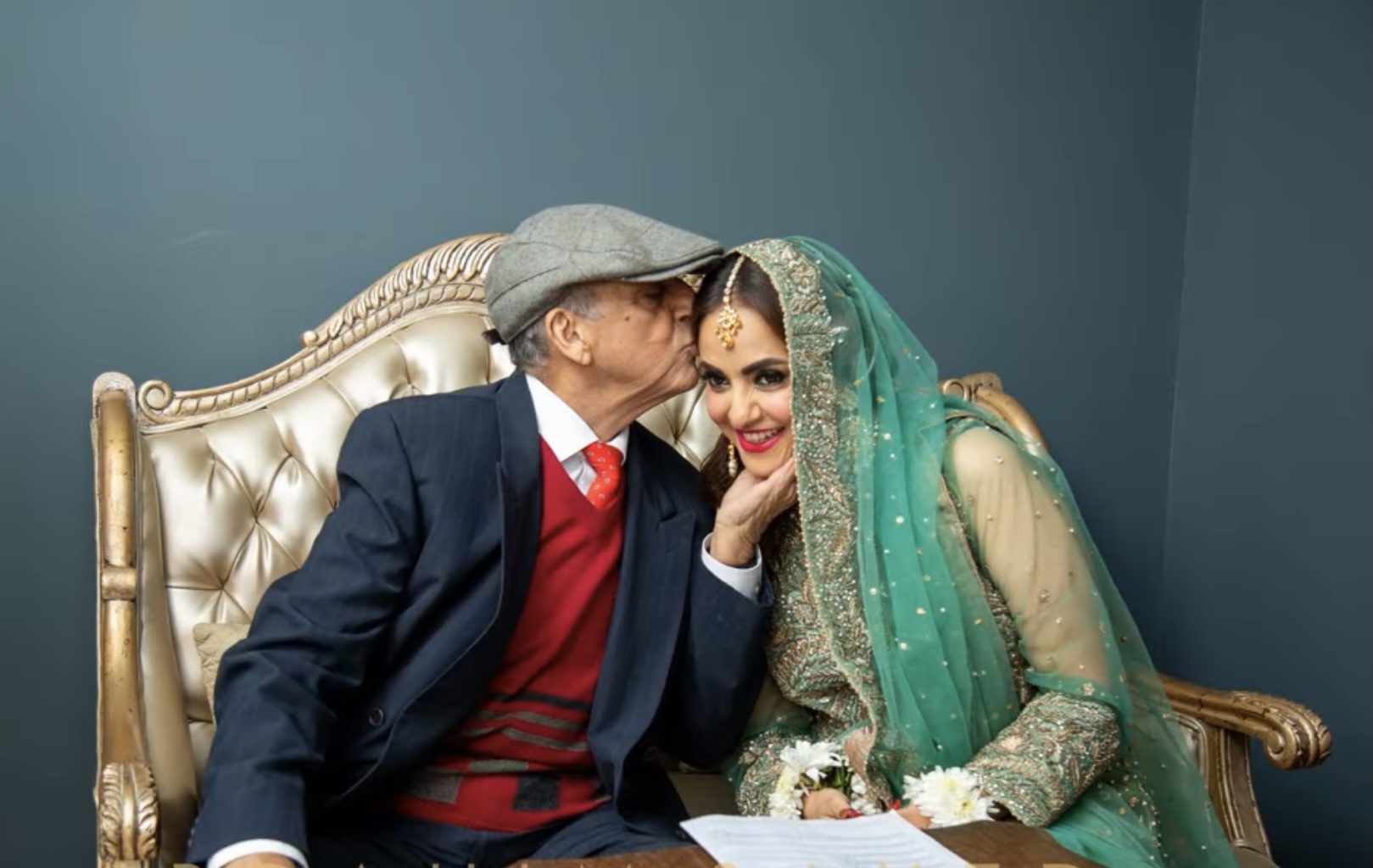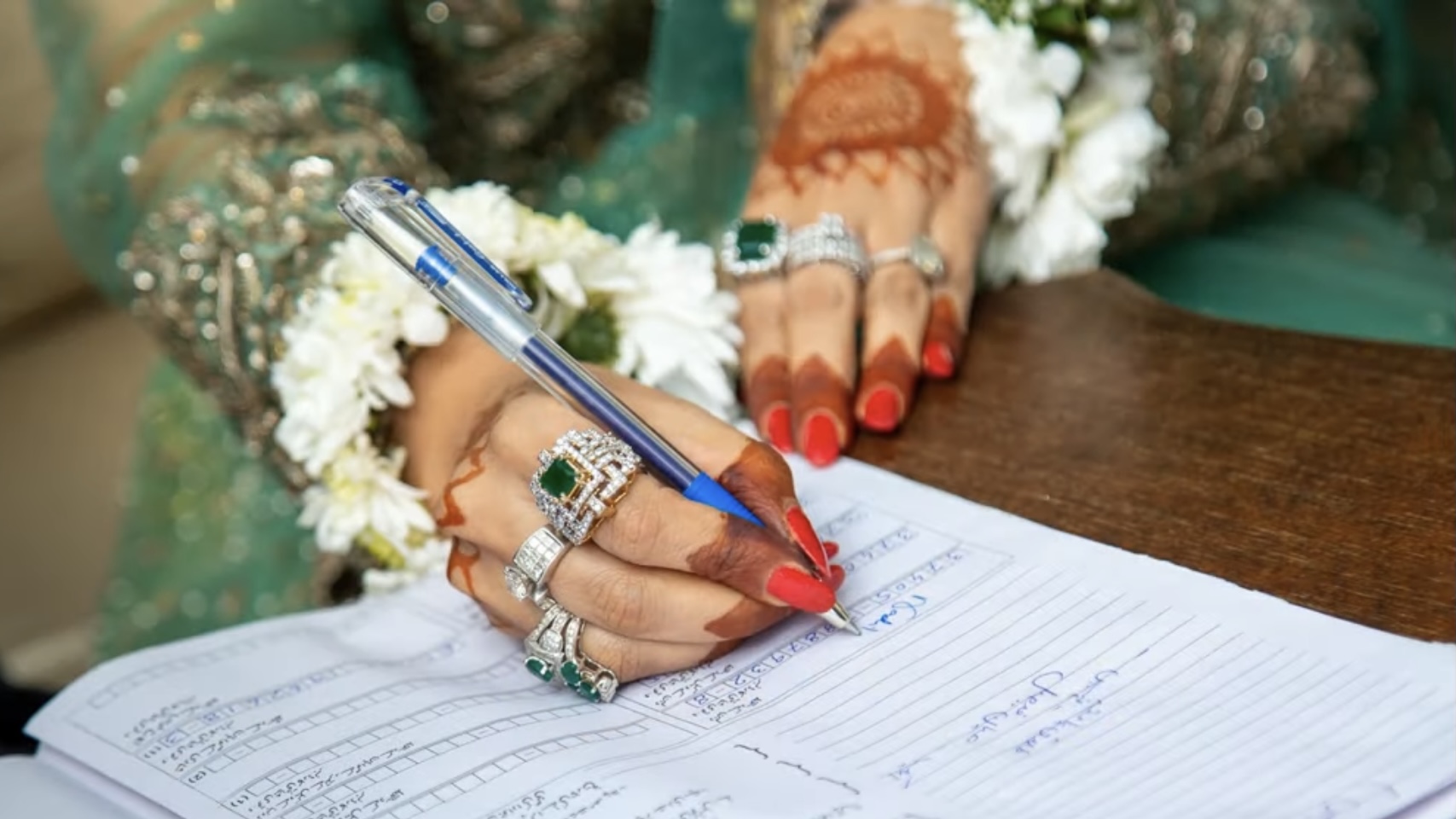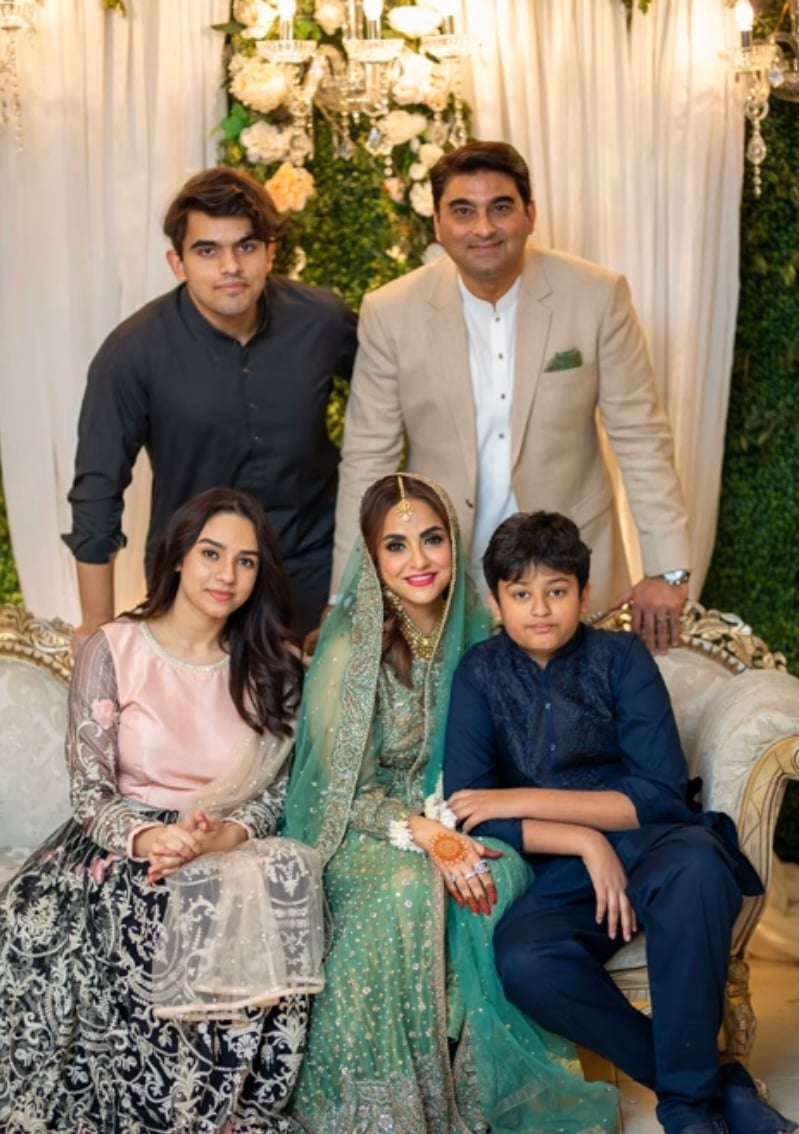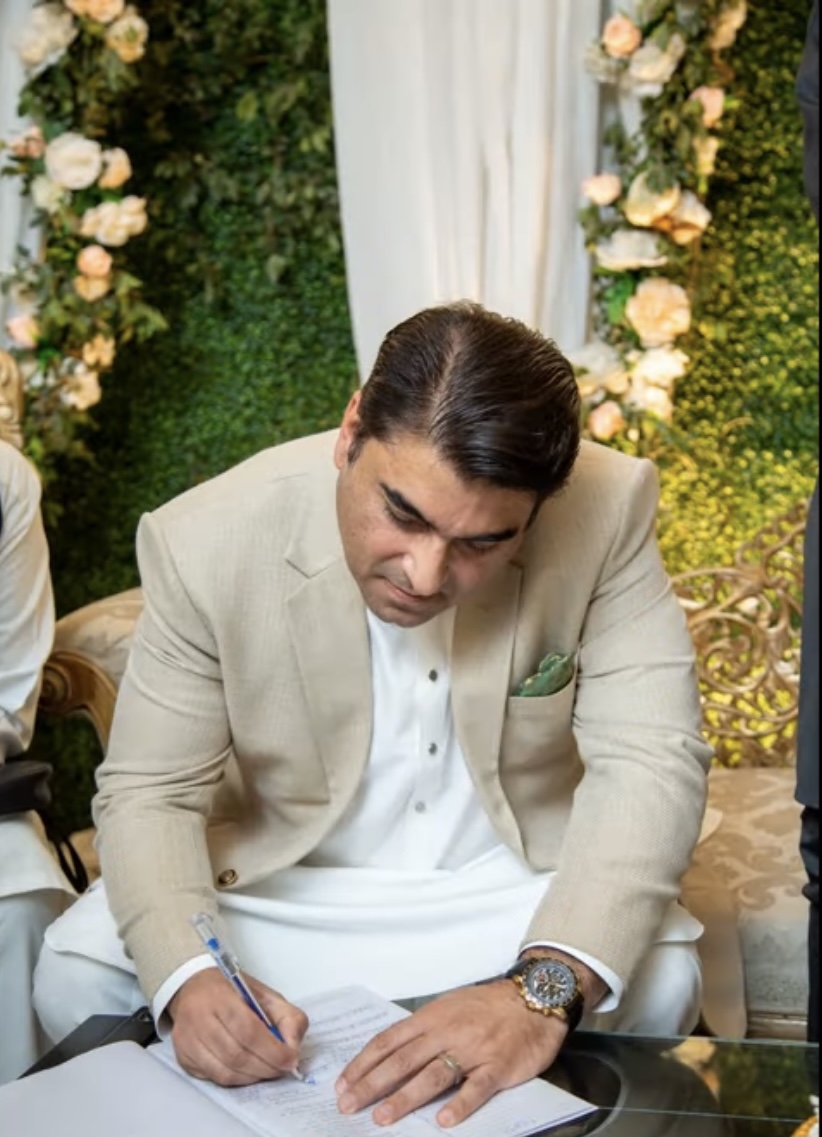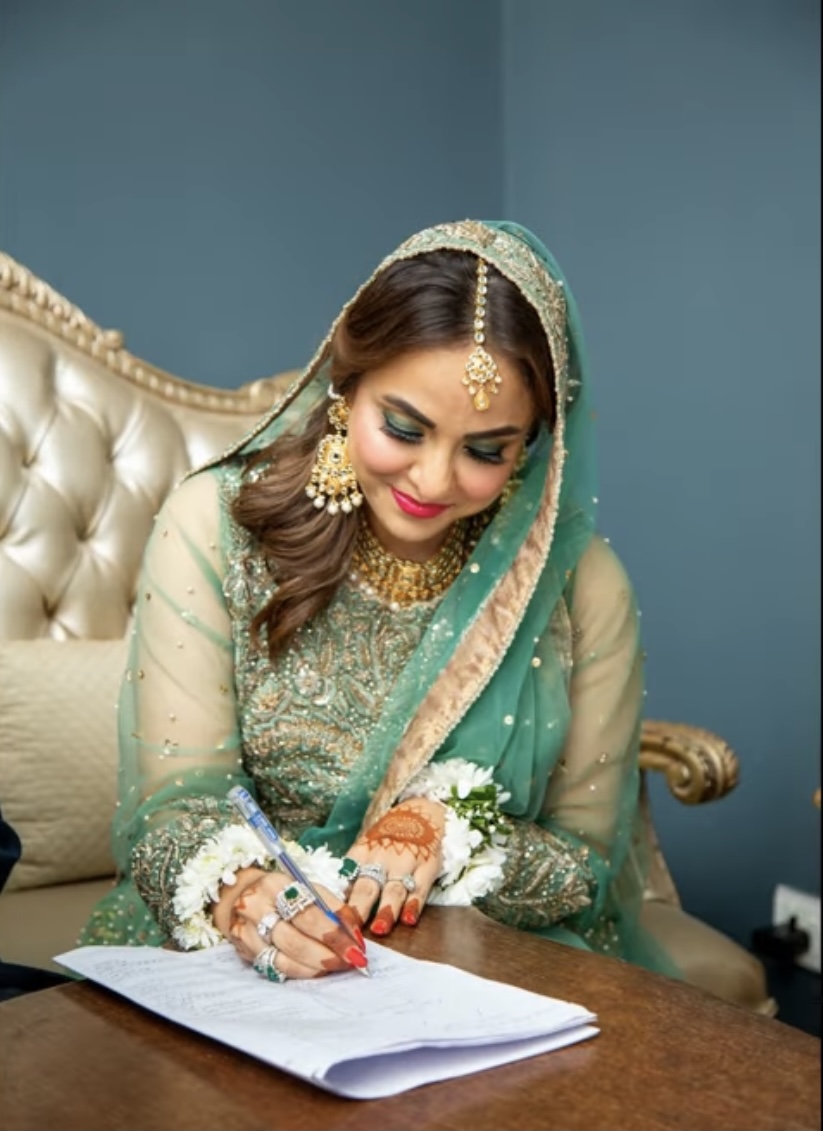 Photos have been captured by Ibrahim Sayed Photography