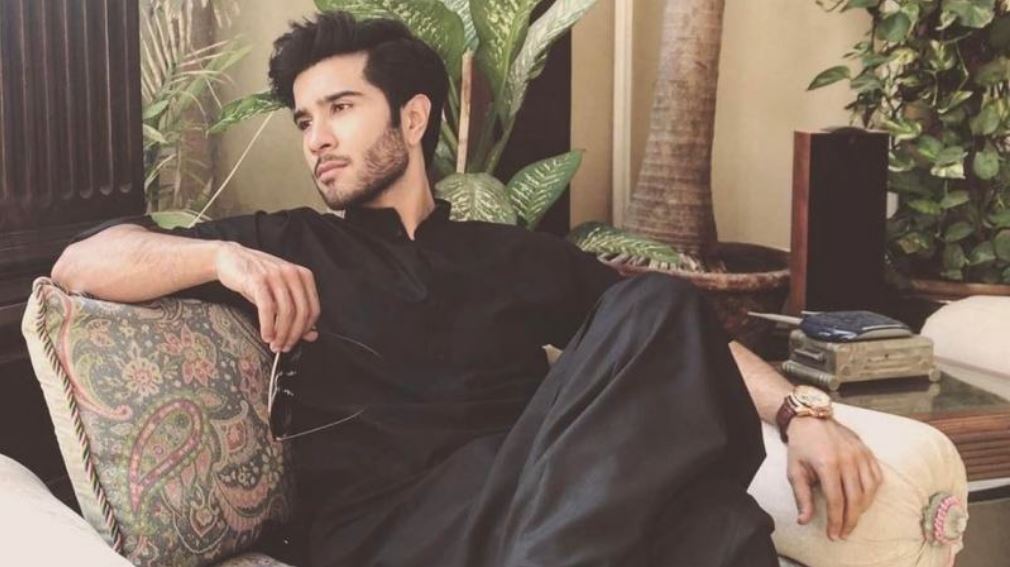 ---
In March, actor Feroze Khan had announced he is calling it quits on the entertainment business to follow a rather spiritual path. He claimed that from hereon, he would only entertain monetary offers that promote the teachings of Islam.
"My fans have been waiting for a statement from me. I announce that I quit the showbiz industry and will only act and provide my services for the teaching of Islam through this platform if needed, else, anything but this InshAllah. Request you all to pray for me and my loved ones," he said.
The Khaani star was praised for taking this 'brave' step but soon after disappearing from social media he returned to his regular life. Now, after becoming subject to various controversies, Khan has explained the reasons behind his return and addressed rumours surrounding his alleged separation with wife Alizey Fatima and apparent 'affair' with Hania Aamir.
In an interview with Something Haute, the Ishqiya actor said, "My Sheikh ordered me not to quit showbiz." Elaborating further, he explained how his mentor believed the industry was a medium to spread the 'paighaam' of religion.
"He also told me that I needed to be at this place. I have to make something out of this. So I'm reading into a lot of scripts, looking into a lot of scripts — I may act, I may produce, but I'm here," he reassured his fans.
Asked about the rumours of his alleged separation from his wife, with whom he shares a baby boy, the actor did not confirm or deny anything.
But he did respond to the gossip-mongering that followed the rumours of his 'split'. Actor Hania Aamir, who had denied dating Asim Azhar earlier this year while sharing screen space with Khan in Ishqiya, became labeled as Khan's 'mistress'.
"I won't comment on what happened with Asim because that's not my place to say or speak," he remarked. "But what I read about Haniya and I, was really disturbing," he complained. "Obviously, we also have parents [...] we too have emotions."
"The most upsetting bit was; it would have taken me 30 seconds to post a screenshot of our chat from that day. But I was watching such senior journalists – for Rs2 publicity – talking rubbish about 'evidence' of what happens on sets," said the Dino Ki Dulhaniya actor, having no holds barred.
He then relayed how Aamir even messaged him that day to ask him why she was being dragged into their personal matter. "Hania messaged me saying 'what is this, why am I being dragged into all of this'," recalled Khan, rubbishing any claims of being more than just Aamir's friend.
In the end, he shared details about what's in the pipeline for him – especially now that he's narrowed down the nature of projects he can uptake. "Khuda aur Muhabbat will be a game-changer for the Pakistani television industry," he claimed, addressing his upcoming serial with Iqra Aziz.
He revealed that from the budget of the show, to its execution and plot, everything in it will be different from what viewers have witnessed already.
Have something to add to the story? Share it in the comments below.
COMMENTS
Comments are moderated and generally will be posted if they are on-topic and not abusive.
For more information, please see our Comments FAQ