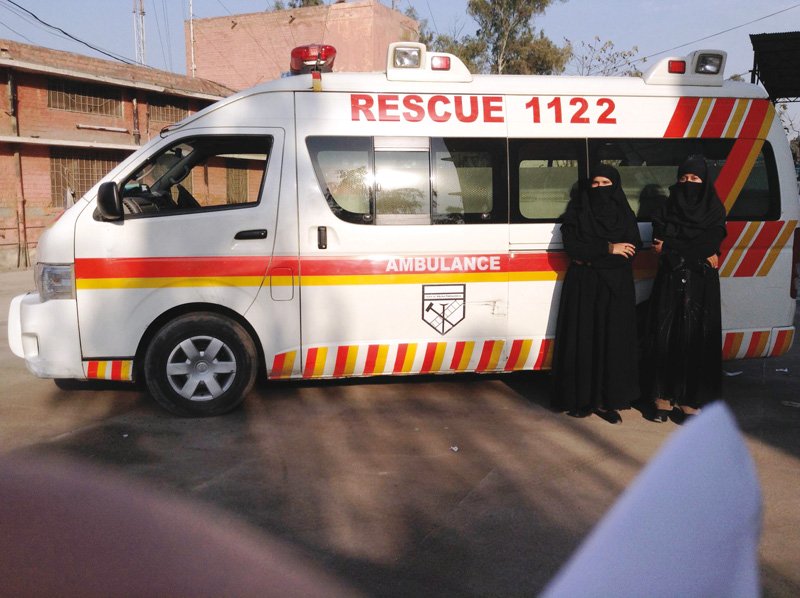 ---
LAHORE:
A power tussle between the Rescue 1122 director general and the Home Department, the administrative department of Punjab Emergency Service (PES), continues as the former transferred a rescue and safety officer (RSO) to Hafizabad and the administrative department ordered his posting back to Lahore.
Rescue 1122 DG Rizwan Naseer had transferred Rescue and Safety officer Imran Yousaf from Lahore to Narowal. Yousaf filed a petition before the court. The court asked the administrative department to decide the matter. The administrative department based on wedlock policy allowed Yousaf to join duty at Lahore station. However, instead of deputing him in Lahore, DG Naseer removed him from service. Yousaf once again was reinstated by the administrative department on October 14 with all the perks and privileges. The Rescue 1122 DG transferred him to Hafizabad in contradiction to the administrative department's orders. Yousaf filed a complaint before the Home additional chief secretary (ACS) against the decision.
He mentioned that the contrary to the DG's version that there was no position available for a Rescue and Safety Officer, he came to know 'authentic sources' that a position was vacant in Lahore. He continued that the Constitution of Pakistan under wedlock policy permitted a husband and wife to perform duty in one district. The Home Department has issued a letter to Rescue 1122 DG against the order for representation and asked for posting Yousaf in Lahore under the wedlock policy. A letter issued by the LHC dated 29.05.2019 had directed the then additional chief secretary (home) to decide the matter in the light of Wedlock Policy of the government. Syed All Murtaza, the then ACS (Home) vide order dated 06.09.2019 directed the Rescue 1122 DG to decide the matter of transfer of the petitioner in light of Wedlock Policy within 15 days after providing an opportunity of hearing to the petitioner.