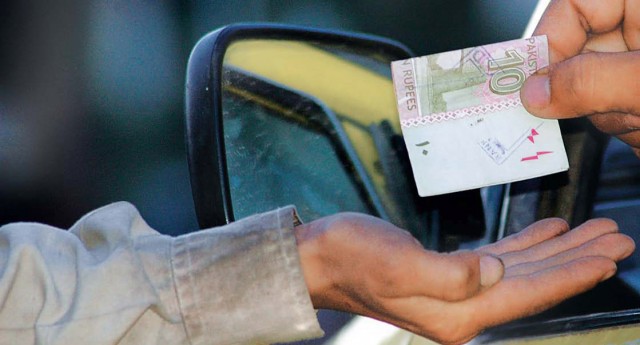 ---
A two-member bench of the Sindh High Court, comprising Justice Mazhar and Justice Arshad Hussain, directed the Sindh IGP to take action against mafia forcing street children into beggary.
Hearing a plea seeking the action, the court ordered the IGP to launch a large-scale operation against the mafia involved in the vile practice.
Investigation of cases pertaining to the offence should be completed at the earliest so that an example is set and the implementation of the law is encouraged, the court remarked.
Earlier, the South District SSP maintained that steps were being taken to prevent street children from begging and said that the traffic DIG, too, had issued directive for the same.
However, unsatisfied with this response, the court rebuked, "Should we summon the Sindh IGP and ask what is being done to address the issue?"
"We are talking about the [beggar] mafia, not what action is being taken to prevent street children from getting involved in beggary. We want details of the mafia running this system [of beggary]," admonished Justice Mazhar. "The case has been going on for the past five years. Has anyone been arrested [during this period]? How many accused in the case were nabbed and punished?"
The assistant advocate general told the court that there were shelter homes to accommodate street children in Karachi, Sukkur and Hyderabad.
Besides, the Sindh Child Protection Authority director general said the construction of a shelter home in Malir had been completed and that of another one in Korangi was underway.
Focus on changing the mindset of street children involved in beggary and make arrangements for their education and providing them clothes, instructed Justice Mazhar.
He further directed the relevant authorities to take action against the beggar mafia.
The Sindh Child Protection Authority director general assured the court that arrangements were being made for the education of street children and the construction of nine buildings for accommodating street children was underway.
Published in The Express Tribune, December 25th, 2020.