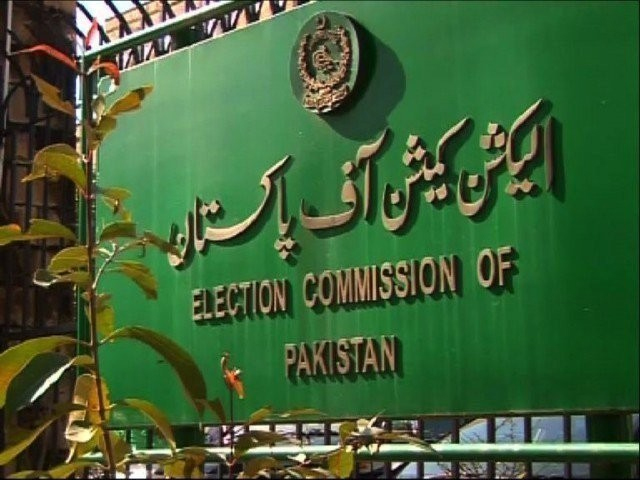 ---
KARACHI:
The Election Commission of Pakistan has fixed January 18, 2021 for by-elections in Umerkot's PS-52 constituency, where a tough competition is expected between the Pakistan Peoples Party's candidate Syed Ameer Ali Shah and former Sindh chief minister Arbab Ghulam Rahim who is contesting on a Grand Democratic Alliance ticket.
The PS-52 seat has been vacant since the death of former Sindh minister Syed Ali Mardan Shah, who died of a cardiac arrest in January this year. It is the late minister's son who has been nominated by the PPP for the upcoming by-election.
Independent observers expect the election to be a close call with PPP likely to regain the seat.
"Umerkot has not been the constituency of Arbab Ghulam Rahim. He even lost his own seat in Tharparkar district," said local journalist, AB Arisar, who has been covering the electoral polls for years. "Rahim can get some votes but the PPP candidate is stronger than him."
By-elections for PS-52 were scheduled for earlier this year but were postponed due to the pandemic. The ECP notified the revised by-election date on Friday, following a meeting held a day prior at the behest of PPP Senator Taj Haider. In a letter to the ECP, the senator had pointed out that under the Constitution of Pakistan and the law, elections have to be held within 60 days on any vacant seat.
On Friday, the ECP also notified appointments of returning officers and assistant returning officers for by-elections in Sanghar district's PS-43 constituency and Malir's PS-88.
The seats have been vacant since the deaths of PPP lawmakers, Murtaza Baloch and Jam Madad Ali, who succumbed to the coronavirus in June and November, respectively. The date for these by-elections has not been notified as yet.
During the meeting on Thursday election officials were directed to issue the by-election schedule at the earliest and the provincial governments were told to ensure implementation of coronavirus-related standard operating procedures.
COMMENTS
Comments are moderated and generally will be posted if they are on-topic and not abusive.
For more information, please see our Comments FAQ