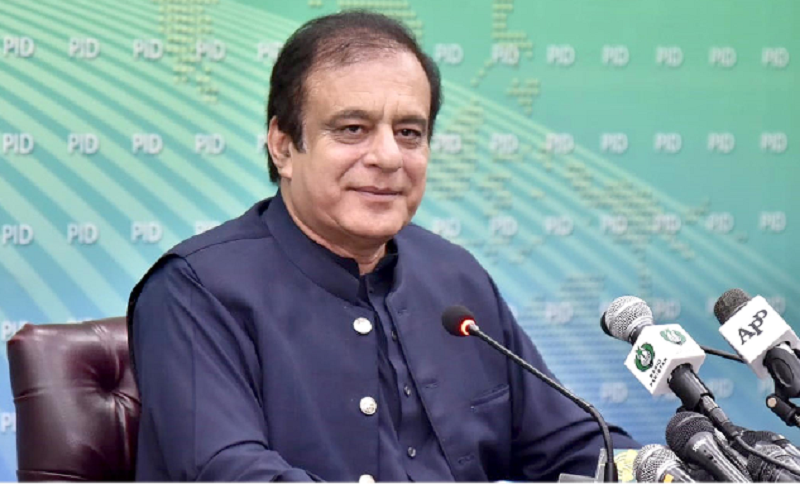 ---
ISLAMABAD:
Federal Minister for Information and Broadcasting Shibli Faraz said on Sunday that despite the challenges faced during the year Pakistan's economic indicators were positive.
As the opposition geared up for its anti-government power show in Lahore today, the information minister, in a series of tweets, highlighted that Pakistan's remittances had increased by 27 per cent, foreign direct investment by 150 per cent and cement production by 17 per cent in just the first half of the financial year.
He also noted that car sales were up by 68 per cent in November. In addition, sales of tractors and motorcycles also increased significantly.
"The reduction in the price of sugar is a clear expression of Imran Khan's commitment to provide relief to the poor," Shibli maintained.
He also lauded Prime Minister Imran Khan's strategy to uplift Pakistan's economy and livelihoods of the people, despite the coronavirus pandemic that affected millions of lives across the country.
عوام کی زندگی میں ہر ممکن سہولیات لانے کیلئے پرعزم اور سرگرم عمل ہیں۔چینی کی قیمت میں کمی عمران خان کا غریب کو ریلیف دینے کے عزم کا واضح اظہار ہے۔کرونا وباء کے باوجود عمران خان کی دانشمندانہ حکمت عملی کی بدولت پاکستان کی معیشت وروزگار رواں اورانسانی زندگیاں محفوظ رہیں۔

— Senator Shibli Faraz (@shiblifaraz) December 13, 2020
Two days ago, on December 11, PM Imran himself announced that workers' remittances continued to grow during the last month, maintaining the tradition of receiving over $2 billion for a sixth consecutive month.
The premier said that according to the State Bank of Pakistan (SBP), remittances rose to $2.34 billion, up 2.4 per cent over the previous month, and 28.4 per cent over November 2019.
Earlier this week, the Asian Development Bank said Pakistan's economy was on the path of recovery. Some official estimates suggested 2.8% growth rate during the current fiscal year.
"Pakistan's economy is recovering, particularly in the manufacturing and construction sectors, supported by the government emergency relief," stated the ADB in its brief Asian Development Outlook Supplement report released on Thursday.
In the previous ADO Updated Outlook report of September, the ADB had said that Pakistan's economy may grow at a pace of 2% in the current fiscal year, which was the 5th lowest pace among South Asian countries.
COMMENTS
Comments are moderated and generally will be posted if they are on-topic and not abusive.
For more information, please see our Comments FAQ