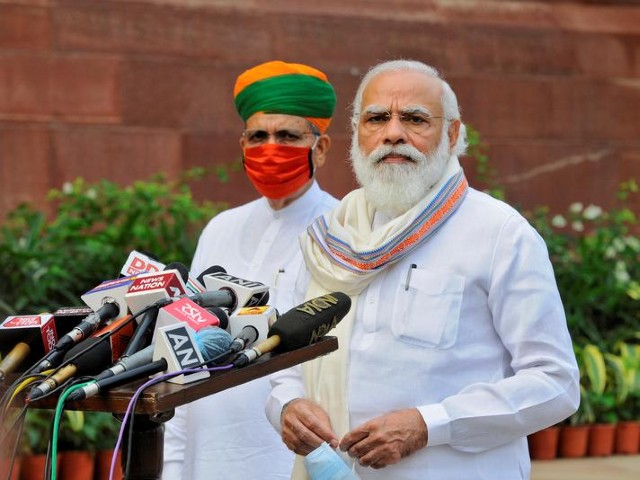 ---
The acquisition of advanced military and nuclear capabilities by India through its strategic cooperation with the United States has weakened deterrence stability in the subcontinent leading to greater volatility.
This was discussed during an online discussion hosted by the Centre for International Strategic Studies (CISS) on 'Two Decades of Indo-US Strategic Partnership: Impact on Strategic Stability in South Asia.' CISS Executive Director Ambassador (retired) Ali Naqvi, while discussing the evolution of the US-India strategic partnership said that it started with a recommendation from the US think tank community in 1992 for the then-incoming Clinton administration to chart a new South Asia strategy in which India had a prominent role.
The Indian diaspora, he maintained, played an important role in shaping the US strategic idea about India as a net security provider in the Asia Pacific and promoting New Delhi as a counterweight to China.
This strategic realignment underpinned all defence agreements signed over the past two decades under the Indo-US strategic partnership, the most prominent of which are the four foundational agreements.
Dr Naeem Salik, a senior fellow at CISS, said that India's space programme has advanced significantly since its notable success in the late 1980s - when they combined the space and nuclear programme. India, he said, conducted its first Anti-Satellite (ASAT) test, an exclusive military capability formerly possessed by US, Russia, and China only.
Prof Rajesh Rajagopalan from India's Jawaharlal Nehru University, offered the Indian perspective on the programmes, and said South Asian strategic stability was a function of both behaviour and capability of the states in the region.
Published in The Express Tribune, November 29th, 2020.