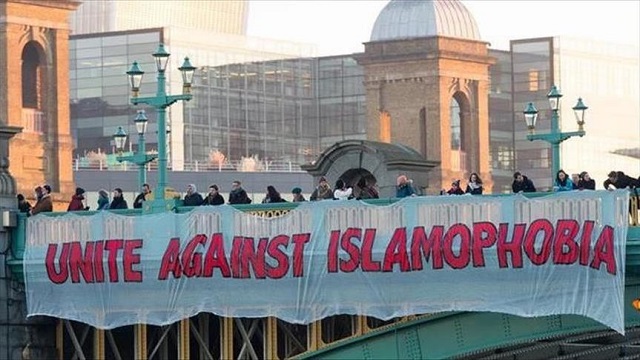 ---
In a landmark development, the Organisation for Islamic Cooperation (OIC) on Saturday unanimously adopted Pakistan-sponsored resolution to designate March 15 as the "International Day to Combat Islamophobia".
Tabled during the 47th session of the OIC CFM (Council of Foreign Ministers) in Niamey, Niger, the resolution was drafted in the context of rising incidents of Islamophobia in many parts of the world, said a statement issued by the foreign office.
The resolution authorises the OIC Permanent Missions in New York to jointly table a motion in the UN General Assembly, calling for the establishment of this day.
Speaking on the occasion, Foreign Minister Shah Mahmood Qureshi, who led the Pakistani delegation to the CFM, said that adoption of the resolution was a reflection of the sentiments of billions of Muslims who respected other religions and expected similar respect for Islam and the Holy Prophet (PBUH).
The resolution expressed concern that Islamophobia, as a contemporary form of racism and religious discrimination, was on the rise. It also expressed deep concern at the recent incidents of desecration of the Holy Quran and reprinting of caricatures of the Holy Prophet (PBUH) which hurt sentiments of more than 1.8 billion Muslims around the world.
It also urged OIC member states to organise and support various high-visibility events aimed at effectively increasing awareness at all levels about curbing Islamophobia and anti-Muslim hatred, and calls on the UN Secretary General to initiate a global dialogue on countering rising Islamophobia and promoting interfaith harmony.
Prime Minister Imran Khan, in his address to the 75th session of UNGA in September 2020, highlighted recent incidents of Islamophobia and unlawful provocation.
The premier subsequently reached out to leaders of OIC member states through two letters written on October 28 and November 18.
48th CFM session to be held in Islamabad
Positively responding to Pakistan's offer, the session also decided to host the 48th CFM session in Islamabad in 2021.
As the prospective CFM Chair, Pakistan has also become a member of the six-member OIC executive committee for the next three years.
Pakistan is a founding member of the OIC and it has always played an important role in promoting the role of the organisation as a collective voice of Muslim Ummah.
The OIC is the second largest inter-governmental organisation after the United Nations, with 57 members and five observer states spanning over four continents.
COMMENTS
Comments are moderated and generally will be posted if they are on-topic and not abusive.
For more information, please see our Comments FAQ