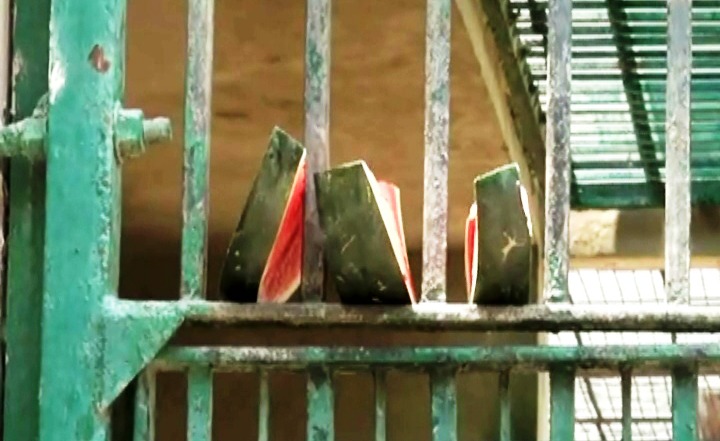 ---
LAHORE:
Following court's notice of the feeble state of animals kept at the Marghazar Zoo in Islamabad, all Punjab zoos have initiated efforts to improve living conditions of animals housed within their premises. Reportedly, special care is now being taken to assure that animal feed and cages are in accordance with set standard operating procedures.
However, as per management of Lahore Zoo, the oldest in Punjab, the animal park has already been working in accordance with the rules of the Wildlife Act, 1974.
Talking about animal diet, Dr Warda Gul, a veterinary officer at the zoo said that the park's big cats including lions, tigers and pumas are fed beef four days a week, followed by chicken once a week and two days of fasting to aid the animals' digestive system.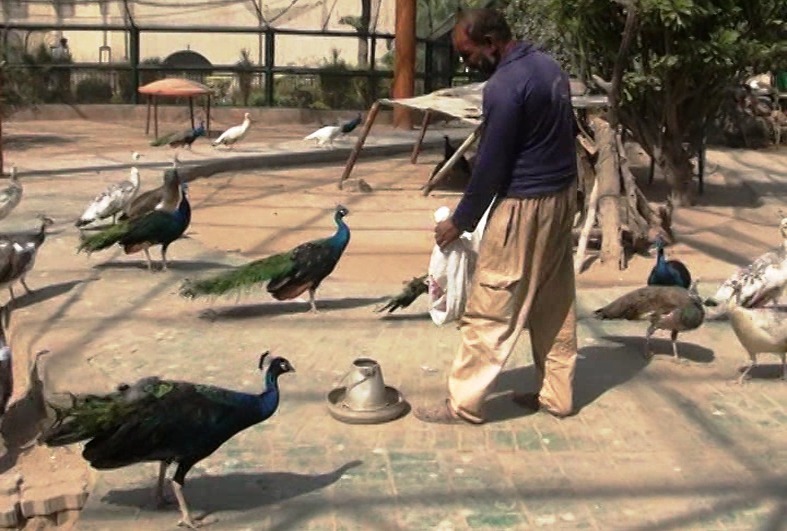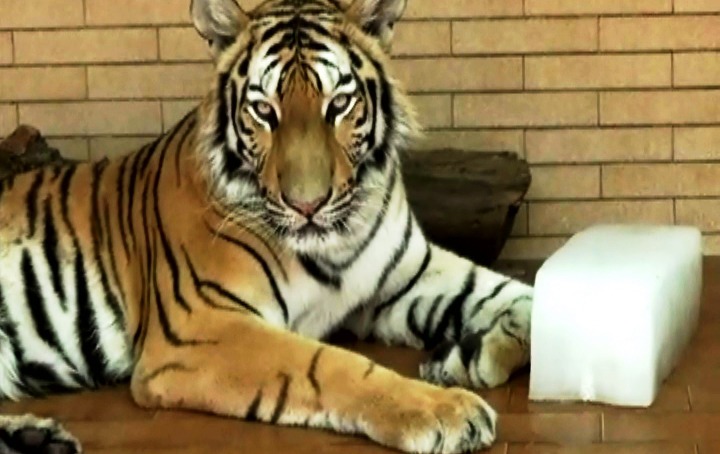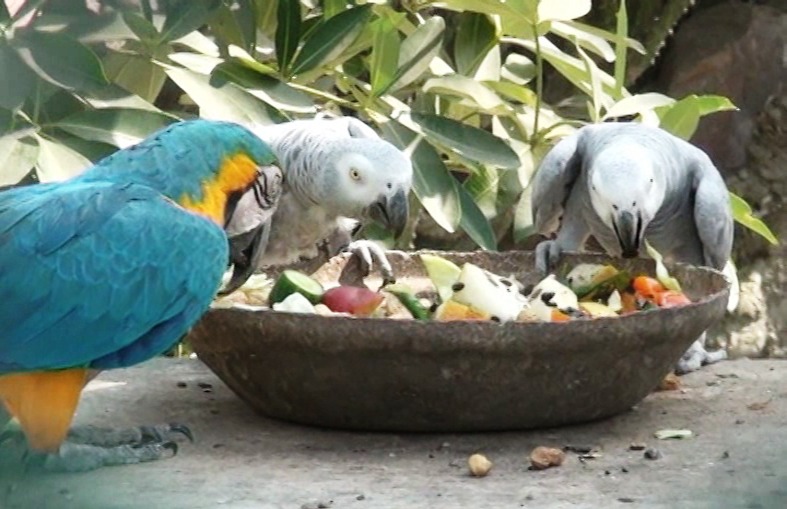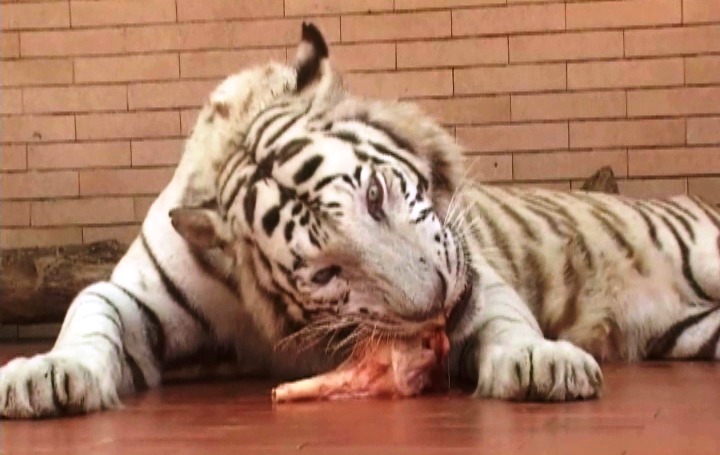 "A single lion can eat up to seven to ten kilograms of meat on a daily. However, the purpose of feeding chicken once a day is not to cut down expenses but to provide a supplement to address the animals' calcium deficiencies," informed Dr Gul.
Other than timely provision of feed, a ration committee is also working under the supervision of Lahore Zoo Deputy Director to assess the quality and quantity of food being provided to park's animals. "For carnivorous animals, their feed, which consists of smaller animals, is alive when brought to the zoo.
Everything from slaughtering to meat-making happens in-house and is monitored via CCTV cameras. Other animals like monkeys, bears, parrots and etc which eat fruit as part of their diet are also fed seasonal fruits every day."
According to Dr Gul, animals such as lions have an increased diet in winter months as compared to summers. This however evens out in finances as winter season no longer requires placement of ice slabs in cages, unlike the sweltering days of summer.
"Air-coolers and fans are used in animal cages as per weather requirements. In winters, we also place plastic and curtains around the cages to allow for cool air to circulate," said the veterinary officer.
Speaking to The Express Tribune, Lahore Zoo Director Chaudhry Shafqat Ali said that annually, a sum of Rs 65 million is spent on feeding the zoo's animals. The animal park's higher expenses are owed to the quality and quantity of fresh meat, which is provided to the zoo's big cats. "The meat is costlier than what is available in the market but it is something which has to be done to ensure animal health. That being said, our prices are also fixed annually with our contractors."
Speaking with great confidence, the director said that so far in the history of Lahore Zoo, there has been no animal which has died due to provision of substandard or inadequate food within the zoo's premises.
On the other hand however, Dr Gul, appealing to the public, said that trash left behind by the zoo's visitors can prove to be fetal for the animals. "I plead visitors to avoid leaving behind any plastic items and make sure that children are not throwing anything inside animal cages. We had a cases where a giraffe and several deer have choked on a plastic cups thrown by children and died."
Published in The Express Tribune, October 12th, 2020.
COMMENTS
Comments are moderated and generally will be posted if they are on-topic and not abusive.
For more information, please see our Comments FAQ