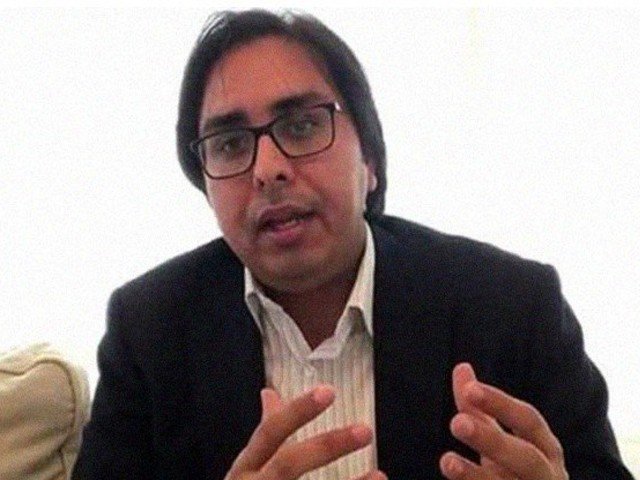 ---
ISLAMABAD:
Special Assistant to the Prime Minister (SAPM) on Political Communication Dr Shahbaz Gill on Tuesday said that it was former premier Nawaz Sharif who had started the trend of calling others traitors and believers and non-believers.
"It was Nawaz Sharif who had started issuing certificates of [calling others] a traitor or Muslim," he said in a statement.
Gill recalled Sharif had declared that slain PPP chairperson Benazir Bhutto was a threat to the country and that he had called Prime Minister Imran Khan a Jewish agent.
"He [Nawaz Sharif] came to the Supreme Court and attacked the government of Peoples Party and national security," he said.
The PM's aide noted while Sharif had accused the PTI of taking funds from the Indians and Jews, he himself had invited Indian businessman Sajjan Jandal to Pakistan without a visa and met Indian premier Narendra Modi in Nepal secretly.
He said it was the mindset of Nawaz Sharif that had damaged the image of the country.
Separately, PTI lawmaker Senator Faisal Javed observed that it was an old practice of the PML-N to open new fronts against every army chief and attack the state institutions.
He said that people were aware of the Nawaz league "tactics" and "hated" them.
"People very well remember when [former president] Rafiq Tarar went to Quetta with a bag full [of notes] to buy the judges," he said.
"The phone calls of Justice Qayyum with Shehbaz and his courtier Saifur Rehman are still echoing in the media," he added.
"The attack on NAB office under the leadership of a convicted woman [Maryam Nawaz] is a recent incident."
The PTI leader reiterated that the armed forces of the country particularly the army was the guarantor of peace and was pride of Pakistan.
Referring to Prime Minister Imran Khan, he said it was the first time that PML-N was confronted by a person who was "unsellable" and would never grant them an NRO.
He said when the Nawaz league could not strike a deal with the government, it became a voice of India against Pakistan.
"People have mandated Imran Khan to hold the looters accountable. Imran Khan will fulfill each and every promise [he] made with the nation and will hold them [plunderers] accountable," he said.