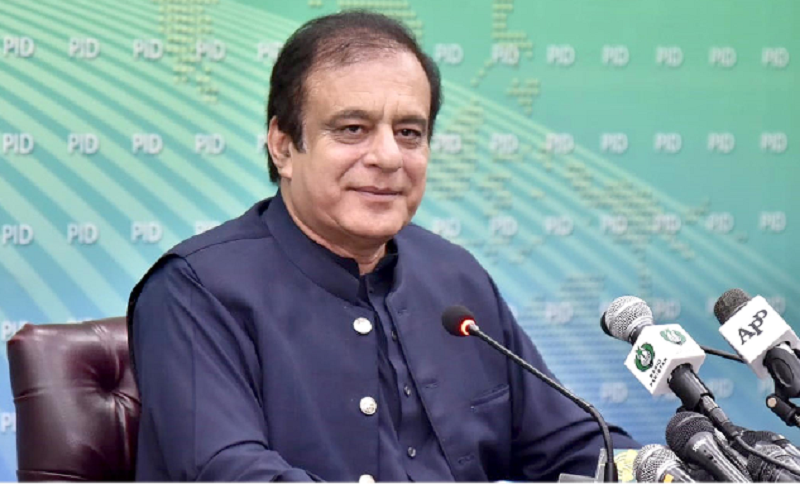 ---
Information Minister Shibli Faraz has said that Pakistan Muslim League-Nawaz (PML-N) supreme leader and former prime minister Nawaz Sahrif has become another Altaf Hussain, the founder of Muttahida Qaumi Movement (MQM) who delivered a fiery speech against state institutions on August 22, 2016.
"No difference remains between Nawaz Sharif and Altaf Hussain. Both have same modus operandi... Nawaz Sharif is exactly doing the same what Altaf Hussain did," Shibli said while addressing a press conference in Islamabad on Thursday.
His comments come in response to Nawaz's addressed to the PML-N's Central Working Committee (CWC) meeting earlier in the day wherein he had lashed out at the Pakistan Tahereek-e-Insaf (PTI) government, blaming it for destroying the country's economy and livelihood of the people.
Nawaz also reiterated his claim that his struggle is not against Prime Minister Imran Khan but those who installed the "puppet premier" in the power via rigged elections in 2018.
"Media should also go jails and air speeches of prisoners if they are broadcasting Nawaz Sharif's speech," he said.
He said Nawaz's speech gave an impression that he was taking revenge "from the country".
The information minister also quoted the Justice Mohsin Akhtar Kayani of the Islamabad High Court (IHC) remarks that lambasted Nawaz Sharif over his failure to appear before the court and for knowingly "defeating the system" and "laughing at it while sitting in London".
"Accused [Sharif] knows that he went abroad after defeating the system. He must be laughing at the system while sitting abroad. It's a shameful conduct by the accused," the judge noted on Wednesday.
The convicted former premier was given a rare permission to fly abroad to get medical treatment for a debilitating health condition in November 2019.
COMMENTS
Comments are moderated and generally will be posted if they are on-topic and not abusive.
For more information, please see our Comments FAQ