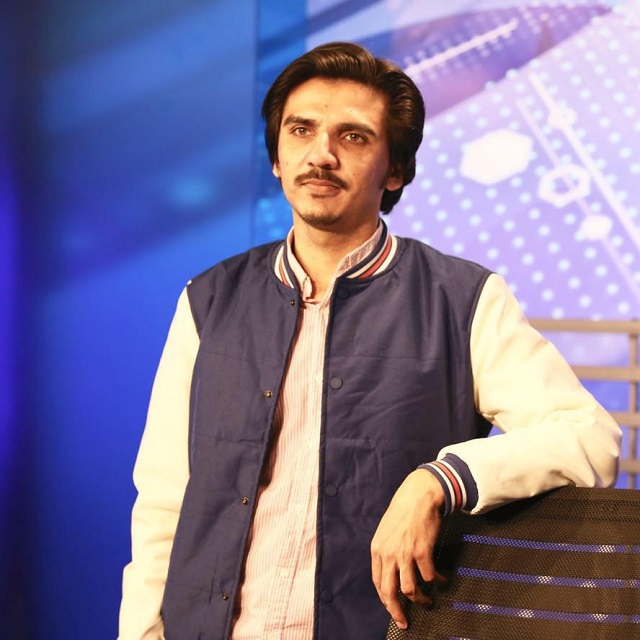 ---
ISLAMABAD:
An Islamabad-based journalist, Asad Ali Toor has been booked on charges of spreading "negative propaganda" against the state and its institutions through his social media posts.
Toor shared a copy of the FIR on his Twitter account on Monday.
The complaint, registered by a resident of Rawalpindi named Ehtisham Ahmed, states that, "[Toor] spread negative propaganda and used derogatory language against the government institutions, including the Pakistan Army, which was a grave crime according to the law."
Toor has been booked under sections 505 (statements conducing to public mischief), 500 (punishment for defamation) and 499 (defamation) and of the Pakistan Penal Code and sections 37 (unlawful online content), 11 (hate speech) and 20 (offences against dignity of a person) of the Pakistan Electronic Crimes Act 2016.
This is the third case of journalists being booked for "spreading hatred" against the state and its institutions in four days.
On September 11, Bilal Farooqi, a news editor at The Express Tribune, detained for hours after he was picked up by police from outside his home in Karachi.
According to the FIR registered against Farooqi, he was booked under section 505 of the Pakistan Penal Code and section 196 of the Criminal Procedure Code for 'spreading and inciting hatred'. However, he was later released on "personal bail" of his lawyer, while a judge reprimanded the police over the sections invoked against Farooqi.
On the same day Farooqi was arrested, Absar Alam, a senior journalist and former chairman of the Pakistan Electronic Media Regulatory Authority (Pemra) Absar Alam was booked on charges of sedition.
COMMENTS
Comments are moderated and generally will be posted if they are on-topic and not abusive.
For more information, please see our Comments FAQ