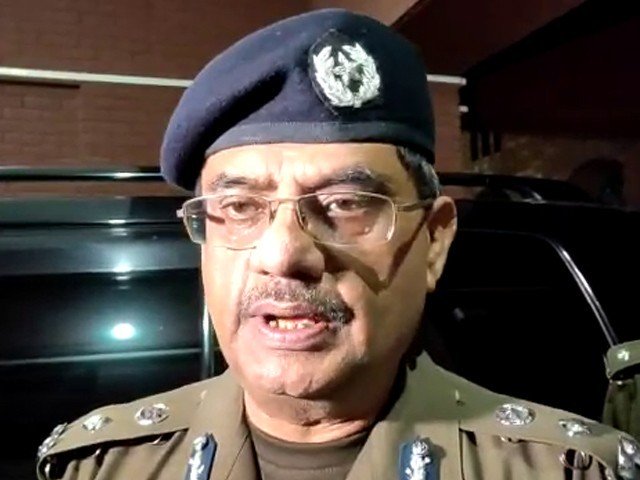 ---
LAHORE:
Days after Lahore Capital City Police Officer (CCPO) Umar Shaikh's controversial and insensitive remarks blaming the survivor of the motorway gang-rape created outrage, the provincial capital's top cop apologised for his statement.
The Lahore CCPO drew trenchant criticism from almost every quarter after he pontificated on Thursday that the victim had failed to take due precautions before setting out for her journey, in remarks to a private TV channel.
"What surprises me is that being a mother of three [young] children and the only driver [unaccompanied by an adult male], why would she not take the GT Road that has a population around it? If nothing else, she should have checked her fuel…" Sheikh told the channel.
Shaikh, recently posted as Lahore CCPO after a controversy involving the previous provincial IG, said if his comments had offended anyone then he apologises, to not only the survivor but also to all others from the 'depth of his heart'.
"I had also earlier apologised for the statement," the CCPO claimed. "There was no ill intention or motivation behind it."
Earlier today, Lahore High Court (LHC) Chief Justice Muhammad Qasim Khan said that the entire provincial cabinet should have apologised for the CCPO controversial remarks against the Lahore motorway gang-rape survivor.
Hearing a miscellaneous petition filed by Pakistan Muslim League-Nawaz's (PML-N's) leader Muhammad Malik Ahmed, demanding the removal of Lahore CCPO Umar Sheikh, Justice Khan remarked that had the cabinet apologised for the CCPO's remarks, the women of this nation would have felt safe.
"Instead, the Punjab government's ministers started defending the CCPO," remarked the judge, adding, "The CCPO seems to be an officer of the Lahore ministers."
The LHC chief justice further commented that despite such a jarring incident taking place the government seems to only be interested in forming committees. "Ministers and advisers are taking pictures on the crime scene," he observed.
Justice Khan further questioned the experience of Punjab's law minister regarding investigations, and in what capacity was he chairing the investigation committee.
"What kind of an investigation is being conducted where the head of a department is adamant on blaming the victim," he said.
The court further sought the notification for both the Lahore CCPO's appointment and the committee formed to probe the motorway incident.
Last week, the CCPO was also summoned by the National Assembly's Standing Committee on Law and Justice.
COMMENTS (1)
Comments are moderated and generally will be posted if they are on-topic and not abusive.
For more information, please see our Comments FAQ