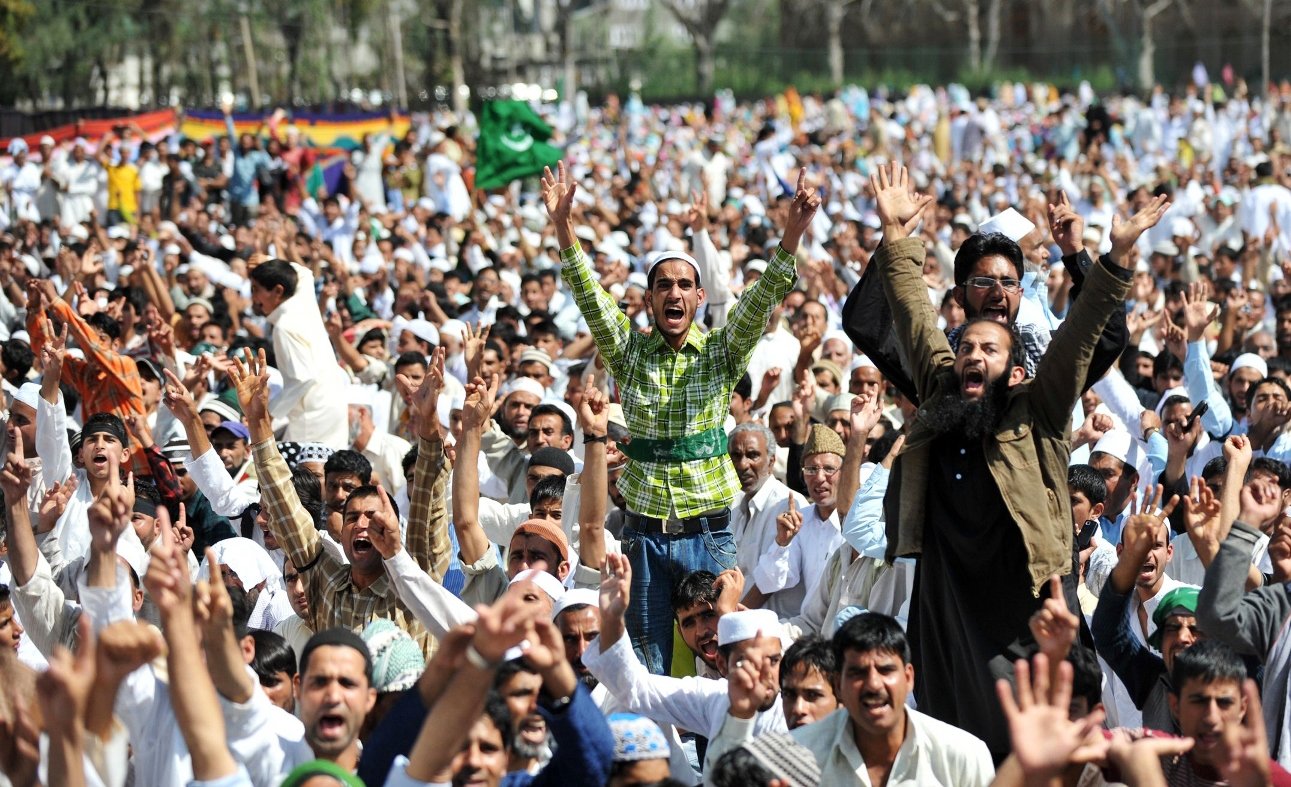 ---
Pakistan Tehreek-e-Insaf (PTI) will hold a train march on Wednesday (tomorrow) for Youm-e-Istehsal-e-Kashmir, to mark one year of India's illegal occupation of the valley after the revocation of Article 370, announced PTI parliamentary leader in the Sindh Assembly Haleem Adil Sheikh.
Addressing a press conference on Monday, Sheikh and Sindh Baitul Mal chief Hunaid Lakhani stated that PTI would stage a protest on a train - named the Srinagar Express - from Karachi's Cantt Station to Sukkur.
Highlighting the brutalities of Indian Prime Minister Narendra Modi's regime, Sheikh stated that during the past year, about 13,582 Kashmiris had been illegally arrested, 1,331 were subjected to inhumane torture and many others were murdered. Further, he added, over 6,000 unmarked graves of innocent Kashmiris killed by the Indian army had been found.
"More than 1,000 Kashmiri women were raped, over 1,000 houses and shops were torched and more than 144,500 Kashmiris were rendered jobless due to the Indian occupation and lockdown," he went on, adding that many Kashmiris had also been blinded with pellet guns.
Sheikh pointed out that educational institutions in Kashmir had also been closed and internet services suspended over the past year, while the media had not been allowed to enter the occupied region to see the reality.
"We salute Kashmir's independence movement," he said. "Pakistan will never abandon the Kashmiris."
Published in The Express Tribune, August 4th, 2020.
COMMENTS
Comments are moderated and generally will be posted if they are on-topic and not abusive.
For more information, please see our Comments FAQ