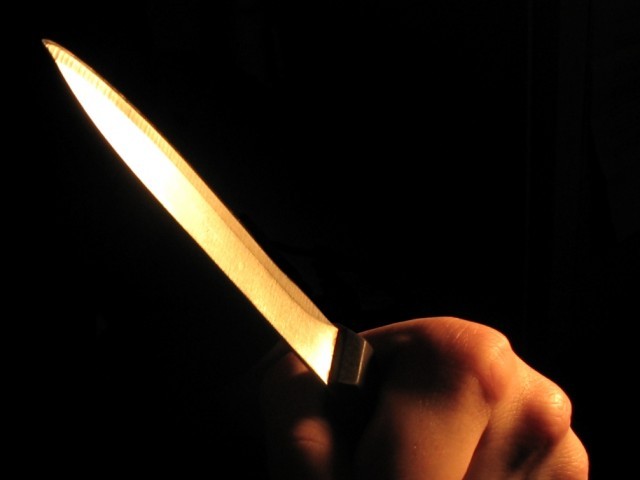 ---
KARACHI:
A woman and two others were arrested for allegedly murdering her husband by the Jhangara police and Jamshoro police Crime Investigation Agency on Monday.
Sanam, her paramour Muneer Noohani and his friend Ali Sher have confessed to murdering Sanam's husband, 24-year-old Khalid Noohani, whose body was found on Friday with the eyes gouged out, nose slit and bearing multiple stab wounds near Jhangara village in Sehwan.
A police spokesperson stated that the law enforcers traced the murderers with the help of cellular records, adding that Muneer and Sanam had wanted to get married and frequently spoke to each other over the phone.
"Sanam told me to kill Khalid or else she would take her own life," Muneer told the police, after giving a similar statement to a Sindhi news channel.
Meanwhile, Sher claimed that Sanam and Muneer offered him money or a car in exchange for helping them commit the crime.
"As planned, I brought Khalid with me and we [the suspects] took him to Looni Ji Nai where Muneer and I stabbed him with a dagger and a knife," Sher confessed to the police.
The two men stated that they had not intended to cut Khalid's nose or gouge out his eyes, claiming that "it just happened." They further said that they "kept stabbing him in anger and did not realise that his face, eyes or nose were being mutilated."
According to the police, the culprits had left the dagger and knife at the crime scene, while Sanam had also confessed to the crime.
The deceased's father, Mohammad Noohani, had informed the police that his son was missing on Thursday, adding that Khalid left home on July 29 and did not return, upon which the family began searching for him.
The suspects will be produced before the judicial magistrate for remand on August 4.
COMMENTS
Comments are moderated and generally will be posted if they are on-topic and not abusive.
For more information, please see our Comments FAQ