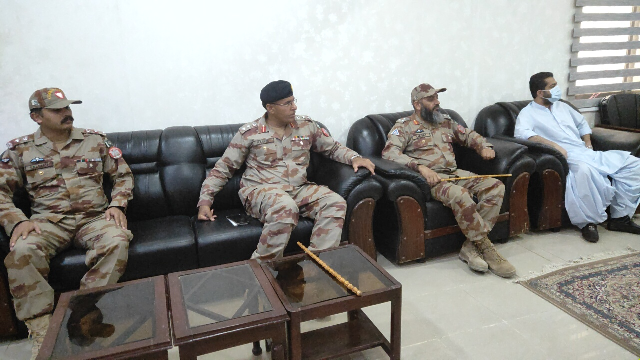 ---
CHAMAN:
Balochistan Home Minister Mir Ziaullah Langove and provincial Minister for Agriculture Zamarak Khan Achakzai visited the Pak-Afghan border near Chaman on Friday, a day after two people were killed and 20 injured in a protest at the border.
The ministers said they will hold meetings with traders to discuss the sudden closure of the bordering area.
The interior minister strongly condemned the incident, adding that anti-state elements were trying to take advantage of the situation, but will never be allowed to succeed.
He maintained that the reason the border was closed was due to terrorist activities. "Terrorists had entered through the Pak-Afghan border," he claimed.
Langove said it is the responsibility of the government to provide employment to the masses but there can be no compromises if it comes to state security.
He expressed regret over the loss of lives and prayed for a speedy recovery of those injured during the clash.
On Thursday, at least two people died, including a woman, while protesting against the sudden closure of Pakistan-Afghanistan bordering area Chaman.
Last week, authorities had temporarily opened the border till Eidul Azha for transit trade and allowed cross-border movement of the people.
Hundreds protesting against the officials entered into a quarantine centre established in Chaman for Covid-19 patients and torched it.
According to officials, 20 people who sustained injuries were rushed to a nearby hospital.