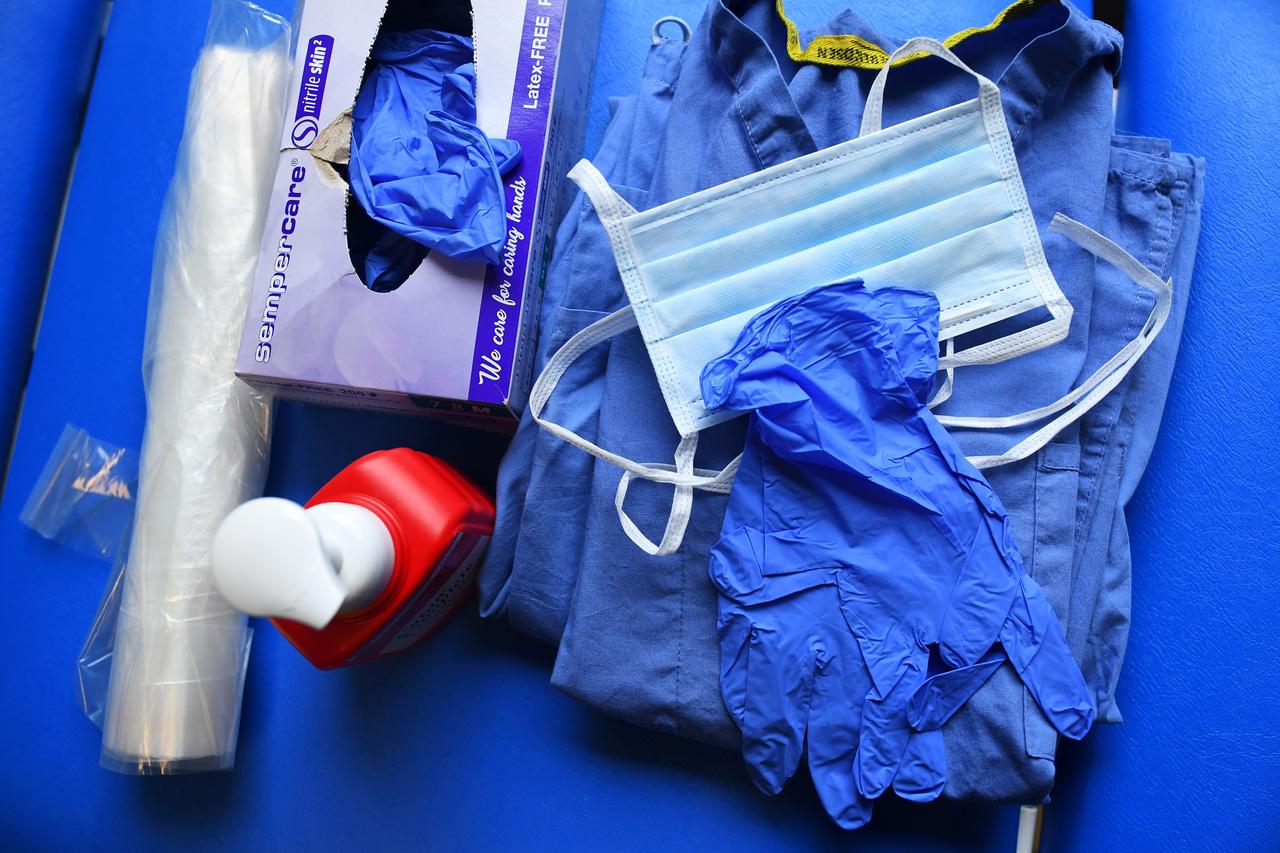 ---
HYDERABAD:
Women from 15 villages in three districts of Sindh, namely Badin, Tando Muhammad Khan and Hyderabad, have started making personal protective equipment (PPE) at home, which will be sold in the market as a means to earn income.
These women were imparted training for making PPE, including face masks, gowns and gloves, under an initiative jointly taken by the Strengthening Participatory Organisation (SPO), a village support body, and the Embassy of the Kingdom of the Netherlands. The initiative was taken to help these women continue to earn a living amid challenging times following the emergence of the coronavirus pandemic.
It was observed that a PPE shortage prevailed in markets, especially in rural areas, while the demand for it continued to rise. On the other hand, the imposition of a pandemic-related lockdown deprived many a daily-wager worker, particularly those working in the agriculture sector, of their means of earning, compelling them to sit idle at home.
Recognising their plight, the SPO provided women from such households in 15 villages with sewing, machines, fabric and other necessary material for the preparation of PPE. They will then work independently to prepare, package, tag and brand their products, in line with the market demand. The organisation aims to further assist them in connecting with vendors in markets in urban areas, where they may sell their products for sustaining through these challenging times.
In addition, their products will be promoted on social media.
Aid initiatives
Besides, the economic crisis during the pandemic curtailed women's access to health services, especially in rural areas. In light of this observation, women, who are at the forefront of the economic struggle in their household, are also to be provided a subsistence allowance under the initiative.
Moreover, according to SPO regional head in Hyderabad Pirbhu Satyani, the organisation has also launched a ration distribution drive under which vulnerable and needy families in Qasim Solangi village, Haji Shafi Solangi village and Behar Colony in Hyderabad are to be provided ration and other financial assistance.
Safety kits
In addition to providing support to rural women, ensuring their financial independence, and distributing ration among the needy, the SPO has also taken the initiative to extend support to the families of janitorial workers in rural areas.
Pointing out that they formed one of the most marginalised segments in society, the SPO said it would supply safety kits to them besides providing ration and financial assistance.
Published in The Express Tribune, July 11th, 2020.