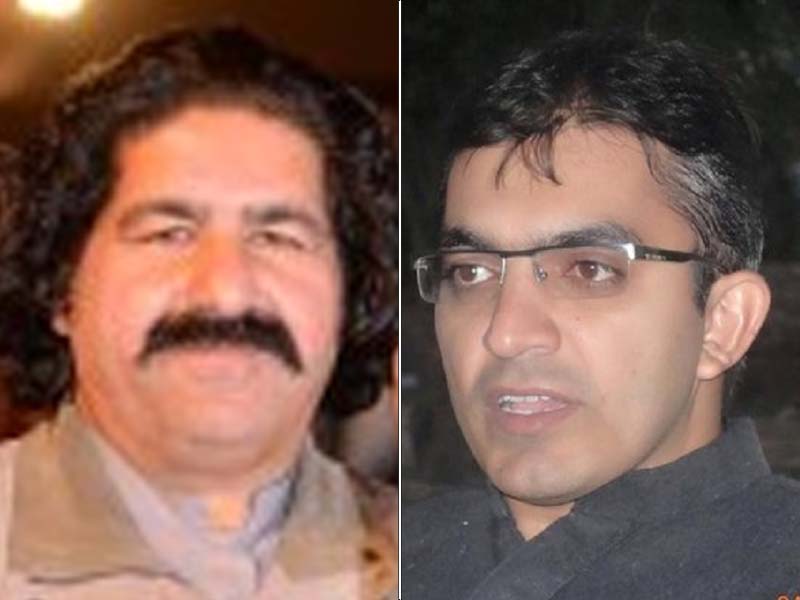 ---
ISLAMABAD:
The federal government has moved an application in a Khyber Pakhtunkwa (K-P) court to withdraw the cases it had filed last year against the Pashtun Tahaffuz Movement (PTM) leaders after an attack on a security checkpoint in North Waziristan tribal district.
A group of people on May 26, 2019 assaulted Kharqamar check post in Boya area of North Waziristan to forcibly secure the release a terrorists' facilitator triggering a fire exchange which resulted in multiple casualties, the military had said in a statement.
Thirteen assailants had lost their lives in the attack which also left 15 people, among them five soldiers, wounded. MNAs Ali Wazir and Mohsin Javed Dawar had led the group of assailants.
The authorities had later filed an FIR at the Counter-Terrorism Department (CTD) Police Station at Bannu Range against multiple PTM workers including Dawar and Wazir under different sections of the Pakistan Penal Code, Maintenance of Public Order Ordinance and Section 7 of the Anti-Terrorism Act.
However, according to a new report, the government on March 16 filed an application in Bannu's antiterrorism court (ATC) saying it wants to withdraw the case. The report said the government has filed the application through Bannu district public prosecutor and ATC Bannu's senior public prosecutor.
The Islamabad district commissioner on September 24, 2019 also withdrew an anti-terrorism case against 37 PTM activists, who were booked for arranging protests against the state institutions and government agencies.
The FIR had been lodged with Islamabad's Kohsar police against PTM workers for shouting slogans against the army and Pakistan. According to the FIR, PTM workers had held a gathering at cricket stadium in Swabi's Shah Mansoor Town without getting permission from the authorities.
In the rally, the PTM chief Manzoor Pashteen and others had reportedly made contemptuous statements against state institutions.
On January 27, Pashteen was arrested and sent to jail by a judicial magistrate in Peshawar on basis of an FIR registered against him on January 18 in DI Khan on a slew of charges.
He was released a month later on February 25.