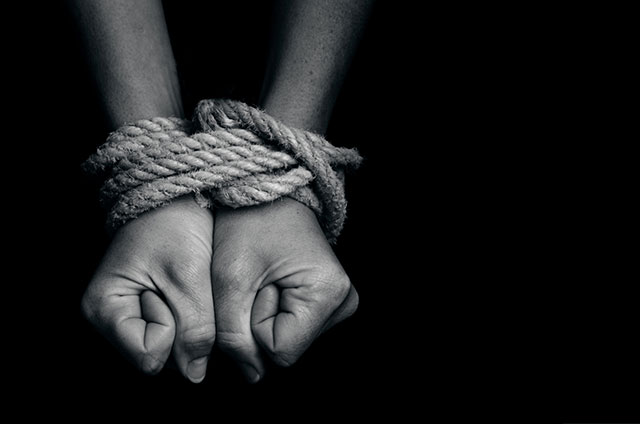 ---
HYDERABAD:
Three abducted women were rescued while their alleged kidnappers were arrested by the Sukkur police during a bid to transport them from Rahim Yar Khan, Punjab, to Sindh on Friday.
The Jhangro police apprehended the suspects, identified as Abdul Razzaq Pitafi, Abdul Sattar Pitafi and Peeral Shinbani, at the old Ali Wahan toll plaza.
A police spokesperson stated that the women were reportedly kidnapped for the purpose of being sold into sexual slavery in Sindh. He added that they would be safely returned to their homes in Rahim Yar Khan. The spokesperson also disclosed that the arrested suspects all belonged to different areas of Sukkur.
"We have started an investigation about the scope of this inter-provincial gang," claimed the spokesperson, while adding that women who are kidnapped in this way are often sold and married off as 'slave wives'.
The Jhangro police have registered an FIR pertaining to kidnapping on the state's behalf, nominating the three arrested suspects.
COMMENTS
Comments are moderated and generally will be posted if they are on-topic and not abusive.
For more information, please see our Comments FAQ