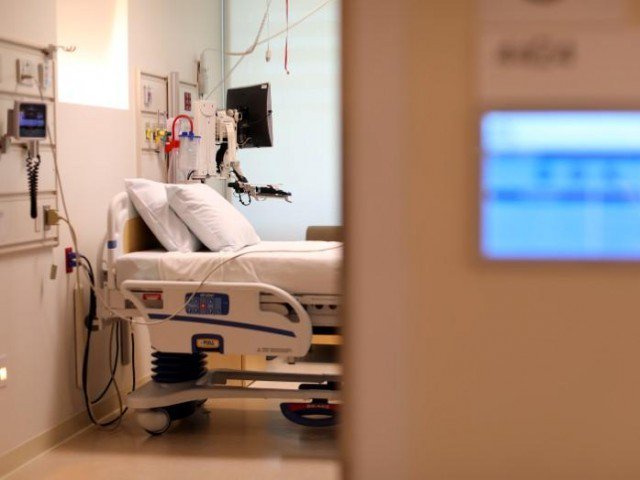 ---
HYDERABAD: The Red Crescent Cardiac Hospital in Latifabad - Hyderabad's largest cardiac care facility until a couple of years ago - has been closed for over three weeks ago, prompting protests from its doctors and staff.

Staging a demonstration on Wednesday, the protesters stated that the hospital was to be closed for only a few days to disinfect the premises after coronavirus cases were reported there.

"But it seems the new management had other intentions," said Dr Aijaz Arain, who was present at the protest. "Not only were the hospital's employees made redundant or told to go on leave without pay, our patients are also suffering immensely."

He added that due to the hospital's closure, the patients were forced to go to the National Institute of Cardiovascular Diseases satellite centre at the Civil Hospital, where the state of service had declined since the pandemic struck.

According to Dr Abdul Samee, the hospital also provided services to diabetic and hypertensive patients, who had been left disturbed by the closure.

The protesters claimed they were informed that the facility would be closed for three days for disinfection, and they had told their patients the same.

"The incumbent management is just using the lack of personal protective equipment as an excuse. Under the cover of the COVID-19 situation, they have stopped paying employees while making other staff redundant," asserted Dr Faraz.

The protesters urged Sindh Governor Imran Ismail to take notice of the matter and dissolve the sitting management committee.

In an order issued by Kanwar Naseem, the provincial secretary of Pakistan Red Crescent Sindh, on May 15, financial losses due to a sudden drop in patients was cited as the reason for sending staff on leave without pay.

Published in The Express Tribune, June 26th, 2020.
COMMENTS
Comments are moderated and generally will be posted if they are on-topic and not abusive.
For more information, please see our Comments FAQ