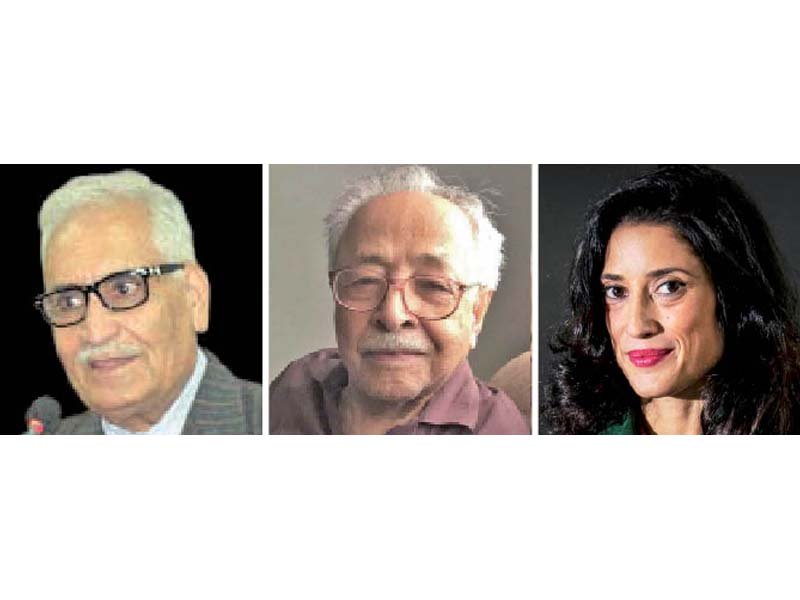 ---
ISLAMABAD: Novelist and writer Munir Ahmad Badini from Balochistan have been nominated for the Kamal-e-Fun Award 2018 of the Pakistan Academy of Letters, among the highest literary awards of the country.

The award was announced by the Pakistan Academy of Letters (PAL) Chairman Dr Yousuf Khushk during a news conference on Monday following an online meeting of the academy's awards committee.

Dr Khushk said that a panel of judges comprising renowned writers and scholars including Masood Ashar, Professor Dr Pirzada Qasim Raza Siddiqui, Noorul Huda Shah, Prof Dr Rauf Parekh, Qazi Javed, Dr Nasrullah Nasir, Ayub Baloch, Noor Muhammad Hasni, Dr Salma Shaheen, Nasir Ali Syed, Hasan Hasrat and Haris Khalique had decided to award Badini with the Rs1m Kamal-e-Fun Award for 2018 in recognition of his lifetime services towards literature in the country.

Dr Khushk added that the national literary award for 2018 was awarded for the best literary books written during the year, either in Urdu or other Pakistani languages.

He added that the panel of judges had awarded the Saadat Hasan Manto Award (Creative Literature) for Urdu prose to Hasan Manzar's book "Jhijak". Baba-i-Urdu Molvi Abdul Haq Award (Criticism and Research) was given to Dr Tahseen Firaqui for the book "Nikat".

Moreover, Dr Allama Muhammad Iqbal Award for Urdu poetry was given to Zahera Nigahon on "Gul-e- Chandni", the Syed Waris Shah Award for Punjabi poetry was given to Rai Muhammad Nasir's book "Hadak".

The Afzal Ahsan Randhawa Award for Punjabi prose was awarded to Ahmad Khawar's book 'Ghunnu', the Shah Abdul Latif Bhitai Award for Sindhi poetry was is given to Wafa Nathan Shahi's book "Aayo Jhol Bhare". The Mirza Qaleech Baig Award for Sindhi prose was given to Zaib Sindhion's book "Äakhri Manhoo", the Khushhal Khan Khattak Award for Pushto poetry was awarded to Afrasiab Khattak's book "Nawe Tegh", for the Muhammad Ajmal Khan Khattak Award for Pushto prose was awarded to Dr Qazi Hanifullah Hanif for the book "Pashto Shairi Ke Sainsi Shaoor-O-Izhar", the Mast Tawakli Award for Balochi poetry was awarded to Inayatullah Qaumion for the book "Biya Kapoot Vish Na Lagen".

The Syed Zahoor Shah Hashmi Award for Balochi prose was awarded to Akbar Barakzaion for the book "Zaban Zanti-u-Balochi Zaban Zanti".

The Khwaja Ghulam Fareed Award for Seraiki poetry was given to Zaheer Ahmad for the book "Alla", the Dr Maher Abdul Haq Award for Seraiki prose was given to Hafeez Khan for the book "Adh Adhoore Lok".

The Patras Bukhari Award for English prose was given to Fatima Bhutto for the book "The Run Aways". The Daud Kamal Award for English poetry was given to Sara Javed for the book "Meraki".

Published in The Express Tribune, June 16th, 2020.
COMMENTS
Comments are moderated and generally will be posted if they are on-topic and not abusive.
For more information, please see our Comments FAQ