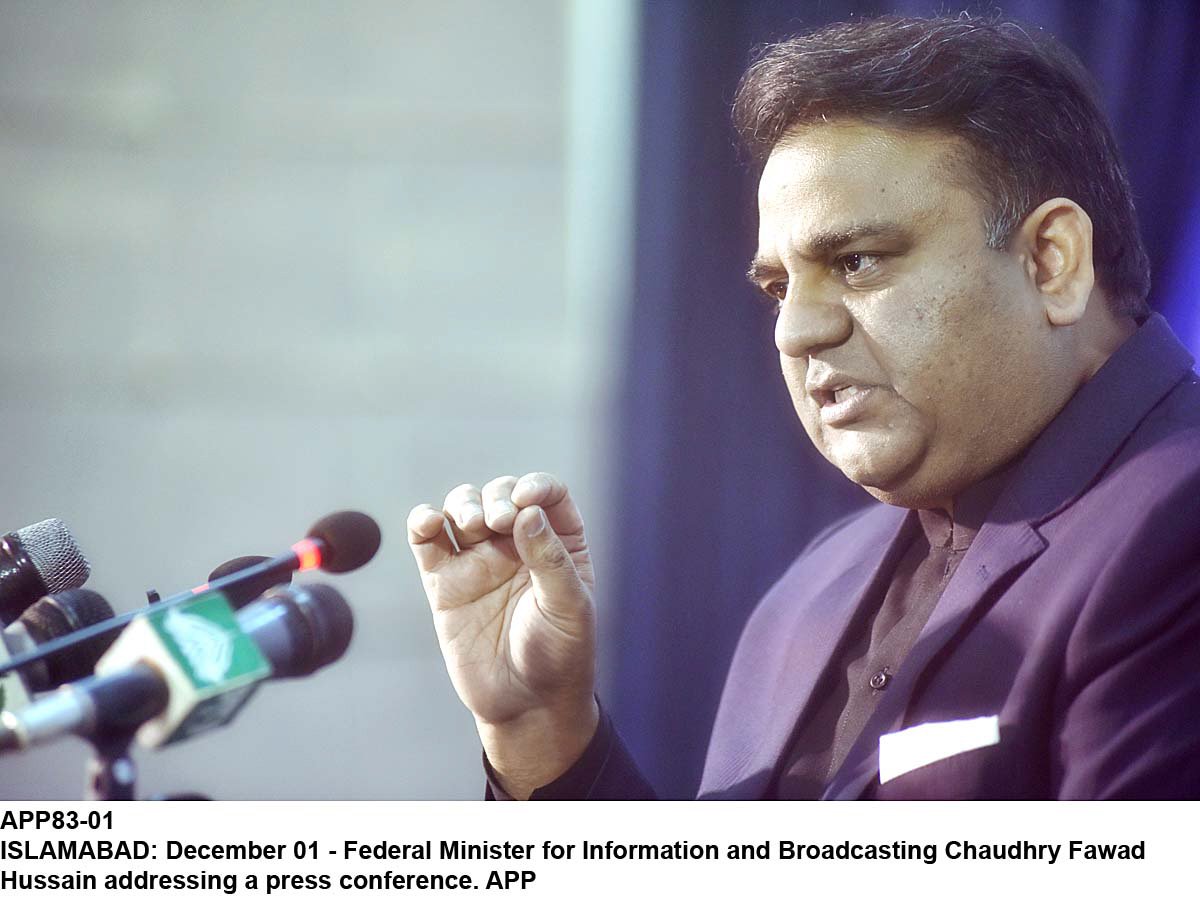 ---
ISLAMABAD: Former special assistant to the prime minister on information Dr Firdous Ashiq Awan was assigned to the position after lobbying for the role, claimed Federal Minister for Science and Technology Fawad Chaudhry on Thursday.

"She was never eligible for the [infomration] ministry," the minister said during an interview. "She should have been removed earlier as managing that particular ministry is not an easy task as it is an important platform."

Chaudhary also claimed that the manner in which Awan managed the ministry damaged the prime minister's office and the ruling Pakistan Tehreek-e-Insaf (PTI).

PM Imran appoints Faraz-Bajwa duo at information ministry's helm

Praising the appointment of former Inter-Services Public Relations director-general Lieutenant General (retd) Asim Saleem Bajwa, Fawad said he would be of great help to the newly appointed information minister, Sibli Faraz, as Bajwa understands how the media functions.

When asked about the lockdown due to the coronavirus pandemic, the science minister said that according to pharmaceutical companies, it is not possible to prepare a vaccine before September 2021. "The country cannot be closed for that long a period."

"Therefore, the lockdown has been relaxed," he said. "The decisions regarding the coronavirus outbreak are made in consultation with the provinces and experts."

The minister also claimed that Pakistan would become self-sufficient in the field of medicine during the next year.

"Pakistan will be able to export ventilators within a year," he said. "Around 58 designs of ventilators were received out of which 13 were shortlisted and seven designs are now in the process of licensing."

On April 27, Prime Minister Imran Khan appointed Senator Faraz as the new information minister and Lt-Gen (retd) Asim Saleem Bajwa as his special assistant on information and broadcasting.

The latter was appointed in place of Dr Firdous Ashiq Awan, who was de-notified as the SAPM with immediate effect.

"The Prime Minister has been pleased to remove Dr Firdous Ashiq Awan from the office of Special Assistant to the Prime Minister on Information and Broadcasting, with immediate effect," read a notification issued by the cabinet division.
COMMENTS
Comments are moderated and generally will be posted if they are on-topic and not abusive.
For more information, please see our Comments FAQ