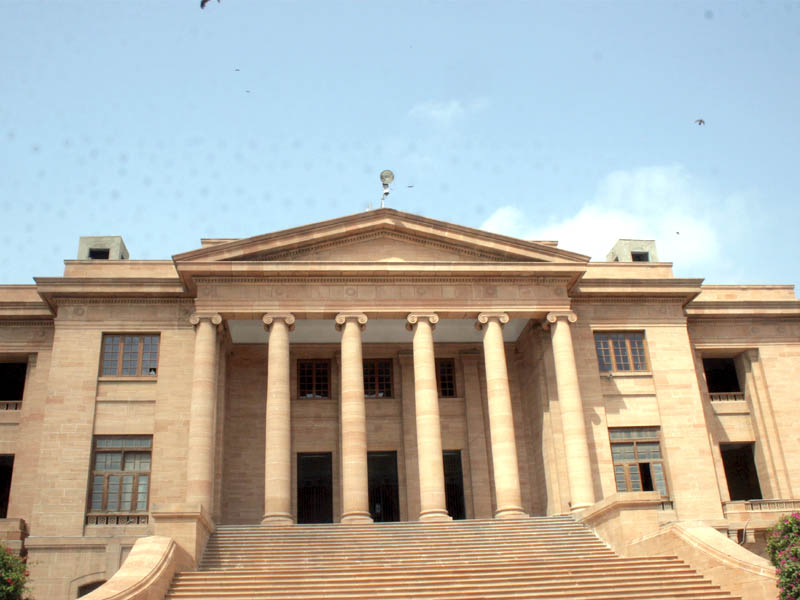 ---
KARACHI: The Sindh High Court (SHC) sought on Monday the new policy devised by the Sindh government for the relaxation of the lockdown over a plea challenging the ban on pillion-riding in the province.

A two-member bench, comprising Justice Muhammad Ali Mazhar and Justice Yousuf Sayeed, asked about the standard operating procedures (SOPs) that have been defined by the authorities for reopening the markets and resuming other operations during the lockdown.

The Sindh additional advocate general maintained that a uniform policy was being made for the entire country after the Supreme Court (SC) took notice of the issue.

Sindh High Court suspends 20% tuition fee concession

"Where is the copy of the order passed by the SC and what kind of uniform policy is being made?" inquired Justice Mazhar, upon which the counsel responded that he did not have the details.

Meanwhile, the petitioner informed the court that though most of the city's markets had been reopened, the Sindh government was intentionally delaying a decision on the pillion-riding ban.

Assisting lawyers

Separately, the bench sought detailed replies from the federal and provincial governments over a plea seeking assistance for needy lawyers during the lockdown in Sindh.

When the court asked about the measures being taken by the Sindh government to provide relief for lawyers, the additional advocate general informed the bench that the provincial governor had not signed the Sindh government's drafted Coronavirus Emergency Relief Ordinance, adding that the government did not have any other way to offer relief to the public.

He further pointed out that the Sindh government did not provide monetary assistance to anyone through cash, apart from Zakat, adding that the government was redirecting funds allocated for development projects towards health and coronavirus relief.

Sindh High Court extends stay on school tuition fee concession

"Has the Punjab government issued funds for assisting lawyers?" inquired Justice Mazhar. Replying to his query, Advocate Amir Warraich said that the Punjab government had done so, whereas the Sindh government was not assisting them.

Justice Mazhar remarked that the Sindh government should also explain what could be done to provide them relief, but the government lawyer claimed that assistance could only be provided after approval by the finance and law departments.

The court summoned the additional law and finance secretaries, ordering the provincial and federal governments to submit detailed replies on May 19. 

Published in The Express Tribune, May 12th, 2020.
COMMENTS
Comments are moderated and generally will be posted if they are on-topic and not abusive.
For more information, please see our Comments FAQ