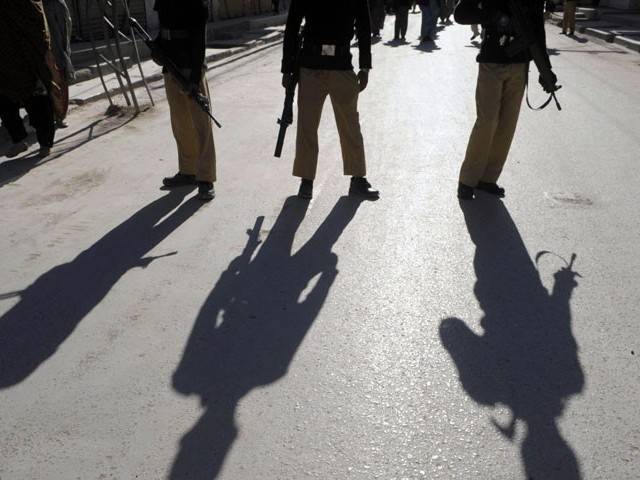 ---
HYDERABAD: Eight police officials, including a female SHO, were injured when a mob attacked them outside a mosque in Nawabshah district at the time of Friday prayers.

The Sindh government has prohibited congregational prayers in mosques, in an attempt to curb the spread of coronavirus in the province – a decision that has led to incidents of violence in previous weeks as well.

Mob attacks police official after being asked to pray at home in Karachi

The crowd pelted the police officials with stones and snatched their mobile phones outside Tooba Mosque in Ghulam Rasool Shah Colony. The injured officials were taken to the Peoples Medical University Hospital for first aid.

The mosque's peshimam, Abdulla Brohi, was arrested after the incident. Brohi, however, said that his only mistake had been that he did not close the mosque's gates, which attracted the people to the mosque for Friday prayers.

Meanwhile, Moulana Muhammad Hanif Khoso, a member of the mosque's committee, condemned the attack and claimed that the people who assaulted the police and shouted slogans against them did not belong to the mosque's administration. He further said they would ensure stricter compliance with the Sindh government's standard operating procedures.
COMMENTS (1)
Comments are moderated and generally will be posted if they are on-topic and not abusive.
For more information, please see our Comments FAQ